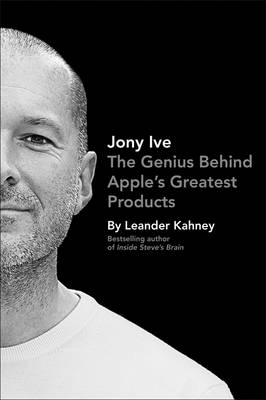 Jony Ive: The Genius Behind Apple's Greatest Products (Hardback)
Leander Kahney
Hardback
Published: 28/11/2013
Leander Kahney, author of Inside Steve's Brain, gives us an intimate look at how the legendary designer made Apple iconic in his new book, Jony Ive. Jony Ive's designs have not only made Apple the most valuable company in the world, they've overturned entire industries, from music and mobile phones to PCs and tablets. His impact is so great that he is increasingly cited as an influence in industries Apple doesn't compete in, like automotive. But for someone who has changed the world and the way we interact with it, little is known about Ive. Unlike his former boss and frequent collaborator, Steve Jobs, Ive shuns the spotlight. Naturally shy and soft-spoken, he lets his work speak for itself and concerns himself only with the craft that catapulted him to success: designing. This is the first book to detail Ive's design philosophy and methodology. Blending biography with design how-to, Leander Kahney offers a rigorous and systematic examination of one of history's most remarkable careers. He provides readers with a clear, practical understanding of the guiding principles underlying Ive's phenomenal success. With humor and insight, Kahney tells the story of how this one man designs killer products, attracts fanatically loyal customers, and has helped build the world's most powerful brand. Having covered Apple as an editor and reporter for decades and interviewed Ive on numerous occasions, Kahney has become the acknowledged expert on Apple, with unprecedented access to Ive's world. Leander Kahney has covered Apple for more than a dozen years and written three popular books about Apple and the culture of its followers: Inside Steve's Brain, a New York Times bestseller; Cult of Mac, a popular coffee-table book about Apple fans; and Cult of iPod, a pop-culture paperback about the iPod's impact on music, technology and culture. The former news editor for Wired.com, he is currently the editor and publisher of CultofMac.com.
Publisher: Penguin Putnam Inc
ISBN: 9780670923236
You may also be interested in...
We would love to hear what you think of Waterstones. Why not review Waterstones on Trustpilot?