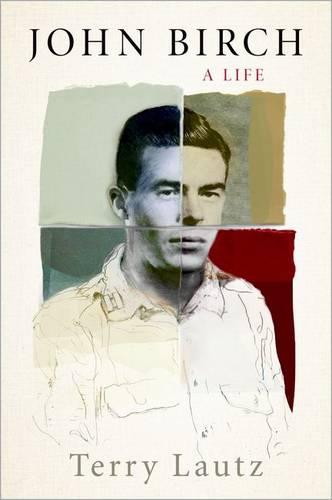 Hardback
317

Pages / Published: 28/01/2016
In stock online

Free UK delivery
John Birch is a totemic figure in American life. The society named after him is one of the famous far-right organizations in American history. It was also a paradigmatic example of anti-communist hysteria during the Cold War, and its influence on the American far right to this day remains significant. Yet despite his posthumous fame, Birch himself remains an obscure figure. Terry Lautz, a longtime scholar of US-China relations, has spoken with all of Birch's remaining relatives, found shoeboxes filled with letters from one of his former lovers, and visited the various sites in China where he worked. The result is the first authoritative biography of this fascinating figure, who continues to haunt the political fringes of American life. Birch grew up in the rapidly growing Bible culture of the post-World War I period, and then became a missionary in China in the tumultuous period of its war against the Japanese and the escalating conflict between nationalists and communists. He fought with Claire Chennault's famed Flying Tigers and had a number of romantic relationships with women along the way. After the war ended, he committed himself to resuming his missionary activities in China, but was killed by communist guerrillas in an altercation a couple of weeks after the war ended in September 1945. A few years after his death, when China fell to the communists, anti-communists in Congress latched onto his life and promoted him as a martyr. Within a few years, Robert Welch, a candy manufacturer in New England, formed the John Birch Society, an extreme right-wing organization whose influence is still visible in the Tea Party movement. Lautz covers Birch's life and his afterlife, and also places him not merely in the context of the American far right, but in the revolutionary war that consumed China in the 1930s and 1940s. In this critical study of a figure who has reached near-legendary status, Lautz cuts through the mythology to expose John Birch-both the man and the political phenomenon.
Publisher: Oxford University Press Inc
ISBN: 9780190262891
Number of pages: 317
Weight: 632 g
Dimensions: 242 x 163 x 28 mm
---
MEDIA REVIEWS

"Lautz skillfully provides one of the most important benefits of scholarly study - the correction of ignorant assumptions through disseminating historical fact. Lautz's effective, four-part account of Birch's 27 years provdies readers an opportunity to examine 20th-century fundamentalism, relatively unknown military efforts of WWII, the postwar rise of communism in China and anti-communism in the US. A valuable addition to any collection."
-Choice

"This remarkable book made clear to me how wrong I was in my assessment of John Birch. Because his name is associated with the right-wing John Birch Society, I assumed he personified its extreme views. Read this gracefully written biography and learn the fascinating truth about this extraordinary Christian, patriot, and good man."
-Lee H. Hamilton, U.S. House of Representatives, former member, and U.S. Homeland Security Advisory Council

"With the support of extensive and highly original research, Terry Lautz has written a fascinating and informative biography of John Birch, allegedly the 'first victim of the Cold War.' This is the engaging story of the real person behind the myth, and why and how the former was transformed into the latter as a symbol of conservative politics in America."
-Chen Jian, Hu Shih Professor of History and U.S.-China Relations, Cornell University

"This engaging study of the life and legacy of John Birch offers an illuminating read for anyone interested in the American missionary and military experience in China or the politics of anti-Communism in the U.S. Based on exhaustive archival and interview research, Terry Lautz's wonderful book is full of surprises about the origins of the infamous John Birch Society and the (unlikely) man in whose name it was founded."
-Elizabeth J. Perry, Henry Rosovosky Professor of Government at Harvard University and Director of the Harvard-Yenching Institute

"A fascinating window into the tumultuous events of American involvement in China during World War II. Lautz's depiction of the John Birch affair provides the human story behind a mythical figure in American political life. This is an eye-opening account that scholars as well as general readers interested in American and Chinese history and politics will value."
-David Shambaugh, George Washington University and The Brookings Institution

"Most treatments of Birch's life have tended to present it as a short preface to the history of the society carrying his name. But now, in "John Birch: A Life" (Oxford), Terry Lautz reverses the usual proportions and presents a biography of Birch in which the society figures as a sort of epilogue. Lautz has the kind of credentials-a trustee of the Harvard-Yenching Institute; a member of the Council on Foreign Relations-guaranteed to give fits to any Bircher past or present, but his book is thorough, judicious, and, except for a few overdone academic references to Cold War "paranoia," respectful of larger historical realities. Even conservatives near the mainstream's right bank will be hard-pressed to see it as another anti-anti-Communist undertaking."
--Thomas Mallon, The New Yorker

"Lautz sorts the real story from the 'lunatic fringe'. A useful work that elucidates both the U.S. role in China and some elements of the contemporary conservative mindset."
-Kirkus Reviews

"Lautz rounds out a commendable study that fills a significant scholarly gap."
- Publishers Weekly

"Mr. Lautz's meticulous, readable book tells the whole story, from Birch's birth in India to missionary parents to his controversial afterlife. It is a pungent and poignant tale that touches on several major themes of midcentury history-Western evangelism in China, U.S. relations with the Chinese Communists and the caustic accusations of treachery made against American officials after those Communists took power in 1949." --Richard Bernstein, Wall Street Journal

"The only way to learn about the real John Birch is to read about him - and Lautz's biography is the right place to start." --John J. Miller, National Review
"Beyond bringing us back to a chapter of irrationalism in our past, Lautz's equally interesting contribution is to rescue John Birch, the man, from obscurity and from the society that pirated his name." --Gabriel Schoenfeld, lThe Weekly Standard'
"Lautz painstakingly reconstructs the brief life of this missionary, soldier and spy, who arrived in China to save souls in 1940 and was shot dead by Communist soldiers five years later. Birch becomes a case study in the "well-meaning idealism and misguided adventurism" that had animated the interest of Americans in China since the 19th century... Lautz has written an enlightening reflection on a complex history."
--Global Asia

"In his splendid new biography "John Birch: A Life," Terry Lautz of Syracuse University asks many questions about Birch's life and legend. The first, in the opening pages, is the most compelling: How did a young, obscure lieutenant killed in a remote province of China become the namesake of an anti-communist organization whose zealous supporters shook the foundation of American political life?"
--Alaska Dispatch News

You may also be interested in...
Simply reserve online and pay at the counter when you collect. Available in shop from just two hours, subject to availability.
Thank you for your reservation
Your order is now being processed and we have sent a confirmation email to you at
When will my order be ready to collect?
Following the initial email, you will be contacted by the shop to confirm that your item is available for collection.
Call us on or send us an email at
Unfortunately there has been a problem with your order
Please try again or alternatively you can contact your chosen shop on or send us an email at