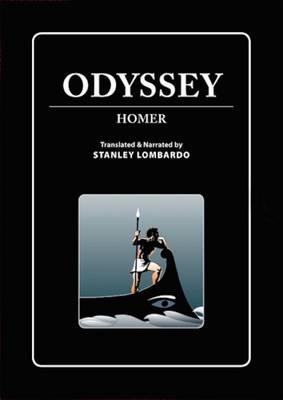 CD-Audio
Published: 01/01/2006
10 CDs. All the other Greek heroes who survived the war at Troy have returned home. Only Odysseus is still missing, held against his will by the nymph Calypso, and persecuted by Poseidon because Odysseus blinded his son, the Cyclops Polyphemus. While Poseidon is away Zeus and Athena agree that it is time for Odysseus to return to his home. Hermes will be dispatched to Ogygia to inform Calypso of Zeus' will. Athena goes to Ithaca to give hope to Odysseus' son, Telemachus. Athena arrives at Ithaca disguised as Mentes, an old friend of Odysseus. Odysseus palace has been taken over by a large number of young nobles courting his wife, Penelope. Athena, as Mentes, advises Telemachus to sail to the mainland for news of his father, and to deal with the suitors, and his mother, decisively upon his return. Penelope comes downstairs to complain that the song the minstrel is singing, about the hard journeys of the Greek heroes returning to Troy, is adding to her grief. Telemachus tells her he is now master of the house. Then he confronts the suitors. Athena casts sleep upon Penelope. Telemachus goes to bed in high spirits.
Publisher: Parmenides Publishing
ISBN: 9781930972063
You may also be interested in...
We would love to hear what you think of Waterstones. Why not review Waterstones on Trustpilot?