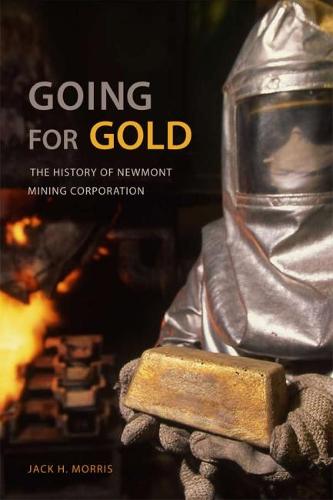 Going for Gold: The History of Newmont Mining Corporation (Hardback)
Jack H. Morris
Hardback
Published: 15/06/2010
Can be ordered from our supplier
Newmont Mining, the world's second-largest gold miner and a Fortune 500 company, is the link between the early days of gold mining and today's technology-driven industry. Its story is one of scientific breakthroughs, corporate intrigue, Wall Street greed, and epic legal battles at home and abroad. Although for years a diversified multi-metal miner, Newmont has had a presence in the gold industry since 1917, when its founder helped finance South Africa's largest gold company. Three of its early leaders grew up in gold camps, and it later owned the most famous gold mines in California and Colorado. In the 1960s, the company was the first to seek out and exploit 'invisible gold', sub-microscopic deposits of the precious metal in tons of rock beneath the high desert of northern Nevada, making the Carlin Trend one of the world's major goldfields. The birth and growth of modern gold mining has all the excitement and historic significance of the metal's colorful past. Instead of panning for nuggets, today's corporate miners face heavy odds by having to extract value from ores containing as little as one-hundredth of an ounce per ton, as 240-ton trucks ascend beetle-like from half-mile deep pits and where the capital cost of a new mine can top $2 billion. In this work, the author tells the story of discovery and advances in technology, strong-willed leaders, corporate raiders such as T. Boone Pickens and Jimmy Goldsmith, a lawyer who read a poem in Russian to win access to gold in Uzbekistan, attempted shakedowns by the Indonesian government, and the monumental battle with the French over control of the richest gold mine in Peru. He also examines the company's environmental record and its struggle learning to operate under new standards of social responsibility. All of this is told against the backdrop of a metal that has ignited passions for centuries and now sells for nearly $1,000 an ounce.
Publisher: The University of Alabama Press
ISBN: 9780817316778
You may also be interested in...
We would love to hear what you think of Waterstones. Why not review Waterstones on Trustpilot?