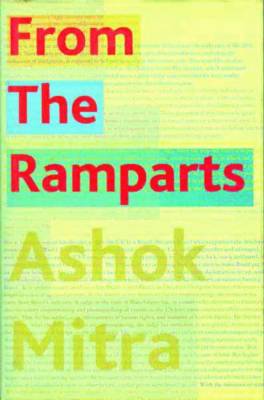 Hardback
Published: 01/10/2006
A selection from Ashok Mitra's famed 'Calcutta Diary' in the Economic and Political Weekly, these short essays chronicle the troubled times on the subcontinent from 1999 to 2003. Ashok Mitra's column in the Weekly had run from the early 1970s, with important gaps during which Mitra held political office, and each single piece had taken up one or more of the burning issues of the day and subjected them to a remorseless and incisive dissection. Ranging from politics to sports, commoners to corporations, poetry to processions, global to local - these taut, tense, disturbing meditations bring out what has always been the uppermost concern in Mitra's chequered career: an overriding sympathy for the underdog and a corrosive contempt for the forces poisoning the existence of man. Many of the earlier essays had been anthologized; the present collection brings the latest - and some of the best - pieces together in a series of linked reflections on our life and times. The main concern is with the subcontinent - and India of course gets the most attention - but Mitra makes it clear in nearly all the pieces that contemporary reality weaves intriguing narrative patterns involving lives all over the globe, and that encountering the imperialism of the day should be the first concern of all who have claims to be citizens of the world.
Publisher: Tulika Print Communication Services
ISBN: 9788189487058
You may also be interested in...
We would love to hear what you think of Waterstones. Why not review Waterstones on Trustpilot?