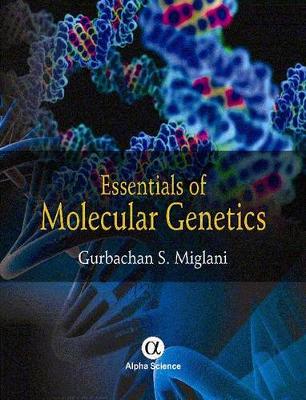 Hardback
Published: 28/02/2015
Can be ordered from our supplier
ESSENTIALS OF MOLECULAR GENETICS is primarily designed as a text book for undergraduate students studying molecular genetics. It provides concise yet complete knowledge on the nature, structure, molecular forms, location, organization, packaging, recombination, damage, transposition, repair, protection of genetic material; gene structure, gene organization, gene function, transcription, RNA processing, genetic code, translation, and fate of finished proteins, ribosomes, and used messenger RNAs; and molecular mechanisms of regulation of gene expression in viruses, bacteria and eukaryotes, role of epigenetic modifications in gene regulation, role of DNA and histone modification, and noncoding RNAs and gene silencing in bacteria, viruses and eukaryotes. The book also deals with various molecular tools, techniques and technologies - DNA/RNA separation, in situ hybridization, squash dot hybridization, southern blotting, northern blotting, western blotting, eastern blotting, dot blot, slot blot, electrophoresis, colony hybridization, plaque hybridization, chromosome walking, chromosome jumping/hopping, chromosome landing, nick translation, RNA sequencing, DNA sequencing, RNA synthesis, DNA synthesis, DNA synthesis machines, DNA fingerprinting, DNA markers, microarrays, restriction endonucleases, recombinant DNA technology, and quantitative trait loci mapping, methods for detection of mutations, site-directed mutagenesis, Smith's gene knockout technique, transposon mutagenesis, antisense molecules, hybrid arrested translation, hybrid released translation, transcriptomic analyses, proteomic analyses, etc. - frequently used in molecular genetic studies.
Publisher: Alpha Science International Ltd
ISBN: 9781842659229
You may also be interested in...
We would love to hear what you think of Waterstones. Why not review Waterstones on Trustpilot?