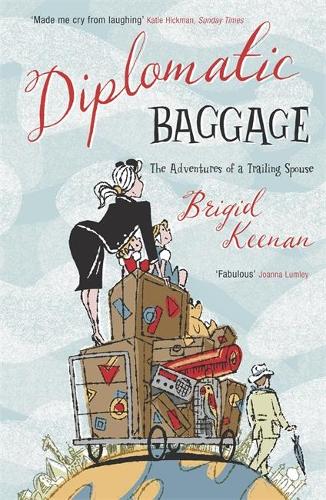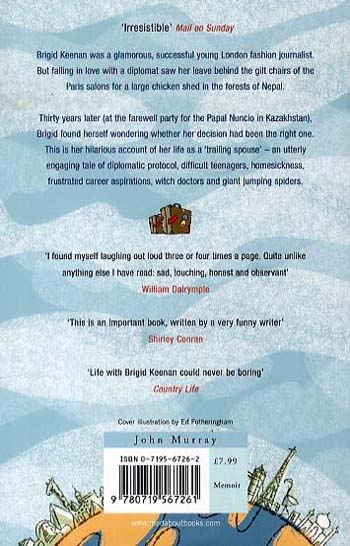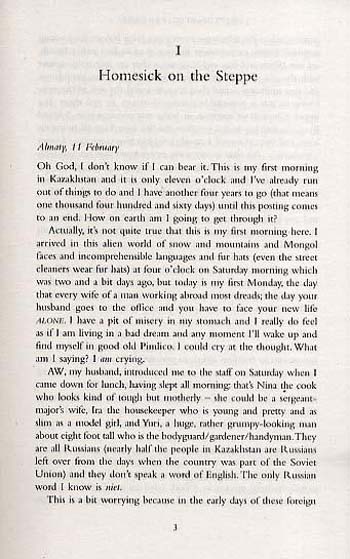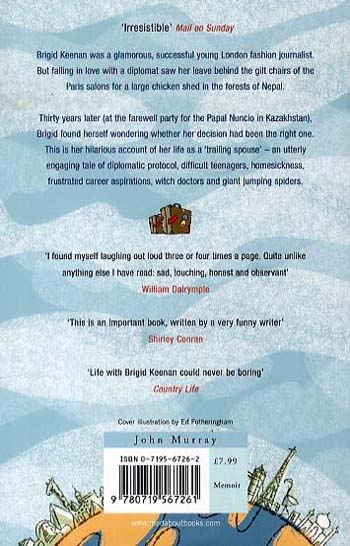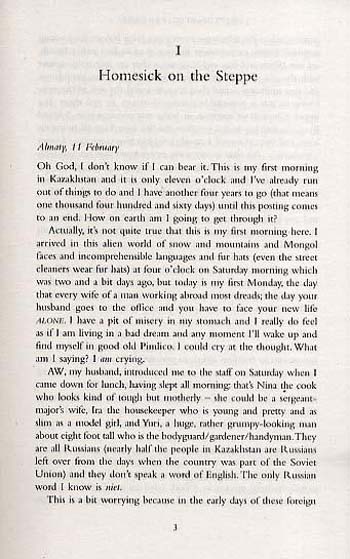 Paperback
304

Pages / Published: 30/01/2006
When Sunday Times fashion journalist Brigid Keenan married the love of her life in the late Sixties, little idea did she have of the rollercoaster journey they would make around the world together - with most things going horribly awry while being obliged to keep the straightest face and put their best feet forward.
For he was a diplomat - and Brigid found herself the smiling face of the European Union in locales ranging from Kazakhstan to Trinidad. Finding herself miserable for the first time in a career into which many would have long ago thrown the towel, she found herself asking (during a farewell party for the Papal Nuncio): was it worth it?
As this stream of it-really-happened-to-me stories shows, it most certainly was - if only for our vicarious bewilderment at how exactly you throw a buffet dinner during a public mourning period in Syria, remain viable as a fashion journalist when taste-wise you are three seasons out of it and geographically a world away, make people believe that there are actually terrible things going on in paradise, be a good mother AND save some of the finest architecture in Damascus and Brussels from demolition - seemingly all simultaneously.
Publisher: Hodder & Stoughton General Division
ISBN: 9780719567261
Number of pages: 304
Weight: 210 g
Dimensions: 198 x 133 x 19 mm
---
MEDIA REVIEWS
Brigid writes like a dream ... fabulous * Joanna Lumley *
Brigid Keenan vividly evokes both the oddities and loneliness, even today, of being the "other half" of a diplomat. Immediate and intimate, poignant and very funny; it is as if she is talking to the reader. Her eagle-eyed observation of human behaviour and far flung experiences made me laugh out loud. * Josceline Dimbleby *
A wonderful picaresque take on the travails of expat life, and an absolutely delicious read ... There are not many books that have actually made me cry from laughing, but this is one of them * Katie Hickman, Sunday Times *
Life is what you make of it -- you can't just sit there and let it happen to you -- you've got to grab opportunities with both hands, or you risk boredom at least, depression and deathbed regrets at worst. Women have not been raised to understand the importance of this. Brigid Keenan rams the message home with hilarity. This is an important book, written by a very funny writer. * Shirley Conran *
I found myself laughing out loud three or four times a page. Quite unlike anything else I have read: sad, touching, honest and observant. * William Dalrymple *
Bridget Jones' mother meets Katie Hickman's Daughters of Britannia ... I've a hunch this is going to do very well. * Bookseller *
The verve, the fun and the disasters of a life spent trekking round the world is vividly conveyed. * Publishing News *
Thirty years of far-flung postings later, she has acquired enough farcical experiences to make this memoir irresistible. * Mail on Sunday *
She is consistently herself, an observant journalist with a beady eye for local eccentricities ... Life with Brigid Keenan could never be boring. * Country Life *
The story sparkles, flies, delights. You love Keenan, the weepy, flighty, funny bit of diplomatic baggage but a part of your heart goes out to AW, her partner, who puts up and shuts up. But what makes this book special is how with a light touch Keenan exposes the dark corners, the frustrations, the dilemmas of those who go forth to represent their country. The grand houses and lifestyles hide so much, silence so many. But not Bridget Keenan. * Yasmin Alibhai-Brown *
Vogue loves ... Diplomatic Baggage * Vogue *
There are a handful of books I should dearly love to have written myself, and this is one of them. By the end, I felt as if I had lived a whole new life in an unfamiliar and wondrous world that lies somewhere between that of Arthur Grimble's Pattern of Islands and Gerald Durrell's My Family and Other Animals. Like all the best memoirs, Brigid's book is endlessly engaging, full of delightful details, very funny and sometimes rather sad. * Christopher Matthew, author of Now We are Sixty *
The story sparkles, flies, delights. * Yasmin Alibhai-Brown *
I am furious! Fancy sending me Bridge's book when I'm so busy. I've just spent three whole hours chortling, giggling and wheezing my way through it - and nary a pot washed or a keyboard key pressed all morning! Very few books these days make me laugh out loud - this one provoked loud hoots at the rate of three per page. It's the funniest thing I've read since Jilly Cooper stopped writing properly and turned to sex and four-letter words. If this isn't a runaway best-seller I'll run away myself and live in Kazakhstan. * Mary S Lovell, author of The Mitford Girls *
What fun! Brigid Keenan, has written these anecdotal memoirs with a seasoning of undiplomatic mischief that is beguiling and unexpected in the wife of a peripatetic diplomat. Even in postings as remote and unlikely as Kazakhastan, or as bland and unpromising as Belgium, Keenan is incapable of boredom and therefore, she cannot be boring. Particularly, her delight in the antiquities of the Middle East and the old city of Damascus is knowledgeable and infectious. She is the person you hope will be seated next to you at a dinner party: a companion of experience, vivacity and charm. To read her book is to meet her and to meet her is to be enthralled. * Irma Kurtz, Cosmopolitan agony aunt *
Brigid's book is endlessly engaging, full of delightful details, very funny and sometimes rather sad. * Christopher Matthew, author of Now We Are Sixty *
It's the funniest thing I've read since Jilly Cooper stopped writing properly and turned to sex and four-letter words. * Mary S Lovell, author of The Mitford Girls *
Brigid may have sobbed her way round the world in her diplomat husband's wake but her reward - and ours - is an inexhaustible stream of ludicrous events and witty observations. Her book has the authentic voice of a born storyteller and a very funny writer. * Lesley Garner, author of How to Survive as a Wo *
It's possibly the first time the travails of the envoy's family life have been so wittily spelled out. * Diplomat *
'Deliciously effervescent.' * Times *
'Perfect tone ... surprising, astute, brilliantly observed and very human' * Ahdaf Soueif, The Guardian *
A witty, funny, touching book full of riveting anecdotes. Part-memoir, part-manual, part-travelogue, part-diary and wholly delicious ... if this book doesn't leave Brigid Jones in the ha'penny place, I'll eat my furry hat. * Image magazine *
A wonderfully funny, mischievous account of the adventures and travails of a diplomatic "spouse". It really did make me laugh out loud, startling the cat. Brigid Keenan is quite as hilarious a comic invention as Bridget Jones, only she's REAL. * Julie Christie *
For anyone with an ambition to build a career in the diplomatic corps (this) should be required reading. * Public Servant *
A must read * Living Abroad Magazine *
Dull this book certainly is not! * Tablet *
Insightful and extremely entertaining * Traveller *
Light-hearted and eminently readable . . . a vivacious and engaging dialogue with the reader . . . She brings to life her experiences by painting vivid images * Music Week *
Hilarious and engaging . . . an entertaining account which is hard to put down * Orient Express Magazine *
Never let it be said that the life of a diplomat's wife is totally boring . . . a very entertaining book * Writing Magazine *
With a glorious sense of the ridiculous, she depicts herself as a hyperventilating hysteric, who sobs her doom-ridden fantasies into reality. * The Spectator *
'Glorious' * Publishing News *
You may also be interested in...
Simply reserve online and pay at the counter when you collect. Available in shop from just two hours, subject to availability.
Thank you for your reservation
Your order is now being processed and we have sent a confirmation email to you at
When will my order be ready to collect?
Following the initial email, you will be contacted by the shop to confirm that your item is available for collection.
Call us on or send us an email at
Unfortunately there has been a problem with your order
Please try again or alternatively you can contact your chosen shop on or send us an email at