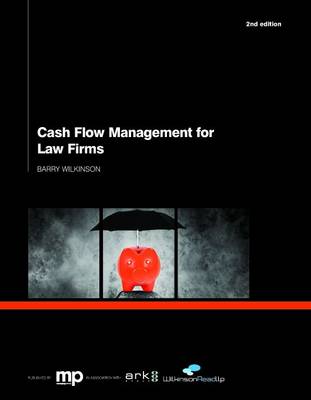 Paperback
157

Pages / Published: 27/01/2014
The legal market is changing rapidly and it is creating winners and losers. There is opportunity out there for those firms who are positioned to take advantage, but, for many, the investment required to rebuild after several years of austerity is a big ask. Both in the UK and in the US, there is evidence that law firms have paid almost all of their attention to profitability and PEP rather than to cash flow and balance sheet strength. In the long term, of course, profitability and cash flow will eventually converge, but failure to pay attention to the shorter term divergences can be terminal. This is the second edition of this report. The first edition was written early in 2009 at a time when the economy was in recession, when many firms were cutting back, and there were widespread predictions of significant numbers of imminent law firm failures. There have been a number of well publicised insolvencies and significant attrition amongst the very smallest firms such that the number of firms in existence at the end of 2013 is less than it has been for several years - but there have not been the mass failures which were predicted.Many firms not only weathered the storm of 2009, but have since recovered to be as profitable as ever. An increasing number of firms are either LLPs or limited companies and are therefore required to publish their accounts, and analysis of these shows that average profits have increased. There are an increasing number of surveys produced by banks and accounting firms which show the same pattern of profits increasing at a modest rate. As this edition goes to print in early 2014, government statistics show that the economy is in recovery. Housing, which is important for many law firms, is showing a mini boom. More detailed economic data shows that the professional services firm sector has actually been growing faster than the economy overall, and respected economists expect this to continue for some time. So presumably all is well. Yet, there are more predictions of imminent doom than there have ever been. In fact, it is not only those who may have a vested interest who are concerned about the financial health of the sector - the Solicitors Regulation Authority (SRA) has been expressing concerns about the issue of 'financial stability' for some time.In mid-2013 the SRA introduced a RAG (Red, Amber, Green) rating system to assess the financial stability of firms and indicated that as many as 20 per cent of the top 200 firms could be showing evidence of financial instability. They then took the unprecedented step of writing to 2,000 firms (20 per cent of the population) which they considered to be 'at risk' with a more detailed questionnaire. The SRA also compounded their concerns by expressing surprise that the banks were willing to continue lending to some of the firms with apparent problems. In May 2013, the Law Society chief executive, Des Hudson, gave a speech in which he was quoted as saying 'survival is not compulsory', and the Law Society has since been putting in place a support programme for firms in which the author has been involved. All of this poses the following questions: Why should these predictions be taken seriously when the previous ones failed to materialise? Can the predicted wave of failures be averted or is it simply inevitable? Is it possible for firms to manage their cash flow in such a way that they can survive and prosper in more challenging market conditions?One aspect of the failure of law firms which worries many partners is that it seems to happen so quickly. Seemingly profitable and successful firms appear to suddenly find themselves in problems and then implode. The American commentator Edwin Reeser summed up the situation in one of his regular blog posts in November 2013 as follows: 'The problem is not "profit". The problem is "cash". Every major law firm that failed has had plenty of profits right up to the moment it collapsed. Businesses do not fail because of a lack of profit, they fail because of a lack of cash. The indicia of failure are evident in the unsustainability of the distribution levels required to hold the firm together.' Reeser makes the point that one of the issues of concern to partners in some firms is the paucity of up-to-date, accurate, and clearly presented financial information, so that partners who mistake profit for cash have a false sense of security until it is too late. In a similar way, partners in the UK may be lulled into a sense of security by the recovery in the economy.However, insolvency practitioners regularly point to the fact that, throughout the twentieth century, insolvencies have peaked at the point in the economic cycle when the economic upturn is gaining traction. One thing which many lawyers do not appreciate is that growing businesses consume cash (and require investment). The converse of this is that declining businesses generate cash - therefore firms can survive through the recession by living off assets built up in the good times - but they then find themselves in the position where they cannot finance the next upturn. This report addresses a wide range of issues in the cash management of law firms, covering factors which apply to all businesses, to the whole legal sector, to specific firms, and even to departments and work types within firms. It is apparent that the legal market is dividing and producing both winners and losers. The winners will not only be those firms which are profitable, but those who have a degree of financial strength as evidenced by a strong balance sheet aided by a strong cash flow.This then creates a virtuous cycle in that these firms are more easily able to obtain finance from the banks who are more willing to lend because the evidence of strong cash management makes them confident that they will get their money back. One of the key factors in the strength of the legal market is the willingness of the banks to lend to the sector. We have therefore had significant input from three of the major clearing banks as to their (generally positive) views of the sector. In this report we have also taken the view that we can often learn as much from observing failure as success and so we have included case studies which focus on what can (and does) go wrong and leads firms into problems. In the nature of our consulting work we have also seen, at close quarters, how a number of firms have been able to recover from potentially difficult situations and regain much needed financial stability. We therefore included commentary showing how that can be achieved. The first part of this report addresses the impact of the changing legal market on cash flow management.It reviews the implications of various surveys on the health of the sector, the approach taken by the SRA, and the issue of financial stability and the implications for firms of all sizes. It looks at the impact of LASPO and the changes primarily in legal aid and personal injury markets. It also considers the impact of changes in the market dynamics and the client driven move towards alternative fee arrangements - alternatives to the billable hour - and then we look at the cash flow impact of success and growth and the need for rebuilding in firms which retrenched during the recession. The report then addresses the underlying issues of cash flow management as they affect law firms and the factors that need to be taken into account in designing systems, processes, and action plans. Chapters are included on establishing appropriate profiles for departments and work types, and we look at the issue of work in progress, and at ways of reviewing performance and identifying improvement opportunities. We then look at the predictability and control that firms have over both cash inflows and outflows, and ways of forecasting, predicting, planning, and shaping the future.Next the report outlines a range of practical strategies that firms can undertake in order to improve their cash flow position. These include people issues - partners, staff and clients, management information, and performance management issues - and some tools and techniques which will produce results, and the issue of funding structure. The report also covers what can go wrong and how to put things right if things do go wrong. If there were no damaging consequences from ineffective cash flow management, many firms would doubtless prefer not to address the issue, but, unfortunately, consequences of lack of cash flow can be terminal to a firm. It is always better to learn from the mistakes of others! We look at the role of the bank in supporting the sector and the need to manage the banking relationship. This builds on substantive experience over many years, and various formal papers prepared by the banks' sector specialists. We have had a series of face-to-face discussions with the key specialist bankers, including their teams who support law firms which are 'stressed but not distressed'.The final part looks at case studies which show a range of approaches to the issues confronted. Whilst there are standard ground rules for managing cash flow, every firm has to tailor them to its own circumstances.
Publisher: Ark Group
ISBN: 9781783580798
Number of pages: 157
Edition: 2nd Revised edition
You may also be interested in...
Simply reserve online and pay at the counter when you collect. Available in shop from just two hours, subject to availability.
Thank you for your reservation
Your order is now being processed and we have sent a confirmation email to you at
When will my order be ready to collect?
Following the initial email, you will be contacted by the shop to confirm that your item is available for collection.
Call us on or send us an email at
Unfortunately there has been a problem with your order
Please try again or alternatively you can contact your chosen shop on or send us an email at