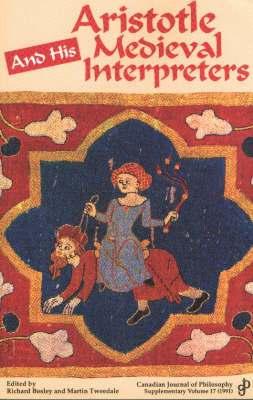 Paperback
Published: 01/12/1991
This book is an extensive review and analysis of Aristotelian thought as received and adapted by such medieval commentators as Ammonius, Philoponus, Boethius, al-Farabi, Yahya ibn 'Adi, Avicenna, Albertus Magnus, Thomas Aquinas, Martin of Dacia, Simon of Faversham, John Duns Scotus, Peter of Spain, Robert Kilwardby, William of Ockham, and Giles of Rome. The discussions range from metaphysics to logic, linguistics, and epistemology, encompassing such topics as being, god, causation, actuality, potentiality, universals, individuation, signification, cognition, certainty, infallibility, error, ignorance, analogy, grammar, interpretation, foundationalism, and the eucharist and transubstantiation.
Publisher: University of Calgary Press
ISBN: 9780919491175
You may also be interested in...
We would love to hear what you think of Waterstones. Why not review Waterstones on Trustpilot?