We regret that due to the technical limitations of our site, we are unable to offer eBooks or Audio Downloads to customers outside of the UK.
For further details please read our eBooks help.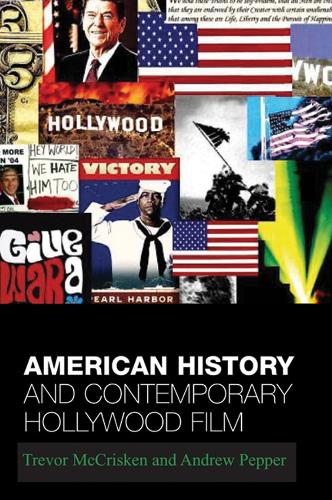 Paperback
Published: 23/02/2005
Hollywood has a growing fascination with America's past. This is evidenced in the release of a rash of films of this genre in the past 25 years. This book offers an analysis of how and why contemporary Hollywood films have sought to mediate American history. It is the first book to explore, comprehensively, the post-Cold War period of film-making, and to consider whether or how far contemporary films have begun to unravel the unifying myths of earlier films and periods. It also considers why such films are becoming increasingly integral to the ambitions of a globally-focused American film industry. The relationship between film and history - the way in which film mediates history and vice versa - is a complex one. In this book, the authors work from two main assumptions. First, that films revision events to challenge or, perhaps more typically, to reaffirm traditional historical interpretations. Second, that this process can only be understood in the context of contemporary debates about identity politics, America's role in world affairs, and the globalisation of the American film business. The book is structured by historical periods and includes chapters on: * The American Revolution (Revolution, The Patriot) * Slavery (Roots, Amistad) * The Civil War (Gettysburg,Glory,Ride with the Devil, Cold Mountain) * World War II (Saving Private Ryan, Thin Red Line, Pearl Harbor) * Oliver Stone and the Decade of Trauma (Platoon, Born on the Fourth of July, Heaven and Earth, Nixon) * Civil Rights and Black Nationalism (Panther, Mississippi Burning, The Hurricane, Malcolm X, Ali) * American Interventionism (Three Kings, Black Hawk Down) Key Features: * Unique: the only book to provide comprehensive analysis of the relationship between film and American history in the post-Cold War era * Topical: explores the relationship between cinema, representation and national identity * Accessible: analyses a broad range of popular, mainstream films which engage with well-known historical events * Uses cultural theory to help consider the complex relationship between film and history * Engages with the contentious issue of the extent to which film distorts/ revisions historical 'truths'
Publisher: Edinburgh University Press
ISBN: 9780748614905
You may also be interested in...