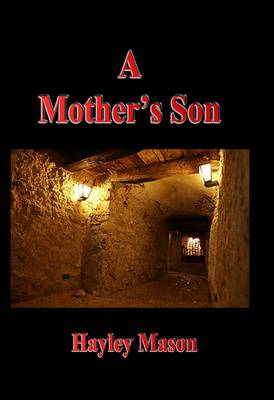 Paperback
99

Pages / Published: 05/06/2014
"Leave me alone for god sake!" Hillary bellowed at the top of her voice pushing her daughter away from her. She hated it when Jess fussed around her. She was drunk from the cheap bottle of vodka she had bought earlier that day. Jess's eyes caught sight of the used needle lying next to the small bag containing the remainder of a brown powder. She sighed deeply with frustration. "Where did you get the money for that?" Jess's eyes narrowed. It was a stupid question to ask as Hillary always had ways and means of getting money, even when they were skint. They were already three weeks behind on the rent and her mother had somehow still got her daily fix. "You mind your own business young lady," said Hillary. Her voice sounded hard as she fixed her stare at her daughter. "Mum, you didn't spend the rent money again?" she asked fearfully. Jess had worked double shifts at the cafe where she had an after-school job. She knew that if the rent arrears were not paid they would be out on the streets and stood with her hands on her hips glaring at her mother. "I screwed some bloke earlier, is that what you wanted to hear?" Hillary took a cigarette out of the packet and lit it. Jess felt like screaming at the top of her voice but what good would it do? Her mother never listened to anyone least of all her. "You are so selfish sometimes," Jess shouted at her. It was common knowledge that Hillary Golding was a drug addict and a drunk not to mention she had been on the game for years. Business however had been slow just recently. No-one wanted to do business with Hillary who now looked haggard and much older than her years; the drink and drugs had seen to that. Hillary could not get through the day without copious amounts of drink, or indeed her daily dose of 'whatever drug' as she nicknamed it. "Why can't you be a normal mum?" Jess was now fighting back the tears. She was so furious with her mother but there was no point in wasting her breath when her mum was in this state. "You mean bleached blonde hair, bright orange tan and more cosmetic surgery than I've had hot dinners?" she laughed so hard it hurt her throat. "No I meant helping with my homework and stuffing our faces with popcorn like we used to." Her expression became serious. "God damn it girl, what's the point in wasting your time getting educated? They don't teach you about the real world in school and the realities of life as it really is." "Because I don't want to end up like you, a drug addict, who can't even provide for her own daughter," replied Jess. Hillary shot up from the sofa only to fall back again. "Watch your mouth girl, you are not too old to go over my knee for a good hiding." She poured herself another drink and gulped it down as if it was water. It burned her throat; she didn't really enjoy the fowl tasting liquid. Although Hillary had her quota for the day, she was not willing to give in to the drink just yet. "For god sake mum, look at you, you're a mess. You can't even stand up," shouted Jess and pointing her long, slim fingers at her mother. Hillary dropped her head in between her cupped hands sobbing loudly. "I hate you sometimes Jess," she cried making the words stutter from her mouth. Hillary would never confess to anyone, except privately to herself, that she had failed Jess as mother in every possible way. She knew she had become selfish through and through. She had not intended things to be as they were; it was just the way life had turned out for her and, with no-one to help her, she could no longer see any light at the end of the tunnel. Even if there were help, she wouldn't accept it. She sometimes thought Jess would have been better if she had never been born and knew it was not her fault she had ended up with a useless mother. Why was Jess so bright and intelligent beyond her years? Unlike the other kids of her age, she understood far more than she should at her young age and this scared Hillary. Jess had seen things she should never have seen. She had even injected in front of Jess who had wanted to watch to try and understand better why she did it. Her daughter's looks also worried Hillary. She had long blonde hair, her breasts were far more developed than other girls her age and her body slim with curves in all the right places. She thought Jess was far prettier for her age then she should be. "I promise Jess, I will get help," her mum's voice was now soft. Jess rolled her eyes in desperation; she had heard it so many times before. It was always the same, all words but no action and she thought she just said it to make Jess feel happier? She believed the truth of the matter was Hillary didn't want to get off drugs as it helped block out the world around her. All that concerned her now was from where was she going to get her next fix. "Come on let's get you up to bed," said Jess helping her off the old battered sofa. "I don't know what I would do without you," Hillary said. Jess smiled gently at her. This was no life for either of them. Deep down she knew it was too late for her mother to change her life. Hillary could no longer see beyond the drugs and drink; it was her way of life now and would be until she died. Jess spent her time cooking; to ensure her mother ate at least one good meal a day. She also cleaned the two-bedroomed rented council flat. She sometimes hated her mother for depriving her of, what should have been, the best years of her life. This frustration burned inside her like a roaring fire. Her friends would be out playing or having sleepovers at each other's houses while little Jess was taking care of her mother and ensuring nothing happened to her. Nevertheless, she was determined to make something of her life and get away from the estate; it was just when and how it would happen. Jess laid Hillary on the double bed and covered her with the duvet which stank of cigarette smoke. Within seconds her mother was out cold, curled up in a little ball and snoring. Jess closed the curtains, tip toed out of the bedroom and collapsed in a heap on the wooden floor outside the bedroom crying her eyes out, she felt so lost and alone.
Publisher: Shieldcrest Publishing Ltd
ISBN: 9781907629594
Number of pages: 99
Weight: 150 g
Dimensions: 210 x 148 x 6 mm
You may also be interested in...
Simply reserve online and pay at the counter when you collect. Available in shop from just two hours, subject to availability.
Thank you for your reservation
Your order is now being processed and we have sent a confirmation email to you at
When will my order be ready to collect?
Following the initial email, you will be contacted by the shop to confirm that your item is available for collection.
Call us on or send us an email at
Unfortunately there has been a problem with your order
Please try again or alternatively you can contact your chosen shop on or send us an email at