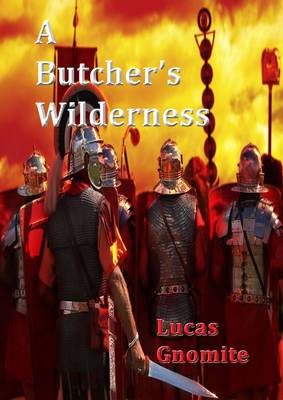 Paperback
Published: 01/02/2010
May be available in some of our shops
This book is a firsthand account the life of Centurion Vederius Ligustus at the time of Emperor Trajan's second Dacian war at the beginning of the 2nd Century AD, when Rome is a violent and superstitious place at the height of its powers. Vederius Ligustus, grief stricken at the loss of his personal family, has chosen a life in the Roman Army. Like any soldier he is fearful and wracked with self doubt. Yet he is a leader and must take any step necessary, including deception and murder, to ensure his orders are obeyed, virtue is maintained and the gods are worshiped. He sees himself as the father of a military family that he deeply cares for. All the time Vederius Ligustus's actions are governed by the sacrifices of priests, predictions of augurs, divination of haruspices and above all that, the requirement to maintain virtue and serve Mars Ultor, Roman god of vengeance. Vederius Ligustus is a sacred instrument of Pax Romana, the pinnacle of Roman virtues. However, to those who fall under its shadow, Pax Romana is a wilderness - the remnants of their raped, stolen and butchered cultures. We first meet Vederius Ligustus travelling from York to Italy to face military discipline for his actions. His Commanding Officer, seemingly a close friend of the Emperor Trajan, demands the severest punishment. Vederius Ligustus assumes the worst. However, after outlining the reasons for war, Trajan gives him two secret tasks. To create the wilderness that is Roman Peace the Emperor needs a man for the slaughter and glory, someone to be his butcher and treasure hunter. He judges Vederius Ligustus to be that man. The diaries recount the brutal life of a Roman soldier on a journey from ancient York to Rome and then onto ancient Romania and the second Dacian war. The story gives an insight into life in the Roman Empire and describes Trajan's 30th legion during the build up to the first war season and the hunt for Dacian treasure in the following war season. Vederius is not the only person who wishes to get his hands on the treasure. The Legionary Commander of the 21st Rappax with whom Vederius has an ongoing feud, also sees an opportunity to further his career by finding it first. Naturally the Dacians have no intention of letting the Romans get their hands on the treasure and have taken steps to prevent this. In the end Vederius is only able to complete his tasks with the help of a dead friend and the superstitions of Roman soldiers.
Publisher: jdamfPUBLISH
ISBN: 9780956464804
You may also be interested in...
We would love to hear what you think of Waterstones. Why not review Waterstones on Trustpilot?