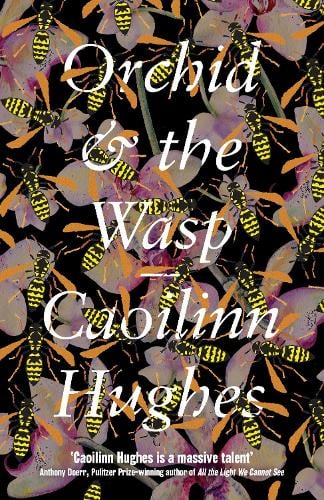 Hardback
352

Pages
Published: 07/06/2018
'A gem of a novel' Elle
'A winning debut' The New Yorker
'Caoilinn Hughes is a massive talent.' Anthony Doerr, Pulitzer Prizewinning author of All the Light We Cannot See
WINNER OF THE COLLYER BRISTOW PRIZE * SHORTLISTED FOR THE BUTLER LITERARY AWARD * SHORTLISTED FOR THE HEARST BIG BOOK AWARDS 2019 * LONGLISTED FOR THE AUTHORS' CLUB BEST FIRST NOVEL AWARD * LONGLISTED FOR THE INTERNATIONAL DUBLIN LITERARY AWARD 2020
Orchids are liars.
They use pheromones to lure wasps in to become unwitting pollinators. In nature, such exploitative systems are rare. In society, they are everywhere.
Gael Foess is a heroine of mythic proportions. Raised in Dublin by single-minded, careerist parents, she learns from an early age how ideals and ambitions can be compromised. When her father walks out during the 2008 crash, her family falls apart. Determined to build a life-raft for her loved ones, Gael sets off for London and New York, proving how little it takes to game the system - but is it really exploitation if the loser isn't aware of what he's losing?
Written in electric, heart-stopping prose, Orchid & the Wasp is a dazzlingly original novel about gigantic ambitions and social upheaval, chewing through sexuality, class and politics with joyful, anarchic fury, announcing Caoilinn Hughes as a rising star of literary fiction.
Publisher: Oneworld Publications
ISBN: 9781786073655
Number of pages: 352
Dimensions: 225 x 146 x 30 mm
Edition: Hardback
---
MEDIA REVIEWS
'Highly ambitious... Kick-ass, whip-smart and with "a tongue like a catapult", Gael belongs to a venerable tradition of feisty heroines...readers are going to love her.'
* Sunday Times *
'Fiercely bright and moves like a bullet train.'
* Sebastian Barry, Costa Book of the Year-winning author of Days Without End *
'A remarkable, propulsive debut novel... No precis can adequately convey the novel's startling, impressionistic prose, nor its corrosive humour. Jewels of observation glitter amid the earthy gags... Exuberant... it zings with energy, ambition and daring.'
* Times Literary Supplement *
'Ireland produces a new literary star at a rate of one a month, it seems; first among equals for 2018, however, has to be Caoilinn Hughes.'
* Irish Echo *
'Original, clever, and frequently very funny. Hughes's luminescence is staggering, breezing a determined young Gael from Dublin to London to New York and back again with scarcely a breath drawn. Brilliant.'
* Irish Independent, Best Books of 2018 *
'Hugely ambitious and richly inventive.'
* Irish Examiner *
'Orchid & the Wasp is a gorgeous novel told in an onrush of wit and ferocity. Art-forging, smack-talking, long-distance-running Gael Foess, three times smarter than everyone around her, proves to be an unforgettable heroine, and her journey will rattle your most basic assumptions about money, ambition, and the nature of love. Caoilinn Hughes is a massive talent.'
* Anthony Doerr, Pulitzer Prize-winning author of All the Light We Cannot See *
'A gem of a debut about the way we live now.'
* Elle *
'Luminous...sparkles with acuity and concision.... [Gael] is an indomitable, highly adaptable character who can navigate through tumultuous times and wildly disparate environments with ingenuity and grit.'
* Los Angeles Review of Books *
'Extraordinary... It's a mesmeric, immersive, often hilarious reading experience, driven by the force of the imagery-rich writing and the cast of distinctive characters... Asking complicated questions about meritocracy, Hughes explores the relationship between art and capitalism, art and ownership, art and authenticity, art and the gatekeepers of art.'
* Irish Independent *
'Orchid & the Wasp is this year's Conversations with Friends... Ambitious, full-bodied and fresh. Hughes casts her unique gaze, her artistic, analytical and emotional intelligence, on us, not just in Ireland, but our capitalist world and the personal, political and social ramifications implicit in our acquiescence to, or indeed, championing of, its values. Bring Gael back, please.'
* Irish Times *
'Orchid & the Wasp is an ambitious, richly inventive and highly entertaining account of the way we live now. Caoilinn Hughes writes with authority and insight, and her novel is as up-to-date as tomorrow's financial-page headlines.'
* John Banville, Man Booker Prize-winning author of The Sea *
'Caoilinn Hughes is the real thing - an urgent, funny, painstaking and heartfelt writer. Orchid & the Wasp is a startling debut full of the moral complexity, grief and strange bewilderments of humanity. As the world spins ever more quickly in response to the demands of grifters, parasites and liars, this book offers a troubling, beautiful and wise response.'
* A. L. Kennedy, Costa Prize-winning author of Day and Serious Sweet *
'A winning debut novel... Hughes, a poet, touches the prose with a comic wand... Orchid and the Wasp delivers a fantasy of competence, the kind that is in dialogue, if not always complete agreement, with morality.'
* Katy Waldman, The New Yorker *
'You won't forget Gael Foess.'
* NPR *
'Dazzling, heady fiction. Hughes is an award-winning poet and it's barely concealable. She simply dances on the page, her imagination is riotous, her flawed characters have shape and colour and sometimes heartbreaking humanity. When I finished this book I wanted to return to the start. Immediately. Just to savour it all again.'
* Sunday Independent *
'A razor-sharp wit and an astonishing psychological and emotional perceptiveness combine to yield uncommonly rich portraiture in this bracing book by a deadly talented writer, in prose so refined one slows to savour each beautifully unfolding sentence. Unsentimental, yet sneakily moving and given to surprising bouts of joy.'
* Matthew Thomas, New York Times bestselling author of We Are Not Ourselves *
'Luminous...sparkles with acuity and concision... [Gael] is an indomitable, highly adaptable character who can navigate through tumultuous times and wildly disparate environments with ingenuity and grit.'
* Yoona Lee, LA Review of Books *
'Smart, weird and sexy.'
* Readings, Australia *
'Extraordinary... This is a difficult novel to do justice to, for it is brimming with ideas, and the pace of their arrival and quality of their treatment is noteworthy... Orchid represents an exciting first step into prose for Caoilinn Hughes.'
* Oxford Review *
'This arch debut novel's...satiric impulse - toward art-world hypocrisy, late capitalism, heterosexual love - is unsparing and ambitious.'
* The New Yorker *
'Orchid & the Wasp is a hugely entertaining novel full of wit, intellect and sharp observations. Reading about a young female character who is not beset by the stereotypical problems that beset a person her age is refreshing... Caoilinn Hughes is definitely one to watch.'
* RTE Culture Magazine *
'Hughes delivers a compelling exploration of what it means to create art, skewering the arbitrary restrictions of art-world gatekeepers along the way. At the emotional heart of this book lies a darker question, though: What does it mean to make a performance of your own life, in service of your family, when the cost might be to lose them forever? As strange, musical, and carefully calculated as its unusual heroine.'
* Kirkus *
'From first glances looks like it might be the smart, funny, scathing and profound take on the whole Celtic Tiger madness we've been waiting for.'
* Fintan O'Toole *
'A remarkable debut novel... intellectual fiction that provides a bracing and occasionally withering account of upper echelon Irish life.'
* Sunday Business Post *
'The people around me must be just about sick of hearing me rave about this book. I believe Caoilinn Hughes is in the early stages of a career that will see her lauded more and more in decades to come. Reading this book in 2018 was like a slap in the face, reminding me that the rules of fiction can always be rewritten... I don't know if it made me want to write fiction or give up before I ever started, because she's just that good.'
* Bri Lee, author of Eggshell Skull *
'Beautiful and breathtaking language [is] peppered throughout this wonderful novel... It's funny as hell in places and the characters will stick with you long after you've finished the final page. It's nothing short of brilliant.'
* Rick O'Shea, RTE broadcaster *
'A supremely funny and uncommonly visual novel by Caoilinn Hughes in that rich comic seam where precocious youth confronts derilect adulthood. A lifetime's supply of witty comebacks in a book that reinvents how everything is described.'
* Ronan Hession, author of Leonard and Hungry Paul *
'Caoilinn Hughes' sharp and, at times, hilarious observations call to mind the unblinking writing and dysfunctional families not only of Jane Austen, but also Christina Stead and Jonathan Franzen. The full cast of characters is memorable and original, but Gael in particular challenges and charms. Orchid & the Wasp is a deceptively entertaining novel about merit and ambition, society and responsibility, and self-determination and fate, in which Hughes upends expectations and asks big questions, especially about obligation and love, without breaking stride, even for a moment.'
* Readings Monthly *
'Fresh, playful and exuberant: Hughes has arrived with a heady style that is full of surprise and invention.'
* Paul Lynch, Kerry Group Irish Novel of the Year-winning author of Grace *
'Debut novelist Hughes, an award-winning poet, employs wry, crackling prose to proffer existential questions about what constitutes a meaningful life... This inventive book will entice readers who prefer the ambiguity of questions to the simplicity of answers.'
* Library Journal *
'Gael, the young heroine of Orchid & the Wasp, is a magnificent and assured creation, breathtakingly smart, never self-pitying, impossible for others to manage, my favorite discovery this year. Hughes' characters are rare, like no one you've read before. This is an entirely original novel, dazzling and beautiful, disturbingly cold and insistent.'
* David Vann, author of Legend of a Suicide *
'An ambitious and lyrical debut with an unforgettable heroine.'
* Largehearted Boy *
'Caoilinn Hughes's debut novel, Orchid & the Wasp, has the fluid gait of something alive... At once exuberant and incisive, Hughes's writing escapes simple characterization while somehow remaining welcoming... This is not simply a coming-of-age tale, nor is it an experiment in narrative philosophy. What is it, then? I'm not sure, other than that it's something new.'
* Taylor Lannamann, Tin House *
'[A] visceral and electrifying debut... In Gael, Hughes has created a mesmerizing and compelling force.'
* Booklist *
'A dark but highly amusing coming-of-age story... Prize-winning Irish poet, Caoilinn Hughes has written a stunningly ambitious debut novel, revealing a considerable talent. If this is a beginning, she is destined for literary greatness.'
* Bookjotter *
'Orchid & the Wasp is a tremendously engaging novel, brimming with sparky humour and astute observations. Caoilinn Hughes' prose fizzes with wit and intelligence. A joy to read.'
* Danielle McLaughlin, Saboteur Award-wining author of Dinosaurs on Other Planets *
'The excellent debut novel from Irish poet Caoilinn Hughes sees a compelling female protagonist navigate social upheaval in the wake of the financial crisis, as well as dealing with a complex family life... Orchid & the Wasp is the antithesis of the Irish coming-of-age story. Far removed from the tale of a young girl learning Catholic guilt before shrugging it off, Hughes upended it right from the first page... The novel also has a Franzenesque flair for showing the interconnectedness of western society.'
* Hot Press *
'In lush, envy-inducing prose we're introduced to Gael Foess, the spikiest adult-in-training since Lolita, who has parents worthy of a Roald Dahl novel, in their poor caretaking efforts and self-absorption. We can only hang on in wonder as we witness the savvy Gael's progression through life from such beginnings. Caoilinn Hughes' crafted, intricate language is a joy and her characters strut their many flaws with panache. Orchid & the Wasp is an up-to-the-minute, radiant debut from a deeply talented writer.'
* Nuala O'Connor, author of Miss Emily *
'Caoilinn Hughes has given us an unforgettable character in Gael - an unflinchingly wise and wise-cracking guide through our fractured times. Hers is a story that holds the fun-house mirror to the society we have built of greed and twisted finance. From the doomed Irish boom to the Occupy movement, the novel lays bare the impoverished spirit that led to economic collapse while providing us a path out of it. By turns poetic, hilarious and raw, this novel gives us hope that love and the retrieval of spirit are not only achievable, but worth pursuing to the very last sentence.'
* Ana Menendez, Pushcart Prize-winning author of In Cuba I Was a German Shepherd *
'Though the stories she tells work their way through elaborate worlds, it is her characters, detailed with sharp and subtle grace, which power the engine of Caoilinn Hughes's vivid prose.'
* Amelia Gray, author of Isadora and Gutshot *
'Hughes is an exciting writer who has rightfully attracted a lot of buzz for her debut, and this is sure to be one of my novels of the year.'
* Bookish Beck, blogger review *
'The novel showcases Hughes's talent as both a shrewd student of character and an astute observer of contemporary life...[introducing] one of those literary characters whose life is so vividly depicted it's easy to imagine it continuing beyond the last page of this refreshingly honest novel.'
* Shelf Awareness *
'Sensational'
-- Marie Claire (France)
You may also be interested in...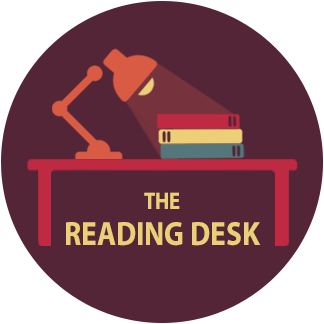 "Debut novel from an amazing new Irish writer"
Caoilinn Hughes has written a character-rich, poetic story that somehow left me feeling slightly underwhelmed and searching for a meaning in the book. The title refers to the metaphor of the Orchid and the Wasp as an... More
×
Download the Waterstones App
Would you like to proceed to the App store to download the Waterstones App?
Reserve online, pay on collection


Thank you for your reservation
Your order is now being processed and we have sent a confirmation email to you at
When will my order be ready to collect?
Following the initial email, you will be contacted by the shop to confirm that your item is available for collection.
Call us on or send us an email at
Unfortunately there has been a problem with your order
Please try again or alternatively you can contact your chosen shop on or send us an email at