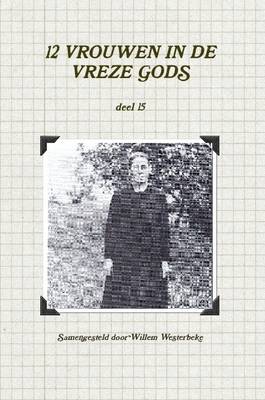 Paperback
Published: 19/08/2014
De vrouwen die hier beschreven worden blinken uit in zalig geloofsvertrouwen. Dit hebben ze in een weg van strijd en beproevingen gekregen. De Heere vormde hen door Zijn Geest en maakte hen een gepast onderwerp voor Christus. De Heilige Geest verzegelde die weldaden en nam voor eeuwig inwoning in hun hart. Sommigen werden als middel gebruikt voor andere mensen om hen tot Jezus te brengen. Anderen waren een middel voor hun mede-gelovigen om hen tot dieper kennis te brengen van de onuitsprekelijke grootheid en rijkdom van genade die hen in Christus gegeven is, tot de heerlijkheid van de Vader. MARIA BUYS. CHRISTINA VAN DEN BRINK. EEN JUFFROUW. Mechelina van Bergeyk. Johanna J. VIVEEN - BETTE. MARIA DE ROOY. KAATJE VAN DER WEKKEN-VAN DONGE. Lisseija Wesdorp, Sammelina Hartog, Lena Adriaantje Cornelia de Graaf, Maria Plansoen. JANSJE FORTUIN. JOH. BARDELMEIJER VAN SOEST. Willempje Witpaard-De Vos. Johanna Wilhelmina Bos, vrouw van Jacobus van den Bovenkamp; en Teuntje A. M. Arends.
Publisher: Lulu Press Inc
ISBN: 9781291826005
We would love to hear what you think of Waterstones. Why not review Waterstones on Trustpilot?