​
Waterstones Book of the Year
The Waterstones Book of The Year is unique in that nominations for the award are chosen solely by Waterstones booksellers. Every year, our booksellers nominate the book that caught their imagination more than any other, the one they believe truly stands out, in any genre; essentially, the one they believe will charm those who love reading and love books.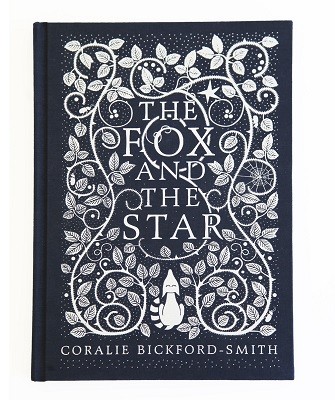 The Fox and the Star is The 2015 winner!
The Fox and The Star is a delightful book that will not just be a cherished bedtime story for children, it is a beautifully illustrated modern fable readers of all ages will admire.
It tells the touching story of Fox who loses his friend Star and must venture out into the forest alone and deals with themes of companionship, loss and coming-of-age. Each elegant and stunning page has been thoughtfully created in orange, black and white by designer Coralie Bickford-Smith, whose vibrant style is influenced by the work of William Morris and William Blake.
"This year a book has won our Book of the Year accolade through the impassioned advocacy of our outstanding children's booksellers." James Daunt, Waterstones Managing Director, said.
"The Fox and the Star is a book of great physical beauty and timeless quality, one that will surely join that very special group of classic tales that appeal equally to children and adults."
"It's a charming, otherworldly sort of tale with hints of magic."
Isabel Popple – Waterstones Piccadilly

"This book is a work of art … that deserves a place on every book lover's bookshelf."
Charley Brammar – Waterstones Manchester Deansgate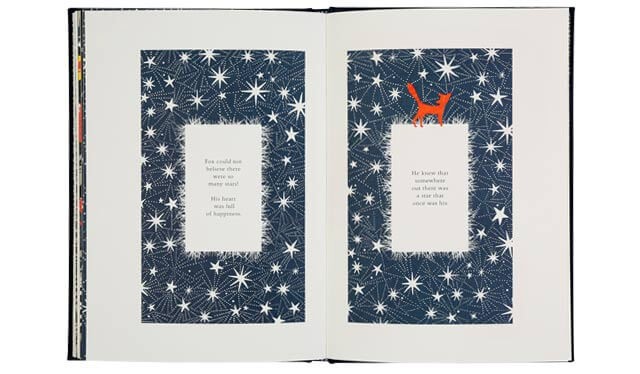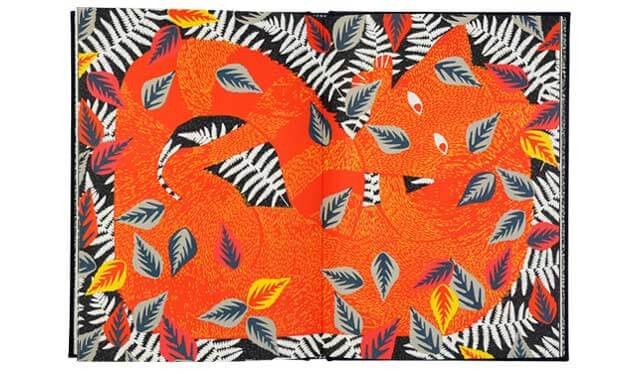 ---
2014 winner - The Miniaturist by Jessie Burton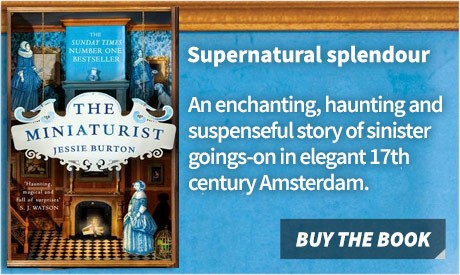 An atmospheric literary thriller set in seventeenth century Amsterdam; The Miniaturist quickly became a favourite amongst our booksellers and customers to become an astonishing word of mouth bestseller.
Jessie Burton said of being awarded the prize:
"It is a thrill, a pleasure and a true honour to be voted Waterstones' Book of the Year 2014. It's particularly special as the title was chosen by booksellers, and I am indebted to their passion for The Miniaturist and their desire to spread the word to readers. It's all any writer could wish for. I don't think it's an exaggeration to say that Waterstones has played a large part in changing my life and I will always be grateful for this incredible award."
---
2013 winner - Stoner by John Williams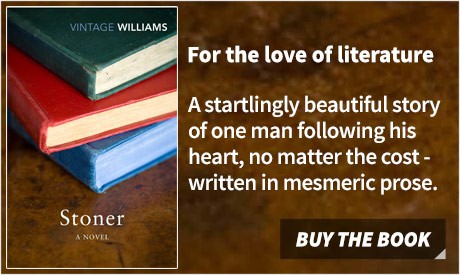 Stoner was first published in the U.S. in 1965 but had fallen out of print by the following year. Almost half a century later, it is being widely hailed as a classic of modern literature and has won a legion of high-profile fans including Ian McEwan, Bret Easton Ellis, Nick Hornby, Julian Barnes and Tom Hanks, who described the work as "one of the most fascinating things that you've ever come across."
In this fast moving digital age, the success of this near-forgotten novel goes to show that recommendation and passionate hand-selling still make a dramatic difference to a book's fortunes.
Waterstones Managing Director James Daunt said of the book:
"Most unusually, it was a nigh-on 50 year old book that ignited our booksellers' passion. It is incredible that Stoner had effectively disappeared and wonderful that a wave of recommendation and word of mouth has seen this exhilarating novel sweep all before it in 2013."
---
2012 WINNER - Polpo by Russell Norman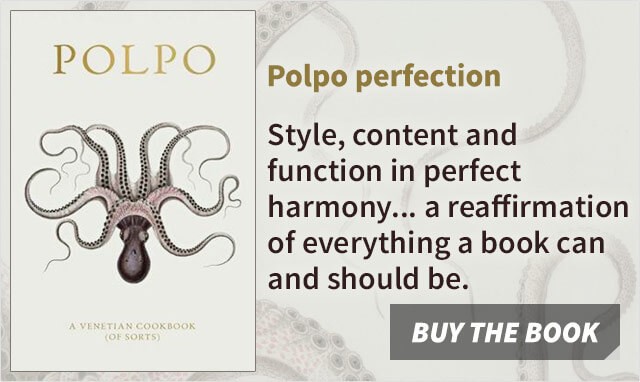 Polpo, named after Norman's first London restaurant, has been praised for its elegant yet functional design. As immediately recognisable by its bare spine, with exposed Japanese-style stitching which allows it to lie flat when opened, as it is by its stunning octopus emblazoned front cover, it is an example of style, content and function in perfect harmony.
"We wanted our first Book of the Year to stand out for many reasons, and Polpo absolutely does." said James Daunt, who was also head of the judging panel.
"It is a reaffirmation of everything I believe a book can and should be. Not just for its obvious merits as a cookery book - of which it is a first class example from an absolute expert - but it is a book that, for all the bytes and eInk in the world, can only be properly appreciated in its printed form."