Blog
The Long Wait - 'The Year of Literary Comebacks'
Some of the best literary comebacks (that, when you think about it, don't really count as comebacks).
We all have a favourite author and if you rush out to buy their books on release day, it can then be an arduous wait until their next novel is released. Sometimes authors such as Lee Child are quite prolific, publishing a book almost every year, while others can be two or three years apart, leaving you to wait patiently for any sign of a new announcement. But some authors take these waits to the extreme, where a loyal reader would be forgiven for giving up any sign of hope of a new book. So far though, 2015 has been very kind to us patient readers, and has been wildly referred to as the 'year of literary comebacks.'

But they're not comebacks, not really. A comeback implies you've failed and then triumphantly returned with a work of art that proves all your doubters wrong. Something which definitely can't be said of Harper Lee. Easily one of the most unexpected, and welcome, returns to publishing we've ever seen.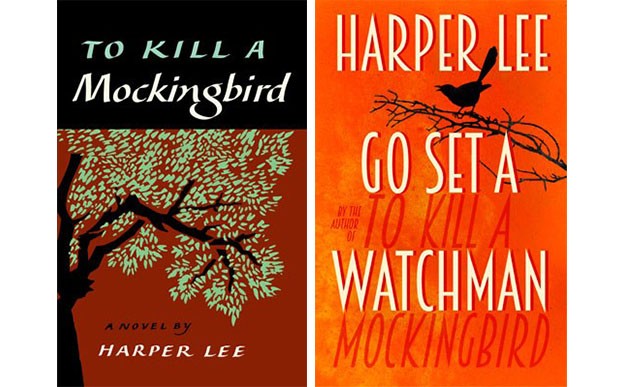 Fifty-five years after the publication of
To Kill A Mockingbird
, we were thrilled to learn of
Go Set A Watchmen
, the re-discovered manuscript of Harper Lee's first novel. Now arriving in July, it was thought to be lost until it was discovered locked away beneath a manuscript of
To Kill A Mockingbird
, little is still known other than it is set in Maycomb, Alabama when Scout returns to visit her father Atticus twenty years after the events in
Mockingbird
. We're so excited that we'll be holding
To Kill A Mockingbird
book clubs in early July so everyone can fully reacquaint themselves in Lee's American South before getting lost in
Go Set a Watchman
.
Other big names accompany Lee's return this year. In March admirers of Kazuo
Ishiguru
who had waited ten long years since
Never Let Me Go
finally got their hands on the acclaimed
The Buried Giant
. Milan Kundera then created headlines when it was announced a new novel was on the way after a thirteen-year gap. Described by his publisher Faber as a "wryly comic yet deeply serious glance at the ultimate insignificance of life and politics, told through the daily lives of four friends in modern-day Paris",
The Festival of Insignificance
will arrive in June, after already topping the charts in Spain, Italy and France.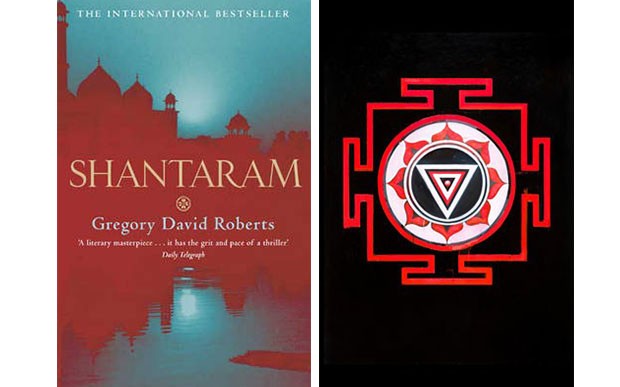 We'll probably never really know the causes behind these literary time-lapses. Perhaps crippling cases of writer's block or an overriding need for perfectionism is behind it all, as a number of the authors struggle to live up to the expectations of their previous literary masterpieces. Gregory David Roberts took many by surprise by finally announcing a release date for his follow up to
Shantaram
. Long rumoured to be in the works for years with a release date that ever seemed to be out of our grasps,
The Mountain Shadow
is due out in October with Roberts stating he was on his thirteenth rewrite of the book. Considering
Shantaram
was 944 pages in total, it's perhaps not surprising that its follow-up has taken so long to arrive.
But leaving frustratingly long gaps between literary works is not a modern phenomena. James Joyce spent seventeen long years between
Ulysses
and
Finnegan's Wake
, a wait I'm sure we'll all agree was worth it. You have to wonder what Thomas Pynchon was doing while he was being a recluse when he left seventeen dense and complex years between
Gravity's Rainbow
and
Vineland
, while Leo Tolstoy took this even further with a twenty-two year gap between
Anna Karenina
and
Resurrection
. Not that there was any competition going on but Jean Rhys beat them all after she published
Good Morning, Midnight
in 1939 and then nothing until she explored Jane Eyre's early years in 1966's
Wide Sargasso Sea
twenty-seven years later.
What's another two month wait for Go Set a Watchman considering it's already been fifty five years? After all, as the above shows, good things do come to those who wait.
×
Download the Waterstones App
Would you like to proceed to the App store to download the Waterstones App?
Reserve online, pay on collection


Thank you for your reservation
Your order is now being processed and we have sent a confirmation email to you at
When will my order be ready to collect?
Following the initial email, you will be contacted by the shop to confirm that your item is available for collection.
Call us on or send us an email at
Unfortunately there has been a problem with your order
Please try again or alternatively you can contact your chosen shop on or send us an email at