Navigation
Search
Books

Dinosaurs Love Underpands

Claire Freedman, Ben Cort

Deep Sea Monsters

Igloo

Dinosaurs Love Underpands

Claire Freedman, Ben Cort

Deep Sea Monsters

Igloo
We regret that due to the technical limitations of our site, we are unable to offer eBooks or Audio Downloads to customers outside of the UK.
For further details please read our eBooks help.
Blog
WWI: A history in fiction
On the 100th anniversary of Britain's entry into World War I, Richard Lee, founder of the Historical Novel Society, looks at fictional accounts of the Great War that are read today.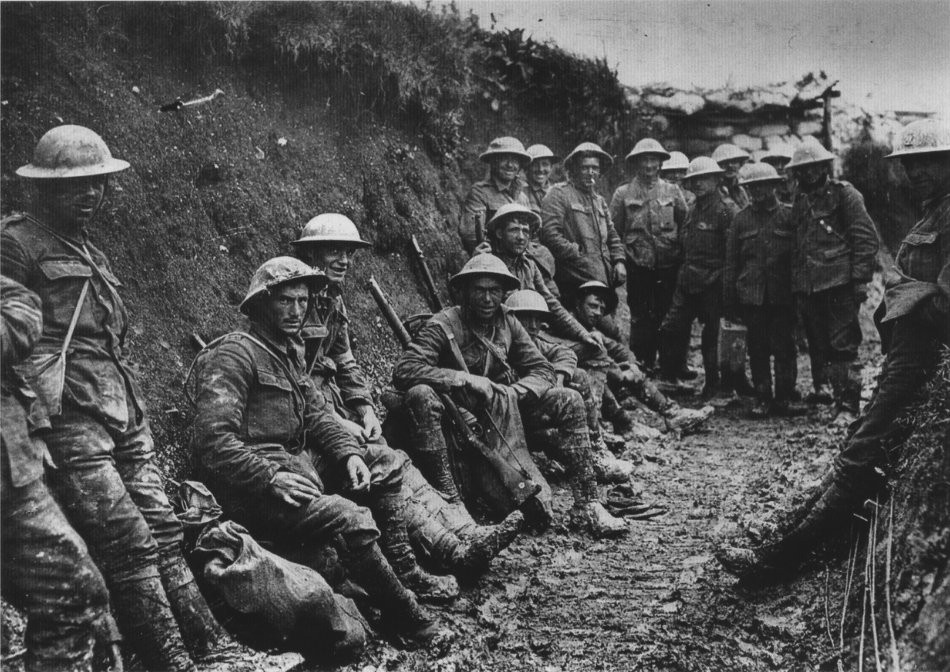 The fiction of the First World War starts, oddly, before the war itself. From the 1890s, there is a genre of war phobia, spying, and plotting. This continues well into the 1920s and 30s, with Germany or Japan the most frequent enemy. The most famous of these books are Erskine Childers' The Riddle of the Sands (1903) and The Thirty-nine Steps by John Buchan (1915), but the British Library is releasing some other examples in a Spy Classics series, beginning with The Great Impersonation by E. Phillips Oppenheim (1920).
Buchan followed his success with two equally popular war-based thrillers, Greenmantle (1916) and Mr Standfast (1918), two books the Tommies themselves liked to read in the trenches -- because of their optimism and heroism, and because they afforded different perspectives on the war. The only other contemporarily-written war-fiction in print that year is Henri Barbusse's Under Fire (1916), a realist semi-memoir of a novel. Is it strange that these – and the smaller, satiric fictions of The Wipers Times, again republished in 2013 -- are the only contemporary accounts of the war that we still read?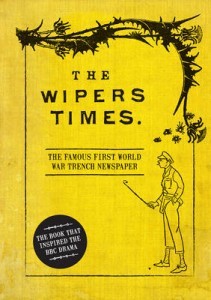 Instead we read later memoirs. Time has elapsed, and a different orthodoxy has developed. The new novels are less about winning and honouring, more about suffering and loss. A publishing "war-book-boom" occurred in the mid- to late-1920s, and all these books, like Barbusse's, tread the line between memoir and fiction. Of English writings, the most prominent are Robert Graves' Goodbye to All That, Memoirs of an Infantry Officer by Siegfried Sassoon, Ford Madox Ford's Parade's End (recently televised with Benedict Cumberbatch in the main role), and Virginia Woolf's Mrs Dalloway (not strictly a war novel, but featuring shell-shock victim Septimus Warren Smith). Of American writings, most notable are Ernest Hemingway's A Farewell To Arms, and Dalton Trumbo's Johnny Got His Gun. Of Australians, Frederic Manning's Her Privates We (the Battle of the Somme, from a private's perspective). On the German side, the must-read books are Erich Maria Remarque's All Quiet on the Western Front (you will never see a spade the same way again) and Jaroslav Hasek's The Good Soldier Svejk (humour alongside the horror, from Austro-Hungary).
By the 1930s, things change again. Patrick Leigh-Fermor's masterpiece of a travel memoir, A Time of Gifts, lyrically shows how. Trekking through Germany, Austria and Hungary in 1934, Leigh-Fermor sees that Germany is a country turning toward Nazism. This is an excellent read for many reasons, but in this context it depicts a fulcrum in time between looking back on the impact of the Great War and looking forward to the new world -- and wars -- that are threatening.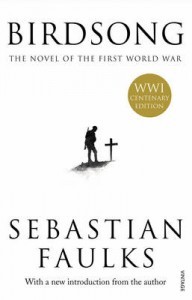 From here on, fiction of the First World War is proper historical fiction (in the sense that it is written about a period that is conspicuously past). While it is a perennially popular setting for historical fiction, though, remarkably few historical novels of the War keep their popularity for more than a decade. Pre-eminent exceptions to this rule are Sebastian Faulks' Birdsong and Pat Barker's Regeneration Trilogy. Louis de Bernieres' Birds Without Wings should join their company, I think – it's the best historical novel about the Turkish upheaval before, during, and after the War.
Which leads me to the newest historical fiction about the Great War.
As ever, it is a fertile area. I list below my favourites in the newest fiction. I would love to know of any titles I have missed, or that you feel I have misjudged. In no particular order:
Recommended General Fiction
Recommended Thrillers
Fall of Giants, by Ken Follett: The war seen from several different countries' -- and class' -- viewpoints.
In Pale Battalions, by Robert Goddard: Goddard is consistently good on WWI, and many of his novels feature it in part. This is perhaps the most full-on.
Stone's Fall, by Iain Pears: Excellent and unusual novel about the spying and financial background to war, but no actual war.
Recommended Crime novels
Richard Lee, for Waterstones.com/blog