Blog
Women Write Now: The Books that Built Us
As we mark International Women's Day, in the last of our articles celebrating the centenary of the first women's right to vote, we asked seven leading women - Reni Eddo-Lodge, Jo Swinson, Ali Smith, Kate Pankhurst, Sophie Walker, Sally Nichols and Mary Beard - to choose a book by a female writer that has shaped and influenced their lives.
Reni Eddo-Lodge




The Second Sex by Simone de Beauvoir
Simone de Beauvoir's The Second Sex was the first book that really made me question the silent social power structures around us. I read it when I was nineteen and it made me sit up and declare that 'I am a feminist', much to the irritation of the people around me at the time. I'd encourage every woman in her early twenties to read it, as that's the time in your life when the pressure to be first and foremost decorations for men seems most intense.
Reni Eddo-Lodge is an award-winning freelance journalist and the author of the bestselling book Why I'm No Longer Talking to White People About Race.
Ali Smith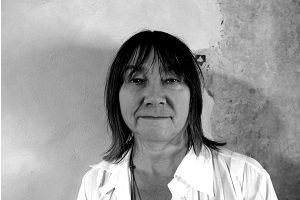 Ali Smith (c) Sarah Wood
Child of All Nations by Irmgard Keun
Just now I want to tell everyone about Irmgard Keun, the German writer whose books were international bestsellers in the 1930s, then banned and burned by the Nazis – and when they were she sued the Gestapo for loss of earnings! – and who managed to escape with her life in the war years by ingenious means. After the war her books were forgotten, lost, but rediscovered in the feminist resurgence of the 1980s. They're not nearly as widely available right now as the books of such a great writer ought to be, but let me send you to Child of All Nations, a story of the preservation of innocence in an inhuman and increasingly bordered world – a truly great read, in all the meanings of great – and funny and deft, heartening and terrible, relevant right now all over again.
Ali Smith is a multi-award-winning Scottish writer. Her latest novels are the first in a seasonal quartet: Autumn and Winter.
Kate Pankhurst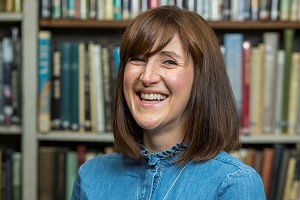 Kate Pankhurst
Nobody Told Me by Hollie McNish
Sometimes there is the perfect book to accompany a particular moment in life, for me it was Holly McNish's Nobody Told Me: Poetry and Parenthood. A collection of refreshingly honest poems and diary entries about pregnancy and early parenthood. I have vivid memories of reading the book, squashed onto an extremely uncomfortable bus seat at eight and a half months pregnant in mid-summer. At 4:26am (or thereabouts) on a momentarily silent maternity ward. The book was like a heart to heart with a close friend during many, many wakeful night-time hours while the rest of the world sleeps and it was just me and my newly expanded family awake.
The reason those reading experiences will stay with me forever was partly that they accompanied a life changing experience but it was also the relief of hearing such an open account from another woman of the beautiful, sometimes terrifying, hilarious and exhausting realities of life growing and looking after a small human.
An author, illustrator and descendant of suffragette pioneer Emmeline Pankhurst, Kate Pankhurst is the author of numerous books for children including Fantastically Great Women Who Changed the World and Fantastically Great Women Who Changed History.
You Swinson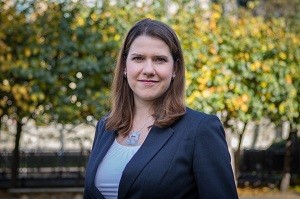 Jo Swinson (c) Nikki Powell
Why I'm No Longer Talking (To White People) About Race by Reni Eddo-Lodge.
Brilliant, powerful and eye-opening, this book really made me think differently about what it means to be white, and the privilege that comes with it. By setting out the shocking historical reality of colonialism, so often erased from the narrative we tell about our country's past, Reni Eddo-Lodge sets the context for a wide-ranging look at race in society today. If Equal Power can be anything like as effective at helping men to understand gender inequality better, I will be over the moon.
Jo Swinson is a British Liberal Democrat politican and MP for East Dunbartonshire constituency. She is the author of Equal Power, a new book about the need for gender equality.
Sophie Walker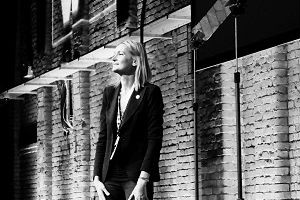 Sophie Walker
Citizen: An American Lyric by Claudia Rankine
I read Citizen: An American Lyric in 2017 in a state of despair and bafflement after white women helped to elect Donald Trump and it was like a scorching disinfectant. It showed me how much I had to learn about the intersections of racism and misogyny experienced by black women. It showed me that women's liberation can never be achieved until the women's movement makes space for women of colour to lead. Rankine's writing - a bruising but lyrical mix of poetry, prose and criticism - never lets up and challenges everyone to question their understanding of equality. As I read it I learned that we can only step forward as women when we all step forward together, and that to do so we sometimes have to take a step back first.
Sophie Walker is a former Reuters journalist and leader of the Women's Equality Party.
Sally Nicholls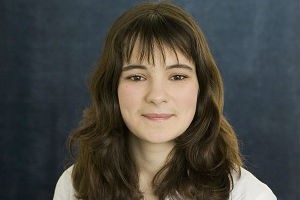 Sally Nicholls
Gaudy Night by Dorothy L. Sayers
In 1923, Dorothy L. Sayers published a light-hearted detective novel about aristocratic sleuth Lord Peter Wimsey, the bastard love-child of Sherlock Holmes, Bertie Wooster and Sexton Blake. In 1930, irritated by his increasing popularity, she decided to marry him off, and created mystery writer Harriet Vane to do the deed. And hit a flaw. Why on earth would spiky, independent, fiercely honest Harriet marry a buffoon like Peter, just because he saves her life? She wouldn't, and she didn't.
It took Sayers five more books to solve the problem, which she does gloriously in Gaudy Night. Ostensibly a mystery about an attempt to discredit an Oxford woman's college, it is in fact a meditation on independence, on equality in marriage and between the sexes, and on the difficulties of combining a career with love. Described as the first feminist detective novel, it is also one of the best books I've ever read on the absorption and frustration of the writing life, it drips with unresolved sexual tension, and it contains the most erotic description of a man reading ever penned. It transforms Peter into a complex, damaged human being, and treats romantic love with a respect rarely found in fiction.
A word of warning though; do read Strong Poison and Have His Carcase first. You won't regret it.
Sally Nicholls is a prize-winning British children's author, her latest novel is Things a Bright Girl Can Do.
Mary Beard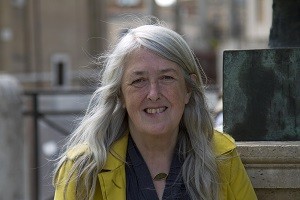 Mary Beard (c) Caterina Turroni
The Female Eunuch by Germaine Greer
Germaine Greer's
The Female Eunuch
is the top of my list. That is not so much for what it says (though that is important, too); it is more for how she says it, and her particular use of a woman's voice. It was life changing when I first read it because of the powerful, in-your-face straight talking. I hadn't realised that you could speak, let alone write, about gender politics or your own body like that without flinching. When I look back to the key books that broke my own silence and loosened my tongue (and yes I was once terribly tongue-tied),
The Eunuch
still holds pride of place.
[First published as part of
The Best Political Books by Women
, republished with acknowledgement to
The Guardian
]
Mary Beard is Professor of Classics at the University of Cambridge and Classics editor of the Times Literary Supplement. Her latest works include the contemporary feminist manifesto Women and Power and Civilisations, acompanying a new BBC series.

×
Download the Waterstones App
Would you like to proceed to the App store to download the Waterstones App?
Reserve online, pay on collection


Thank you for your reservation
Your order is now being processed and we have sent a confirmation email to you at
When will my order be ready to collect?
Following the initial email, you will be contacted by the shop to confirm that your item is available for collection.
Call us on or send us an email at
Unfortunately there has been a problem with your order
Please try again or alternatively you can contact your chosen shop on or send us an email at