We regret that due to the technical limitations of our site, we are unable to offer eBooks or Audio Downloads to customers outside of the UK.
For further details please read our eBooks help.
Blog
Winter is coming: a new look for George R.R. Martin's A Song of Ice and Fire
George R.R. Martin's A Song of Ice and Fire series - the books that inspired HBO's Game of Thrones - have a brand new look, as Senior Designer Richard Augustus explains...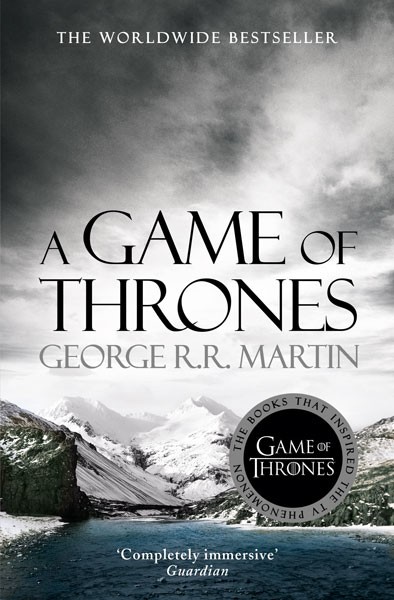 Our brief when we started working on a new look for A Song of Ice and Fire was to create covers that are beautiful, epic and would hint at the world George R. R. Martin has created. George's books cover so much - family, relationships, politics, war - and we wanted the new look to reflect this epic scale. A key part of the brief was that the books should also appeal to readers who may have heard of or seen Game of Thrones, the HBO show based on the series, but aren't familiar with the books yet.
With these things in mind, we decided to look at a photographic approach, starting with places like South Africa, Morocco and Ireland, where the TV has been shot, and then moving on to other settings that reflected George's amazing world, like huge glaciers and desert sands. Akin to a gritty travelogue of the series.
From start to finish, the covers took around four months to complete and it was very much a team effort, with four designers contributing to the final designs. We produced dozens of visuals before settling on the final covers - playing around with different shots, the scale of the images, looking at wide open landscapes or focusing down onto intriguing details. We then started to think specifically about how the type should work, how it might need to be adapted to work on eBook, and what the finishes would be on the physical edition.
In the end, we have produced a new look that we are all very proud of and it has been really satisfying to see people's reactions to the covers when they see them for the first time! They will be published alongside, rather than replacing, the existing iconic editions, so we're really looking forward to seeing them stand side by side - two stunning looks for this epic series from George R.R. Martin.
Richard Augustus, for Waterstones.com/blog
The new editions will be published on 27th March but can be pre-ordered below:
A Game of Thrones
A Clash of Kings
A Storm of Swords Part 1: Steel and Snow
A Storm of Swords Part 2: Blood and Gold
A Feast for Crows
A Dance With Dragons Part 1: Dreams And Dust
A Dance With Dragons Part 2: After The Feast
What do you think of the new jackets? Let us know below.