Blog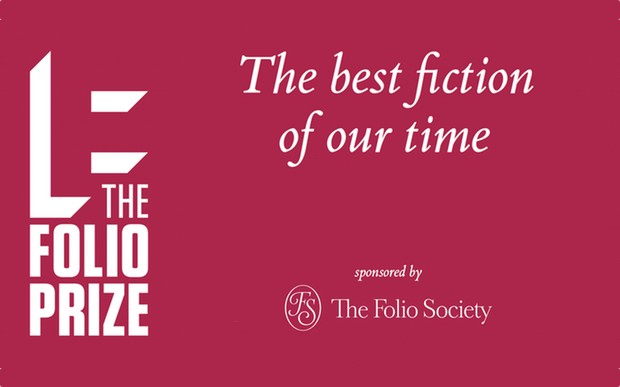 Akhil Sharma wins the 2015 Folio Prize for Fiction
Our congratulations to Akhil Sharma, winner of the 2015 Folio Prize.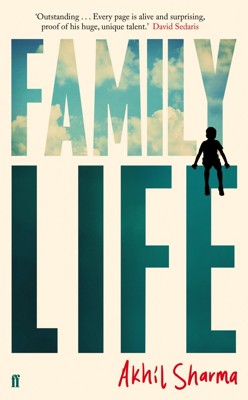 At a ceremony tonight in King's Cross, London, Akhil Sharma was named the winner of the second Folio Prize for Fiction for his novel, Family Life. Created last year, the Folio Prize aims to award the best in English-language fiction regardless of form or genre. As well as the prize, Sharma has also been awarded a cheque for £40,000.
Akhil Sharma's Family Life, about an emigrant family pursuing the American dream, took him over 13 years to complete. The novel is told through the experiences of Ajay, a young boy in a family who moves from Delhi to America. After a tragedy, the family starts to break apart leaving Ajay to navigate the customs of a strange country on his own.
It was described by William Fiennes, who chaired the judges, as "lucid, compassionate, quietly funny". Fiennes also said: "Family Life is a masterful novel of skilled complexity: about catastrophe and survival; attachment and independence; the tension between selfishness and responsibility".
The Folio Prize was founded last year by literary agent Andrew Kidd who said: "In this second year of the prize our five judges have again lived up to every expectation, selecting from a glorious shortlist a heartbreaking and funny novel whose astonishing power is achieved in constantly surprising ways."
The judging panel were drawn at random from members of the Folio Academy and consisted of journalist Rachel Cooke and the writers Mohsin Hamid, A.M. Homes and Deborah Levy. Sharma beat out seven others to the prize including established names such as Ali Smith and Colm Toibin. A full list of the shortlist, and extracts from each book, can be found below:
All My Puny Sorrows by Miriam Toews (extract)
Dept. of Speculation by Jenny Offill (extract)
Dust by Yvonne Adhiambo Owuor (extract)
Family Life by Akhil Sharma (extract)
How to be Both by Ali Smith (extract)
Nora Webster by Colm Toibin (extract)
Related books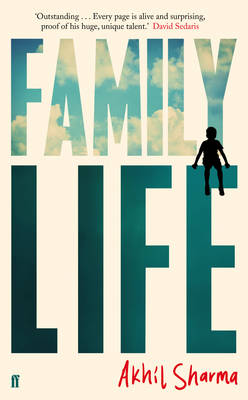 For eight-year-old Ajay Mishra and his older brother Birju, family life in Delhi in the late 1970s follows a comfortable, predictable routine: bathing on the roof, queuing for milk, playing day-long games of cricket in the street. Everything changes when their father finds a job in America, a land of carpets and elevators, swimsuits and hot water.