We regret that due to the technical limitations of our site, we are unable to offer eBooks or Audio Downloads to customers outside of the UK.
For further details please read our eBooks help.
Blog
Why publishers still matter
At a time when it has never been easier to self-publish, what is the value of a publisher? Are they redundant in this brave new world? Sam Jordison explains how conventional publishers, and particularly independents with distinct characters like his own Galley Beggar Press, are perhaps needed now more than ever.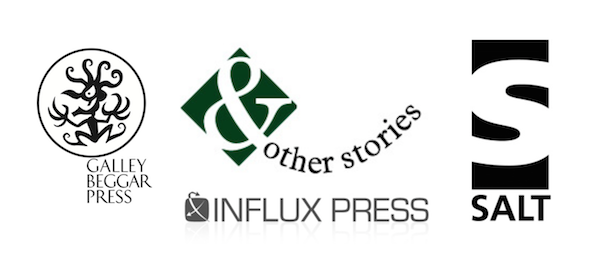 "As more authors hear about the possibilities self-pubbing offers, and read about success stories... what could possibly motivate them to ever sign another publishing deal? Publishers, once an essential part of the equation, are no longer needed to connect authors and readers. And, amazingly, they don't seem to understand this yet."
So says self-publishing champion Joe Konrath. And ouch! Ouch! It stings! Joe Konrath has a lot to say about what he terms "legacy publishing". None of it complimentary. But nearly all worth reading. Possibly before finishing this article you should head over to his website and fill your boots. He'll give you a great overview of the case against people like me - and possibly entertain you in the process.
While you're on his site, I'd also recommend having a scan of one of his books' opening chapters.  Draw your own conclusions about the quality control and editorial services offered by conventional publishers. I say "draw your own conclusions" because I am a publisher, and, as you can probably guess, my opinion is hopelessly biased.
It also probably won't surprise you to learn that I think publishers "understand" plenty and that we do have something to offer both writers and readers.
I get depressed when I read articles saying that authors should train themselves to be salespeople as well as writers. Should they really?
To readers, it's hopefully pretty obvious what a publisher can offer: a handsome, properly edited, properly proofread, properly typeset, and carefully chosen book. I stress that last bit especially. A good publishing brand should offer a seal of quality, and, if it's a brand you trust, a sense of personal interest.
As I say, I'm biased. But this is something I think that small presses can do particularly well. If you buy something from Influx Press, for instance, you know that you will get a high quality, probably quite cheeky and certainly entertaining book that will be firmly rooted in one interesting geographical location. If you buy something from And Other Stories, you know it will be clever, thought-provoking and thematically daring. Salt will give you a book that is entertaining - but which will also have allowed their author the freedom to take risks and have fun.
My own publisher Galley Beggar also aims to fulfil expectations about quality and about literary boldness. We also now have a reputation for taking risks - but if we can take risks, it's only because, like other small presses, we trust our readers. We are only able to put out books that others can't because we know that we have readers that are prepared to take a punt on us.
In short, a good part of our brand (the best part!), as it is with every small press, is actually directed by reader expectations.
So while self-publishers might reasonably argue that they can build up a direct relationship with readers, small presses offer authors something even better: a different and diverse readership that they don't have to build up for themselves. Since we are also able to get our books into physical shops, we can also hook them up with that beautiful and treasured thing, the casual browser. The person who picks up a book by chance and falls in love with the writing. The ideal, dream reader, in other words.
Already I'm getting ephemeral. Let me try to go down to earth, with some practicalities. Nowadays, it's easy to buy editorial services, and cover designers - but I would argue that those offered by a good publisher are different and, to be blunt, better. I don't want to criticise the work of people who offer professional manuscript assessments. Not least because, I'm one of those people. I find this kind of editorial work rewarding and I'm often delighted with the way a client will improve their work following my suggestions. But there are important differences between the work I do for clients and the work I do for authors. Ultimately, I'm paid by the client and can only push my advice so far. The relationship with authors I publish is naturally more robust.
Small presses can also offer all kinds of help with publicity. We generally tend to have more Twitter followers than the average punter. We have relationships with newspapers and reviewers. We are also prepared to put in legwork on behalf of our authors - and ideally allow them to get on with the job of being a writer, instead of having to also be a self-publicist. Of course, I love it when writers are able to make a good splash on Twitter and generate their own publicity. But I don't expect it. I get depressed, in fact, when I read articles saying that authors should train themselves to be salespeople as well as writers. Should they really? Some it suits. Some, quite rightly, just want to stay in their garret and get on with the job go putting words on the page. As a publisher, I'd hope I can support that.
Talking of supporting writers, the other thing that small presses can offer is passion. We commit to books and to writers. No indy publisher would put out something they don't like. We aren't bankers, or lawyers. We aren't here for power or gain. We're here for love. We love our books and we love our authors. And I hope that this show of faith can make a huge difference. I'd also hope that in an age when anyone and everyone can publish anything and everything, small presses are actually more needed than ever. We can help ensure that among the clamour of voices, good writers get the attention and the care that they deserve. We can help bring their writing to as many people as possible.
Sam Jordison, for Waterstones.com/blog