We regret that due to the technical limitations of our site, we are unable to offer eBooks or Audio Downloads to customers outside of the UK.
For further details please read our eBooks help.
Blog
What to do now that Sherlock's over for another fifteen years
Well, it's over. Again. For what will probably feel like another eighteen years. Why do they keep on doing this to us? Three episodes and then nothing. We need more. More. We can never be satisfied. If only there were some sort of books about Sherlock which could keep you busy until the series returns? Or, if there aren't any books about Sherlock Holmes, maybe there are similar books which can act as a brief fix to help us through these dark times? Ah, yes, hold on, found some…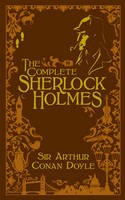 The Complete Sherlock Holmes by Sir Arthur Conan Doyle
Well, obviously. Although be warned, they might serve as a spoiler to future TV episodes...
Created by E.W. Horning, Sir Arthur Conan Doyles's brother-in-law, A.J. Raffles can be seen as a counterpoint to Sherlock Holmes and a charming, more likeable version of Robin Hood. Where Robin stole from the rich to give to the poor, Raffles steals from the rich to fund his own lavish lifestyle. Each story sees Raffles finding a rich person to rob and then going about it using his incredible skills and mind. He's also one of the best amateur Cricket bowlers in England. He's great, really.
The Murders in the Rue Morgue by Edgar Allan Poe
The original deductive detective. Without Edgar Allan Poe almost singlehandedly inventing the entire detective genre we probably wouldn't have Sherlock Holmes. Holmes and Watson even mention Dupin in the very first Holmes story, probably a case of the author getting the mention in before he's accused of plagiarism. Poe invented it all, the first-person perspective from a close friend of the brilliant and eccentric detective, the police acting as an idiotic foil, everything. And he did it in only three short stories. Take that, Conan Doyle.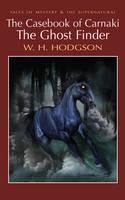 The Casebook of Carnacki the Ghost Finder by William Hope Hodgson
Detective stories with ghosts! Thomas Carnacki investigates haunted houses to find out what the damn hell is going on. A great mix of the rational and supernatural and Carnacki himself is a fascinating character. Giant ghostly human hands, invisible horses, daggers thrown from the dark, these stories have it all.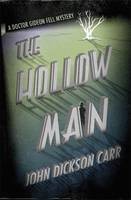 The Hollow Man by John Dickson Carr
John Dickson Carr's classic is largely recognised as the best locked room mystery ever written. Not only is the final reveal pretty brilliant but there's also a great passage in the middle of the book where the detective, Gideon Fell, delivers a lengthy lecture on the nature of locked room mystery stories. Read it, read it now.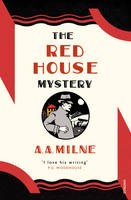 The Red House Mystery by A.A. Milne
Before Winnie-the-Pooh, A.A. Milne was an assistant editor for the humour publication, Punch. During this time he also wrote The Red House Mystery, one of the better examples of the Golden Age of Detective Fiction. The success of his children's books a few years later almost certainly contributed heavily to Milne never writing any more crime books. Damn you, Winnie-the-Pooh. Milne's first success was a fantastic parody of Sherlock Holmes with arguably the best punch-line of any short story I've ever read.