We regret that due to the technical limitations of our site, we are unable to offer eBooks or Audio Downloads to customers outside of the UK.
For further details please read our eBooks help.
Blog
We're going on a microadventure
The weekend's almost here, so why not do something a bit different? Alastair Humphreys explains just how easy it is to have your own microadventure.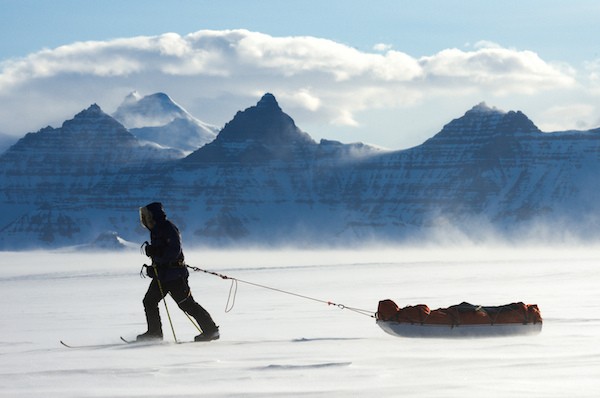 I've spent the last decade chasing big adventures around the world and writing about them. I've cycled round the world, rowed the Atlantic and various things like that...

But the most interest my adventures have generated are when I began going small; by walking round the M25 rather than walking across another desert.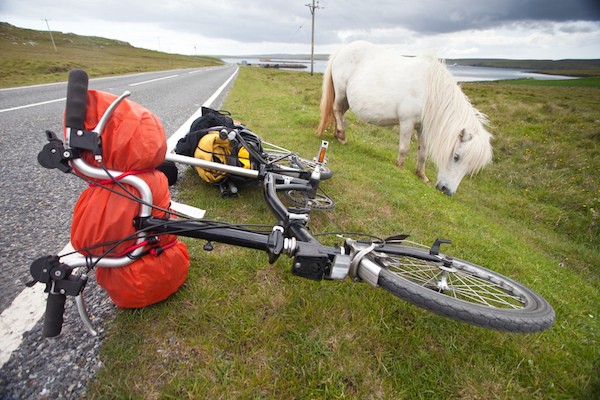 I wanted to show that you don't need to be an "Adventurer" to have adventures. I began trying to break down the barriers to entry that stop "normal people" from having the adventures they may dream of: a lack of time, lack of money, lack of expertise or living somewhere "not exciting" need not prevent you having an adventure. I started by trying to show that you can still undertake exciting journeys, even in little old Britain. For example, I travelled the length of the Shetland Isles by folding bike and folding boat.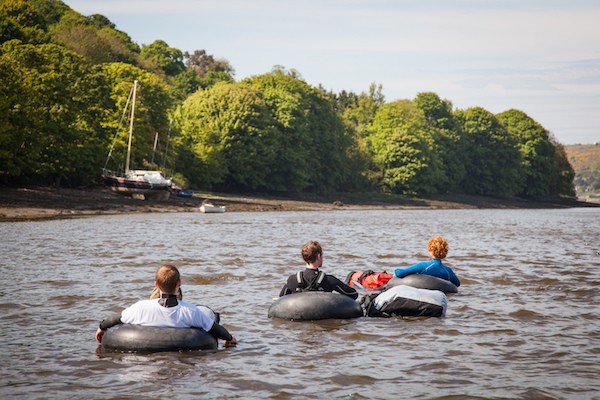 Sharing my stories on social media (using the hashtag #microadventure), I learned that although people enjoyed hearing of trips like this, a week away using lots of expensive outdoor kit was still not realistic for most busy people with "real lives". I shifted my focus to trips that were weekend-length but still had the element of a "journey with purpose" so important to big adventures (compare the lure of walking to the North Pole versus just walking around randomly out on the Arctic Ocean). These weekend microadventures included following a river from source to sea, walking from the highest point in your county to the lowest, and cycling between the birthplaces of your mother and father.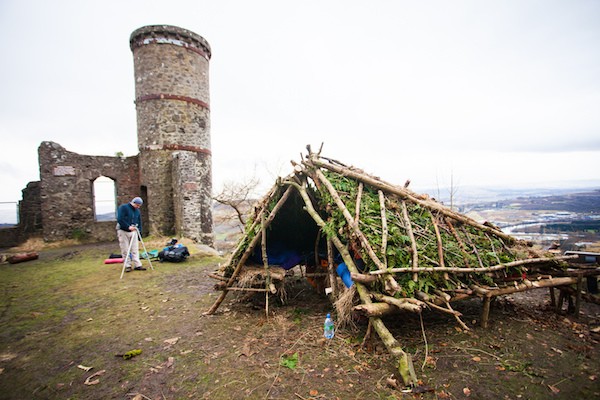 I wanted to show that you don't need to have lots of specialist gear to spend time in the outdoors, doing something new, and escaping from real life for a short while. Building this wild hut and sleeping in it was an incredibly satisfying experience.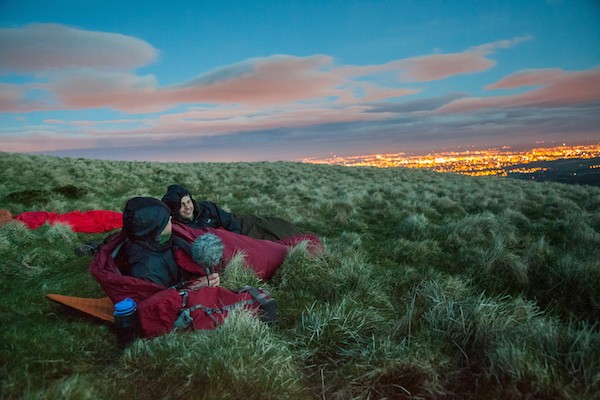 Adventure, or microadventure, should not be limited to weekends or holiday time. You can fit a microadventure into the working week. So many of us have a busy '9 to 5' career. But what about the '5 to 9' - those 16 hours of (admittedly theoretical) daily freedom? Microadventures are about focussing on the opportunities for adventure, rather than the constraints. Here's an idea: one sunny summer evening, after work, why not head out of town with a friend or two, climb a hill, and sleep under the stars? You can wake up to an amazing view and still get back to your desk by 9am the next morning. This is invigorating midweek adventure at its finest!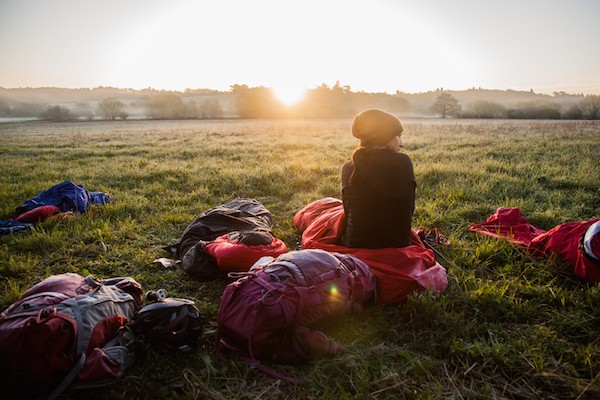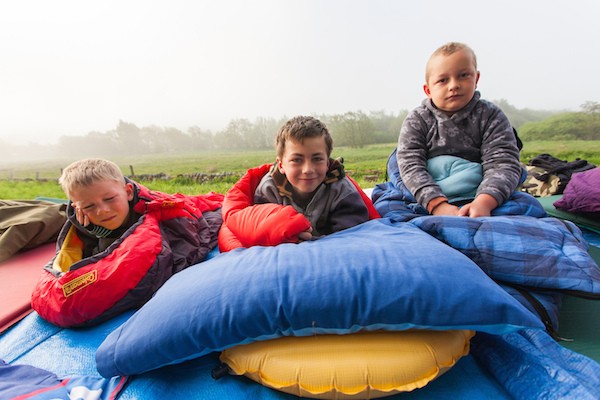 You don't need a lot of specialist equipment for microadventures - a sleeping bag and a cheap bivvy bag are really all that you need. This simplicity has been what helped the microadventure idea grow online: it doesn't require a lot of expense or hassle to give the idea a try.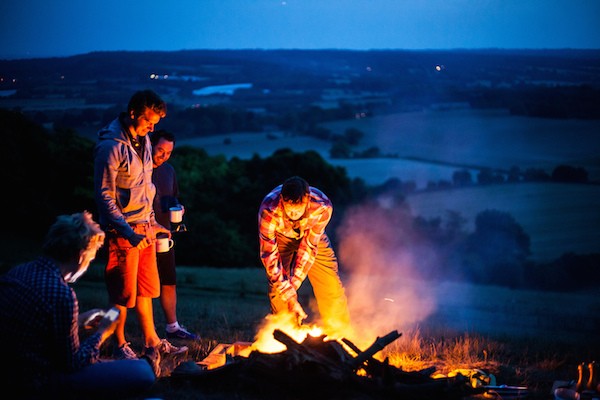 My book aims to give people ideas for microadventures to try wherever in the world they live: there are microadventures for commuters, a simple journey around your own home, a walk under a full moon, a river swim, and many more. There are microadventures on foot, on bike, up mountains, down rivers and across cities. And there are chapters to answer all the concerns and worries that people have before trying something like this for the first time. I will not consider this book a success if it sells loads of copies. I will consider it a success if people who read it actually go out and try one of the idea for themselves, and take the first tiny step towards squeezing adventure into their life. I urge anyone who does try a microadventure to share their pictures online to inspire other people, using the hashtag #microadventure.
Related books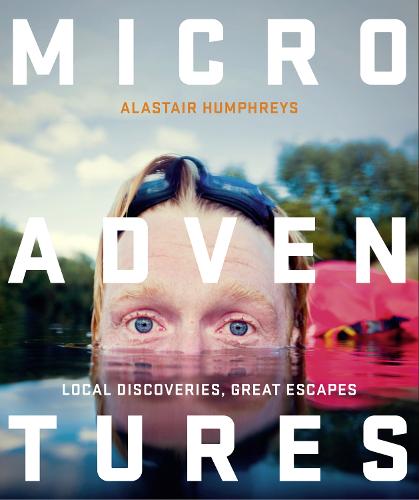 Refresh your life with a tiny little adventure that's close to home and easy on your pocket. Inspiration is abundant in this brilliant and beautifully-illustrated guide.