We regret that due to the technical limitations of our site, we are unable to offer eBooks or Audio Downloads to customers outside of the UK.
For further details please read our eBooks help.
Blog
We're football (book) crazy, we're football (book) mad...
The World Cup is here! So Waterstones Not-All-That Athletic have had a quick team talk and pulled together our top book picks to read between games - and after England inevitably go out in penalties. We've even got some fantastic downloadable activities for young football fanatics.
Latin lessons
Latin America is undoubtedly the spiritual home of the World Cup, from the spectacle of the '86 Mexican waves to that goal by Maradona, it's fair to say that some of the most iconic World Cup moments have come from the boot (or the hand, ahem), of a South American footballer. Golazo!, Jogo Bonito and Futebol Nation are fitting tributes to the teams who have made the tournament, one of the greatest shows on Earth.
The Brazilian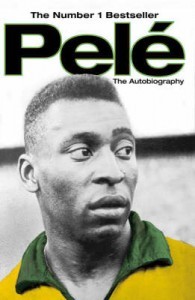 Whilst Brazil has spawned many a legendary footballer, none have become quite as synonymous with Brazilian football as Pelé. To this day he remains Brazil's all-time record scorer, with 77 goals in 92 appearances for Brazil. This bestselling autobiography follows Pele from his poverty stricken childhood in Sao Paulo to the pinnacle of his footballing career, the overhead volley of Escape to Victory.
The perfect companions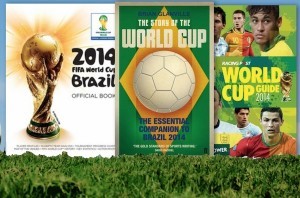 Just add a comfy sofa and some snacks and you have everything you need to see you through for the rest of June. If you like to keep things official, the 2014 FIFA World Cup Brazil: Official Book is the way to go - it's officially the only official book to be officially endorsed by FIFA. This means it's packed with exclusive photography and analysis that none of the other books have. Meanwhile Brian Glanville's The Story of the World Cup is proudly unofficial - which frees him up to deliver a scintillating narrative of the beautiful game's greatest tournament, warts and all. If you're looking to clean up at the bookies this year, there's even a guide for that, produced by none other than The Racing Post - though even with all their expertise the games are no doubt likely to be as unpredictable as ever.
Designs on a final victory?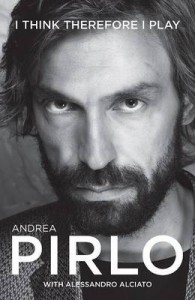 This summer marks the final international tournament for Italy's Andrea Pirlo, aka, l'architetto. His revelatory autobiography Andrea Pirlo: I Think Therefore I Play flew off the shelves when it was published in April this year, and for good reason as happy reader D.J. Smith can attest:
"…readers will find themselves in various, mind-blowing situations. What was it like to win a World Cup, or be winning 3-0 in the Champions League Final and lose? To be so talented that your junior teammates won't pass to you, jealous at your skill? Pirlo also comes across as a deep thinker, considering different aspects of his career, and life in general. Should players who test positive ever be allowed on to the pitch again? How best can racism in football be tackled? Can materialism and success with women ever compete with pulling on the blue shirt and playing for the Azzurri?... Andrea Pirlo can at times come across as being a little arrogant here, but he merely displays no false modesty. His autobiography is captivating, and his style is conversational and gripping. You could easily read this in a couple of sittings."
4+4+2=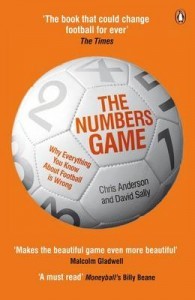 When you think about it football is really all about numbers... OK, it's actually about running after a ball and WINNING!!! But numbers do play an important part nonetheless. So before you alienate yourself from your family and camp out in front of the telly for the next 3 weeks, why not swot up on your knowledge of the beautiful game with our Non-Fiction book of the month for June - The Numbers Game. You can read an extract from the book here.
He is Zlatan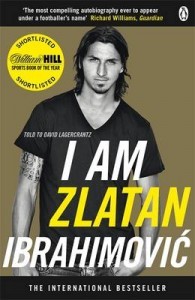 Whilst Zlatan Ibrahimović will not be gracing us with his presence on the pitch in Brazil, fear not, for he has written (well helped write) a book and it's great!
"The career of Ibrahimovic, so far, is a captivating autobiography from a man not lacking in confidence or controversy. It's an honest account of the managers he played under and the great teams he has represented, his medal count alone makes impressive reading. Overall a very enjoyable look into the life of a footballing superstar."
Reviewed by Ally at Waterstones Elgin
Fall in love with football again
There are a number of things the Germans do better than us, and football is definitely one. So if you're tired of distant owners and TV money distorting the English leagues then this could well be your antidote. At FC St. Pauli, the rampant commercialism found elsewhere in football, has been replaced by a passionate left-leaning fan-base, tied closely to their local Hamburg community and taking a stand against the racism, sexism and homophobia that frequently tarnishes the beautiful game elsewhere. Part-history, part-social commentary and part-travelogue, Pirates, Punks & Politics, will make you yearn for a UK equivalent, but until then it's German train timetables at the ready. Read more about the book here.
The price of admission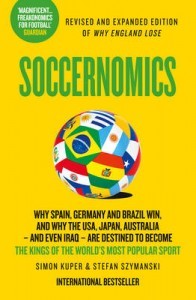 Do you want to know why England lose? That's one of the many questions answered when a sportswriter and economist get together to tackle the finer (and some less savoury) points of the game. Soccernomics proves that sophisticated data analysis can be applied to the beautiful game in an accessible and enlightening way.
Britain's Got Talent?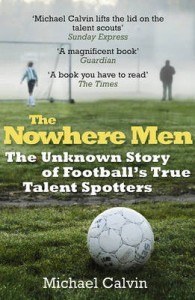 This year's winner of the prestigious Football Book of the Year award at the Times British Sports Awards, The Nowhere Men has now been named the overall winner . You can see all of the nominees, and a rather dashing picture of our sports book buyer here.
The whole truth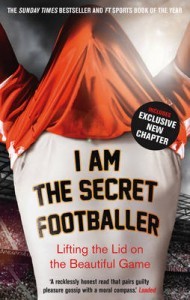 This is as frank as it gets. Players, Managers, fans, agents, the Media all come under the fearless scrutiny of the anonymous premier league player. You will never think of professional football the same way again. I Am the Secret Footballer is fantastic read.
The next generation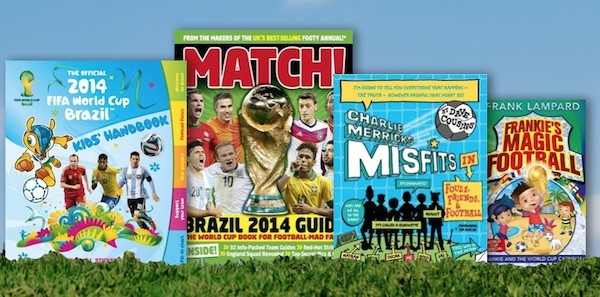 If there's a budding Beckham in your family, here's a few books to keep them entertained between matches. There's another official guidebook - The Official 2014 FIFA World Cup Brazil Kids' Handbook - which features amongst all the quizzes, games and stickering fun the introduction of Fuleco. "Who's that?" we hear you cry. Why, none other than the World Cup's armadillo mascot. Football magazine of choice Match! also have a World Cup 2014 guide out - with profiles of every team and maps of where each game is taking place. It's apparently "Almost as good as being there!" which is quite a promise.
If you'd like a flight of fancy, try Charlie Merrick's Misfits in Fouls, Friends and Football and follow Charlie and his team as they try to make it to the World Cup Finals. It's a terrifically fun read from Dave Cousins which any young football fan will love. For the even younger still, Frank Lampard (yes, that Frank Lampard) has written his own children's books. In them we follow the adventures of Frankie (surname not given), his gang of friends, his dog, Max, and his magic football. In the latest story, Frankie and the World Cup Carnival they find themselves in Brazil in search of the missing World Cup Trophy. We hope they find it by the time the tournament kicks off!
Charlie Merrick's bumper World Cup 2014 activity pack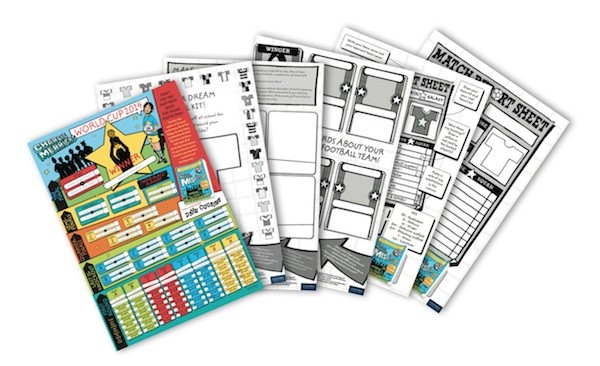 To celebrate the arrival of World Cup fever North Star Galaxy captain, Charlie Merrick, has sent us some great football freebies for you to print off and fill in, including a handy wall chart to fill in as you follow the action! Download it now