Blog
Voyages Strange and Most Magical
Our Children's Book of the Month is the wildy entertaining first instalment in Claire Fayers' Accidental Pirates trilogy, Voyage to Magical North.  In a special piece for Waterstones, Fayers writes on the art of live story-telling, her Welsh heritage and how she became a first-time author
I have always been a voracious reader but my first experience of live storytelling came while I was studying English at university. A friend - a Ukrainian physics student - invited a group of us to an evening's entertainment with The Company of Storytellers.
"What do they do?" we asked.
"They tell stories."
"What, out loud?"
I could read my own stories, thank you very much. The notion of sitting quietly and listening to one was quaint, a bit folksy, and something I hadn't done since I was about six years old.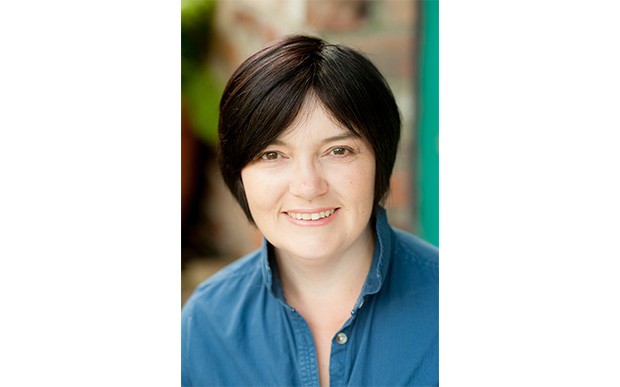 Image: Claire Fayers

Ukranian physics students, however, can be very persistent, and so, one evening in Canterbury, we found ourselves filing into a dimly-lit hall, surprised to find that we weren't the only people there, and that most of the audience were over the age of eighteen.
Three people sat down on stage. Two of them picked up drums, the third rang a little bell. We looked at one another and surreptitiously rolled our eyes.
And then, one of the storytellers set down his drum and started to speak.
The hall faded away. The shadows in the corners crept closer and we were in ancient Russia where straw dolls came to life and witches traversed the frozen forests with the aid of a giant pestle and mortar.
By the end of the evening I knew I wanted to tell stories.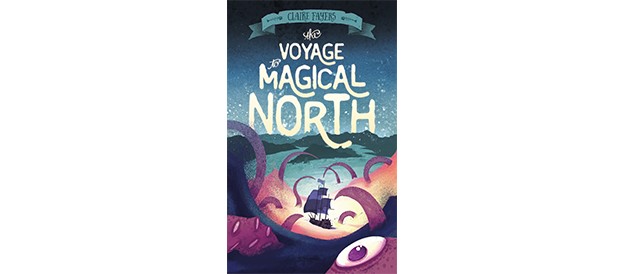 I have a distinct advantage living in Wales, which is not just the land of song but the land of legend. The mountains hide battling dragons, King Arthur and his men sleep beneath a hill, the lakes are home to maidens who will flee back into the water if touched by iron. Spend a night on Cadair Idris, so they say, and you will either go mad or become a poet. I have never tested that one personally, but just the sight of the mountain soaring skywards is enough to make you think of giants.
The thing that delights me most about these stories is how resilent, how adaptable they are. The story of Beddgelert - a faithful hound tragically killed by Llewelyn Prince of Wales - appears in India, Persia, Malaysia, France and Austria. The animal changes in each country, but the heart of the story remains: a loyal companion killed due to a misunderstanding and mourned ever after.
The best stories have the power to cross continents, to embrace all times and all places, because stories are about people and, although the surface details may change, they all have truth at their heart because the speak to us about our shared humanity.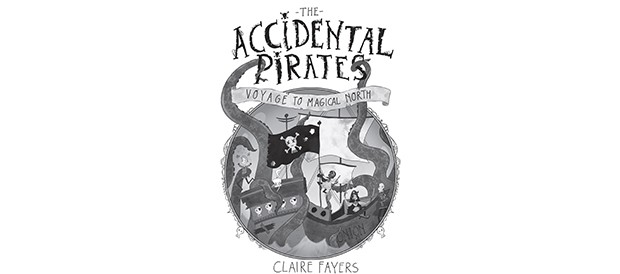 And then, along the way, we encounter characters who stand head and shoulders above all others - people who represent something in us so fully that stories cluster around them. The trickster, Anansi. The Welsh bard, Taliesin, who really lived but it's impossible to tell the man from the stories now. King Arthur who built a kingdom out of ideals and saw it fall.
When I began Voyage to Magical North, I had in mind a fun pirate adventure full of sea monsters, sword fights and magic. But along the way, my love of storytelling came flooding in, along with my fascination for how legends begin. Cassie O'Pia, captain of the pirate ship Onion is most definitely the kind of person who attracts stories. The stories around the Onion are a mixture of truth, half-truth, exaggeration and the things people would like to be true. They are stories of escape and adventure, of a world that is bigger and more magical than the one we see around us. Cassie O'Pia herself is Oddyseus, she is Sinbad, she is every girl who has ever wanted to go adventuring.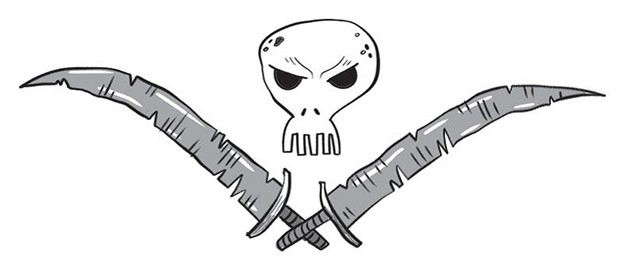 I'm lucky enough to live just up the road from one of the biggest storytelling festivals in the UK. Every other year, people from all over the world gather in a castle by the sea to share their stories. The festival is called, appropriately, Beyond the Borders. All I have to do is drive thirty minutes along the coast and I can run through the deserts of Africa, go fishing in the Arctic Circle or battle monsters in a thousand worlds that have only ever existed in people's imaginations.
We can't all get to festivals, but a book is a story waiting to happen. Open a book and you can end up anywhere. Books take you beyond borders, beyond yourself and your own experiences and into a thousand other worlds.
I wish you happy reading and many magical journeys.
×
Download the Waterstones App
Would you like to proceed to the App store to download the Waterstones App?
Reserve online, pay on collection


Thank you for your reservation
Your order is now being processed and we have sent a confirmation email to you at
When will my order be ready to collect?
Following the initial email, you will be contacted by the shop to confirm that your item is available for collection.
Call us on or send us an email at
Unfortunately there has been a problem with your order
Please try again or alternatively you can contact your chosen shop on or send us an email at