Blog
Video: Beetle Boy at the Printers
Watch author M. G. Leonard's rather hands-on experience at the printers, where they are printing her new children's novel Beetle Boy
Beetle Boy
is a the first in a trilogy of funny and informative books that star a little boy, Darkus Cuttle, and his intelligent beetle-friends.
Watch the author's sheer delight as she visits the printers and gets to see her book come into being:
Related books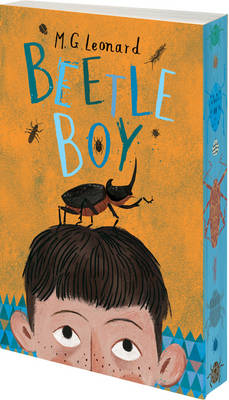 Darkus's dad has disappeared - but his new friend, a giant beetle called Baxter, is some consolation. Together, boy and beetle set out to solve the mystery of his father's disappearance. But Lucretia Cutter - a fashion designer with a penchant for beetle jewellery - is dead set against their success.