We regret that due to the technical limitations of our site, we are unable to offer eBooks or Audio Downloads to customers outside of the UK.
For further details please read our eBooks help.
Blog
Transgressive Heroines – really?
In the build up to their event at Waterstones Piccadilly, Helen Walsh, Zoe Pilger and Emma Jane Unsworth will each be sharing their thoughts on the new wave of "anti-heroines" appearing in literature. Helen Walsh, author of The Lemon Grove, kicks things off by wondering why nobody talks of "Lad Noir"?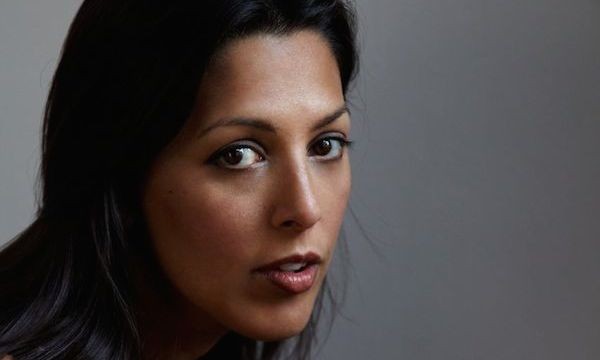 Publishing loves a brand new bag, and in recent times, "Chick Noir" and "Transgressive Femmes" have come to the fore. The term has been used to lump together a miscellany of books that have little in common, other than a) being written by women and b) featuring heroines whose antics might upset fans of Helen Fielding. Some of these Chick Noir tales undoubtedly pay homage to the conventional understanding of the term transgressive - Natalie Young's protagonist kills her husband and eats him; Gillian Flynn's almost dies trying to destroy hers.
Can you imagine Amis, Marquez and Welsh being united under the banner of "Lad Noir"?
But this bold new genre starts to lose its bite when extended to the heroines of Emma Jane Unsworth's Animals, Zoe Pilger's Eat My Heart Out - or any of my own novels, for that matter. In this context, the very notion of trangression starts to reek of sexism. The behaviour of Pilger's and Unsworth's (female) protagonists is no more transgressive than that of, say, John Self (Martin Amis' Money); Bruce Robertson (Irvine Welsh's Filth); or the priapic pensioner in Gabriel Garcia Marquez' Memories of My Melancholy Whores, who at the age of 90, decides to gift himself with the virginity of a teenage prostitute. Can you imagine Amis, Marquez and Welsh being united under the banner of "Lad Noir"? Could you conceive of them being interviewed on Radio 4 about their "transgressive male" protagonists? No. They would just be called protagonists – and rightly so. No, the different strokes syndrome says less about the inherent sexism of publishing than it does about our own prejudices as to what is seemly for men and women - even in the realms of fiction.
Smoking, wanking, boozing, fucking (especially underage girls - and boys, for that matter); snorting, scrapping, gobbing, fisting – any of the above is fair game for a male protagonist. Trangressive? Pah! But when you're a Lady, such behaviour becomes deviant, shocking and morally reprehensible. I know this, because I have plucked these three accusatory barbs at random, from reviews of my books online. Therefore, in the spirit of equality, I am reclaiming the term "Transgressive" - or perhaps merely liberating it from its gendered clutches. Here, for your readerly delectation, is my own brand new publishing phenomenon - Lad Noir. I have grouped together some of my favourite Transgressive Male characters from literature, all of whose antics are as gloriously deviant as they are shocking; please enjoy responsibly.
Henry Charles 'Hank' Chinaski (Factotum; Post Office; Ham on Rye; Women by Charles Bukowski)
The alcoholic, gambling, womanising, bar-fly companion of bums and whores was the self-mythologizing alter-ego of Charles Bukowski. Essential reading for fans of Chuck Palahniuk and Irvine Welsh.
Humbert Humbert (Lolita by Vladimir Nabokov)
Only a writer as masterful as Nabokov could pull off the impossible feat of rendering a child molester-cum-murderer as eloquent, charming, and caustically funny as Humbert Humbert.
Alexander Portnoy (Portnoy's Complaint by Philip Roth)
The lust ridden "cunt crazy" Jewish bachelor may best be remembered for fucking a raw liver, which his mother later serves for dinner. But behind the outrageous antics of Roth's most famous character is a profoundly deep analysis of sex, religion, identity and politics – and, ultimately, what it meant to be a good Jewish boy in the era of sexual liberation.
Billy McCartney (The Killing Pool by Kevin Sampson)
This melancholic, Americana-loving, needle-addicted drug cop makes Sherlock Holmes look like Mrs Marple.
Cornelius Washington (Iced by Ray Shell)
The crack-addicted antihero of Shell's immensely powerful debut is not for the faint hearted. Written as a stream-of-consciousness confessional, Cornelius Washington diarises his downfall from ambitious young black man to helpless slave to the pipe.
Iceberg Slim (Pimp by Iceberg Slim)
Iceberg Slim was the nom-de-pimp of Robert Beck, whose raw and uncompromising, semi-autobiographical urban tale of a pimp on the east side of Chicago still reads as fresh and ferocious as it must have done on publication in 1967.
Clyde Griffiths (An American Tragedy by Theodore Dreiser)
The son of itinerant evangelists, Clyde finds his chance for a better life in the form of a rich and beautiful debutante jeopardised when his lower-class girlfriend becomes pregnant. Terrified at being exposed and losing his chance of being embraced by the social elite, he's driven to an act of desperate violence.
Patrick Bateman (American Psycho by Bret Easton Ellis)
Slick, Manhattan yuppie businessman-cum-serial killer whose murders – or fantasies – include cannibalism and necrophilia. What's not to like?
Russell Conrad (The Philanderer by Stanley Kauffmann)
Happily married New Yorker and compulsive adulterer Russell Conrad works in PR. First published in 1952, this literary Bad Lad reads like the original Don Draper.
Related books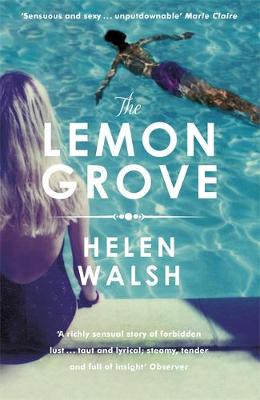 Sun. Desire. Obsession. An explosive, intelligent novel from the prize-winning author of Brass.