We regret that due to the technical limitations of our site, we are unable to offer eBooks or Audio Downloads to customers outside of the UK.
For further details please read our eBooks help.
Blog
Top 10 mean girls in literature
From Mrs. Danvers to Emma, Gill Hornby, author of our Waterstones Book Club book of the week The Hive, shares her top ten mean girls in literature...
The force of female friendship has always fascinated me: the way women are propelled towards one another, cling to each other, share every little detail of their lives. We bond. We can't help but bond. At first, we make friends and then those friends come together into a group and before we know where we are, we are a clique. But whenever there are women inside a clique, feeling happy and secure, there are more women out of it, feeling left out and resentful. And whenever a clique gets to a certain size, then a leader somehow emerges – the queen bee. And sometimes – not always, but sometimes – that queen, and her supporters, can turn mean.
A mean girl is not, really, one who hurts her lover. No. A mean girl is one who hurts her friends. The best ones in literature are not the creations of men, therefore. It is the women writers who really understand the grief we females can inflict upon each other and, of course, Jane Austen understood it best of all. So please forgive the inclusion of quite so many Austen characters in the list of mean girls in literature; but also, please appreciate that it could include so many more.
Caroline Bingley in Pride and Prejudice by Jane Austen
Miss Bingley: attractive, well-connected, wealthy, unmarried and in the neighborhood. What, in Jane Austen's world, is to like? But it is when she starts to belittle our beloved Elizabeth in public in order to win over Mr Darcy that she becomes the perfect villain.
Bertha Dorset in The House of Mirth by Edith Wharton
Mrs Bertha Dorset is another practitioner of the dark mean girl art of laying down her friendship in order to secure her own love interest. Poor Lily Bart is struggling to find herself a rich husband, and the ghastly Bertha has already got hers. But she still wants her lover on the side and is willing to risk Lily's reputation for her own selfish ends.
Nellie Olesen in Little House on the Prairie by Laura Ingalls Wilder
Nice girls, as we know, will always have their fair share of struggles and misfortunes and they will always know a nastier girl who never seems to suffer at all. Nellie Olsen has everything that Laura and Mary do not – a bit of money, a better wardrobe, an indulgent mother and a slightly too long leash.
Mrs. John Dashwood in Sense and Sensibility by Jane Austen
Time to slot in another Austen. The mean girls in our lives are only really powerful if we can't escape them: if they live in our community, work in our office, go to our school. And the worst of all possible worlds is if they marry into our family. Elinor and Marianne Dashwood have enough on their plate, with their dead father and their poor mother and their shabby cottage. And it is all made that bit worse by Fanny, their truly terrible sister-in-law, who tries to do them out of everything from their china, through their inheritance to their potential husbands. She is a highly respectable, polite and well-bred monster.
Mrs. Danvers in Rebecca by Daphne Du Maurier
This novel is interesting, because of course it is Rebecca, the first Mrs de Winter, who is the mean girl. Indeed, one could even argue that she is the ultimate mean girl. But as she is a dead mean girl right from the start of the story, you would think her powers would be spent. Ah, no. For in Mrs Danvers, the sinister housekeeper who is out to destroy the second Mrs de Winter, du Maurier created the perfect mean girl's apprentice, the lieutenant who is determined to fulfill the wishes of her mistress, and bring down our heroine in the process.
Sils in Who Will Run the Frog Hospital? by Lorrie Moore
Berie is a skinny, teenage misfit working in an Adirondack theme park, who falls in with the girl who plays Cinderella – the good-looking, much more sophisticated Sils. Lorrie Moore understands not only the power that one girl can have over another, but also how the aftershocks of these teenage traumas can ripple on through the years.
Emma in Emma by Jane Austen
And another. . . With Emma, Austen took the characteristics of a Miss Bingley – wealth, beauty, connections – to create a heroine whom 'nobody will much like'. She lets Emma do all those mean girl things – gossiping, belittling, meddling in the lives of others – and then, of course, gives the reader the perfect satisfaction of seeing this charming monster redeemed.
Cordelia in Cat's Eye by Margaret Atwood
Young Elaine Risley's tight social group is completely altered when the intimidating Cordelia joins them. From then on, it is three against one as Cordelia orchestrates a terrifying sequence of psychological intimidation – always, of course, from the unassailable position of being her very close friend.
Sarah Reed in Jane Eyre by Charlotte Bronte
Mrs. Reed is neither Jane's friend nor her contemporary; she is her aunt by marriage, who finds herself having to adopt Jane against her own wishes. But she is undeniably mean, quite savagely spiteful, in spite or perhaps because of Jane's acute vulnerability. Tormenting the less-entitled of one's own gender? Yup, that counts. She's in.
Lady Catherine de Bourgh in Pride and Prejudice by Jane Austen
Lady Catherine is a perfect one to end with, for she shows so admirably that even in late old age, wrinkled and in a bath chair, a mean girl will never give up. In her uninhibited old age – 'My character has ever been celebrated for its sincerity and frankness' – her ladyship will say anything to and about our dearest Lizzie Bennett in her attempt to come between our heroine and her ever-after happiness.
Related books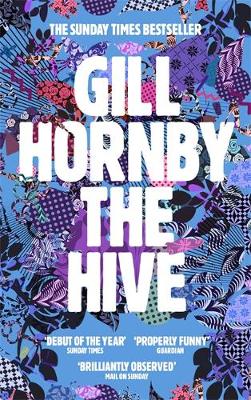 Welcome to St Ambrose Primary School. A world of friendships, fights and feuding. And that's just the mothers...