Blog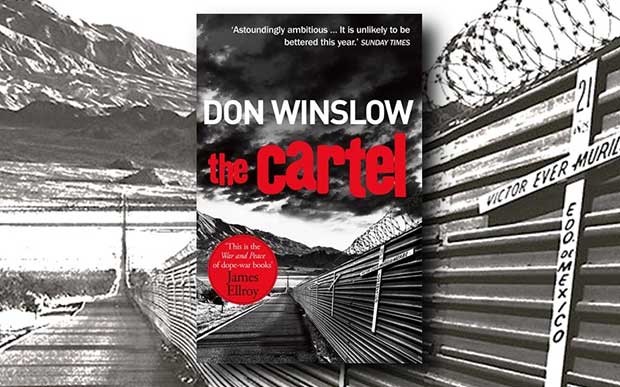 Thriller of the Month: The Cartel
Winslow's complex epic The Cartel has been described as the 'War and Peace of dope-war books'.
It's easy to think of crime as a genre limited to a few literary devices – the hard-boiled investigator, the legal thriller, the procedural and so on. Sporadically however, some novels become far more than that, stepping over lazy definitions and becoming really great works of fiction in their own right. James Elroy's American Tabloid is one such book, a novel fizzing with interconnections and a true sense of place and history; American Tabloid is less a crime novel than a masters in American studies by stealth.
It's no coincidence then that it's Ellroy's praise that adorns The Cartel, Don Winslow's stand-alone sequel to 2005's The Power of the Dog. Clocking in at a robust six-hundred pages, this novel – described by Ellroy as the 'War and Peace of dope-war books' – is an extraordinarily complex epic, fuelled by a righteous sense of justice.
The Power of the Dog established the all-encompassing duel between DEA agent Art Keller and drugs kingpin Adan Barrera, the head of the brutal cartel El Federación. Winslow's angle – aside from the sheer, relentless horror of it all – was the uncomfortable truths of the 'war on drugs', the programme formally declared by Richard Nixon in 1971. The apparent complicities of both the Mexican and United States governments – made all the more unnerving by the depths of Winslow's research – continue to underpin the events of The Cartel; although now behind bars, Barrera's activities remain effectively unchecked and Keller's rage still seethes.
Written with 'hallucinatory intensity', as the New York Times had it, Winslow's book brings the tragic terror of drug supply bang up to date, positioning Barrera's slaughter to retain power of the cartels against an ensemble cast of characters who, more often than not, are just trying to survive. Entirely penned in the present-tense, Winslow breathlessly invokes a state of overwhelming chaos where the fragile notion of what is 'right' threatens to be completely absorbed by the darkness.
Although pitched by The Rolling Stone as 'A Game of Thrones of the Mexican drug wars', The Cartel is far more than that, never straying more than a hairsbreadth from reality. 'Don Winslow is one of the most durable and important voices in American crime fiction. His examinations of character and corruption turn the narco wars into a relentless, bloody opera.' – Nic Pizzolatto, creator and writer of HBO's True Detective
Related books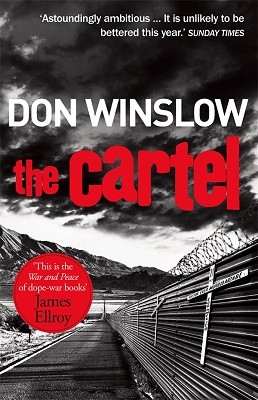 "Masterfully organised and teeming with memorable characters, it is unlikely to be bettered this year" - The Sunday Times