We regret that due to the technical limitations of our site, we are unable to offer eBooks or Audio Downloads to customers outside of the UK.
For further details please read our eBooks help.
Blog
The Year Ahead: Lucy Hounsom
Lucy Hounsom looks back at the resolution she made this time last year - to become a published author - and ahead to what 2014 may hold for her début novel Starborn...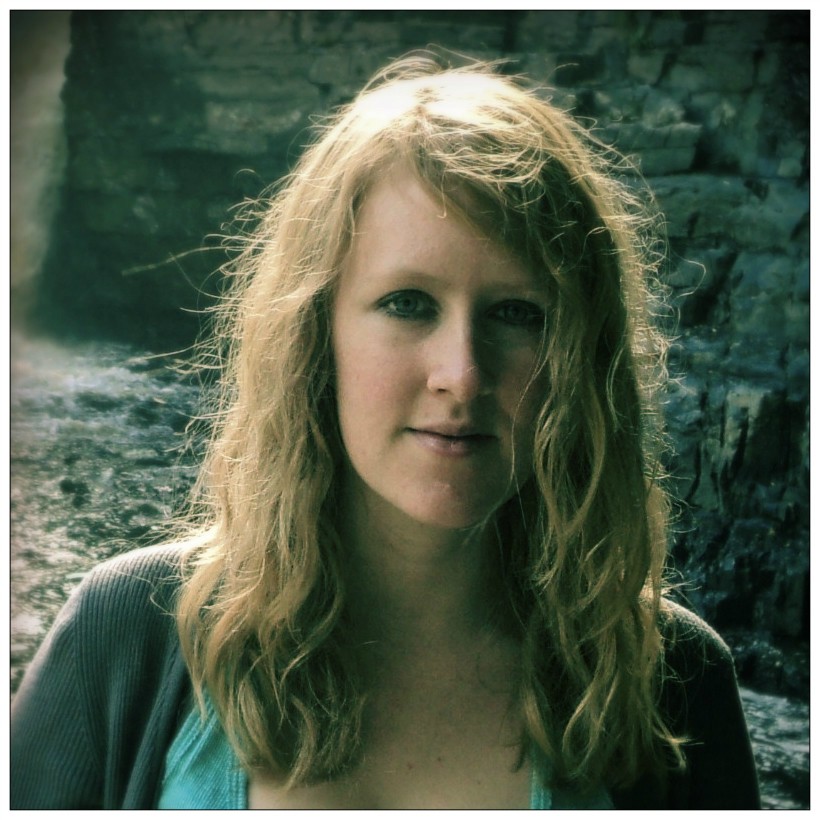 Well here we are once again at January, cold month of holiday comedown and rash resolutions. I remember the one I made last year: 2013 will be different, I told myself. I was determined to make it the year I achieved an ambition that has sometimes felt ephemeral and hopelessly far off: that of becoming a published author.
Any aspiring writer – and there are thousands of us – will be familiar with the long hard climb to getting published. I am talking about traditional publishing, rather than self-publishing, a road that has its own, numerous potholes. It's a lonely road too, unless you're prepared to follow a whole lot of other, equally unknown writers on Twitter, who trade Amazon reviews and post articles offering advice on how to navigate the seas of self-promotion.
If I wore a hat, I'd take it off to writers who choose that road and work hard to make it theirs. My heart, however, wasn't in it. Yes, I made a website, Facebook page, upped my Twitter presence and learned how to use Amazon KDP. But none of these really got me closer to the dream I'd had since the age of 15 – that of seeing my novel on a bookshop shelf.
Even now, I write this with a clinging air of disbelief. After a year and a half of playing the great game – polishing your manuscript, preparing your pitch, submitting to agents – it's hard to accept that you've reached the goal. Perhaps it's the tough skin you've grown to deal with those rejections. Or the despair that seizes you every time you walk into a bookshop and come face to face with the elusive success you struggle for. People say writing is a lonely pursuit and it's true, but more so for the countless authors who write in obscurity. They persevere because telling stories is who they are, and we cannot be other than ourselves.
For those that are curious, my own tale went something like this:
In August 2013, after several months of 'positive', but frustrating rejections, I received an effusive email from my current agent. She told me how much she liked my writing, and invited me to meet her in London. My initial, stunned reaction was it's a scam; someone is toying with me, which either says something rather nasty about society, or paints me as paranoid. I suspect the latter. Of course it wasn't a hoax, but rather the start of a process that made 2013 the best year ever.
I met my agent, who is just brilliant, made a few adjustments to the manuscript under her guidance, and – exactly a month later – watched as she sent my book winging into editors' inboxes. That part was especially surreal, as I follow quite a few of them on Twitter. I couldn't quite believe it when Pan Macmillan's fantasy imprint, Tor, made an offer. I'd spent a good deal of my teenage years lost in their novels, and I felt that my own story had found the perfect home. They gave me such a warm welcome too, like becoming part of an extended family. I owe heartfelt thanks to my new editor for taking a chance on an unknown author. Her belief in the story and her vision for what it could become has changed the course of my career as a writer.
It is an inevitable result of modern civilisation that individuals or small groups of people have the power to alter the destiny of others. I hope you'll excuse the melodrama when I say that traditional publishing seems a bit like that, especially in an age crowded with amateur writers. But such seesaws of influence abound in society; they are in fact what many stories teeter upon. The future holds plenty of new challenges for me, and I am incredibly privileged to be in a position to meet them.
The Waterstones Blog has kindly given me this space from which to talk to the world. Over the coming months, I hope I can use it not only to introduce myself, but to share ideas and observations, provoke debate and, above all, promote the intellectual and emotional joys of writing and reading.
You see, I am also a bookseller. I work for Waterstones, mainly in account sales, which supplies books to all kinds of institutions, but also on the shop floor where I get to peddle the wares I love to customers in person. (Don't encourage me to talk about fantasy, unless you have hours to spare). Along with the opportunity to work on events – author talks, signings, literary festivals – it really is an ideal job for an aspiring writer.
Reading and writing celebrate words, the artistry of language and its ability to transport us to another time and place. Whether we create or consume them, words provide both the medium and the space where our inner and outer worlds combine into meaning. More than just a record of my own journey to publication, I hope to use this column to explore the fundamental elements of writing and how they affect a reader's experience. As I write fantasy – a genre recently thrown into the limelight by big-budget adaptations of Tolkien and George R. R. Martin's Game of Thrones – I'll also discuss world building, magic systems and the all-important characterisation of the hero.
Right from the outset, 2014 will be a busy year, as I hand in the final draft of Starborn, begin work on its sequel and watch all the wonderful paraphernalia of book publishing unfold. Becoming a part of it has made each late and lonely hour worthwhile, and is the best reward any writer could receive. My publishing date might be a way off yet, but I'm glad of the time. I have lots to learn about the industry, an adventure I suspect will prove just as epic as the one I am penning here at my desk.
Happy New Year, everyone.
Lucy Hounsom, for Waterstones.com/blog
As Lucy says, look out for more from her over the course of 2014.