Navigation
Search
Books

Dinosaurs Love Underpands

Claire Freedman, Ben Cort

Deep Sea Monsters

Igloo

Dinosaurs Love Underpands

Claire Freedman, Ben Cort

Deep Sea Monsters

Igloo
We regret that due to the technical limitations of our site, we are unable to offer eBooks or Audio Downloads to customers outside of the UK.
For further details please read our eBooks help.
Blog
The writer's year: January, Rachel Joyce
In this new series, our favourite authors reflect on the month ahead - starting with Rachel Joyce, author of The Unlikely Pilgrimage of Harold Fry...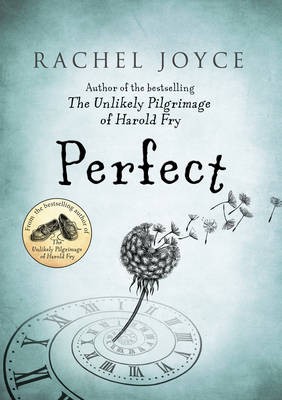 "Harold believed his journey was truly beginning. He had thought it started the moment he decided to walk to Berwick, but he saw now that he had been naïve. Beginnings could happen more than once, or in different ways."
These are lines from my first novel, The Unlikely Pilgrimage of Harold Fry, which was published in my fiftieth year, and just goes to prove that new beginnings are not simply for the young and neither do they happen once.
The thing about beginnings is that they don't always come when you think they are going
to come, and neither do they come in the way that you expect. You might resolve to change, and discover that what you are doing is simply a version of the thing you were doing before. You might decide you have had enough of change, only to discover yourself picking up a pen or booking a trip or talking to a stranger – who knows? – something that will, in a moment, lift you completely out of what you know. Harold Fry makes a fresh start at the age of sixty-five, when he thinks he is off to post a letter. That is what I like about beginnings. They are, by their very nature, both new and unknown. They take us by surprise.
Writing a novel at forty-nine was a new beginning for me, but it was also the tying up of an old thread. I had always wanted to write a book, even when I was small. In the time between, I had been a young woman, a mother, an actress, a writer of radio drama – not to mention a terrible waitress in a wine bar, a door-to-door sales girl for one morning, and an assistant in a souvenir shop. The day I got my publishing deal, I thought of a day when I was fourteen. I had secretly sent a children's story to a publisher under a pseudonym. (I don't know why I opted for a pseudonym. Maybe I believed it would make me more exotic and increase my chances of success. I was wrong on both counts.) So the grown-up me thought of the teenager me tearing open that rejection letter, and it was a quiet moment of very private but profound triumph. It was like taking myself by the hand and recognizing that, even though that beginning couldn't happen for me when I was fourteen, I'd waited and waited and kept trying – and finally, finally it came.
So even as I write this, I know that beginnings come out of endings. That you cannot have one without moving from the other, or at least setting them side by side. Maybe a beginning is really an acknowledgement that we keep moving and changing. That we have to say goodbye to one thing and partly close the door, in order to open another.
For all these reasons, January 1st is my favourite day of the year. I end the final pages of my new novel, Perfect, with a frosted New Year's morning, and I see it as a time of great hope. There is a young moon, so fragile it seems to be made of cloud. The land is silvery blue, the first of the catkins are already dangling from the black network of branches like pale threads. The year is starting all over again.
So Happy New Year to you. And Happy Beginnings.
Rachel Joyce, for Waterstones.com/blog
You can Reserve & Collect Rachel Joyce's latest novel, Perfect,  from your local Waterstones bookshop (http://bit.ly/19VRI2i), buy it online at Waterstones.com (http://bit.ly/19VRFn6) or download it in ePub format (http://bit.ly/19VRJ6r)