We regret that due to the technical limitations of our site, we are unable to offer eBooks or Audio Downloads to customers outside of the UK.
For further details please read our eBooks help.
Blog
The writer's year: February, Kate Mosse
Acclaimed author Kate Mosse celebrates National Story Telling Week (1st-8th February) with some tips for would-be writers...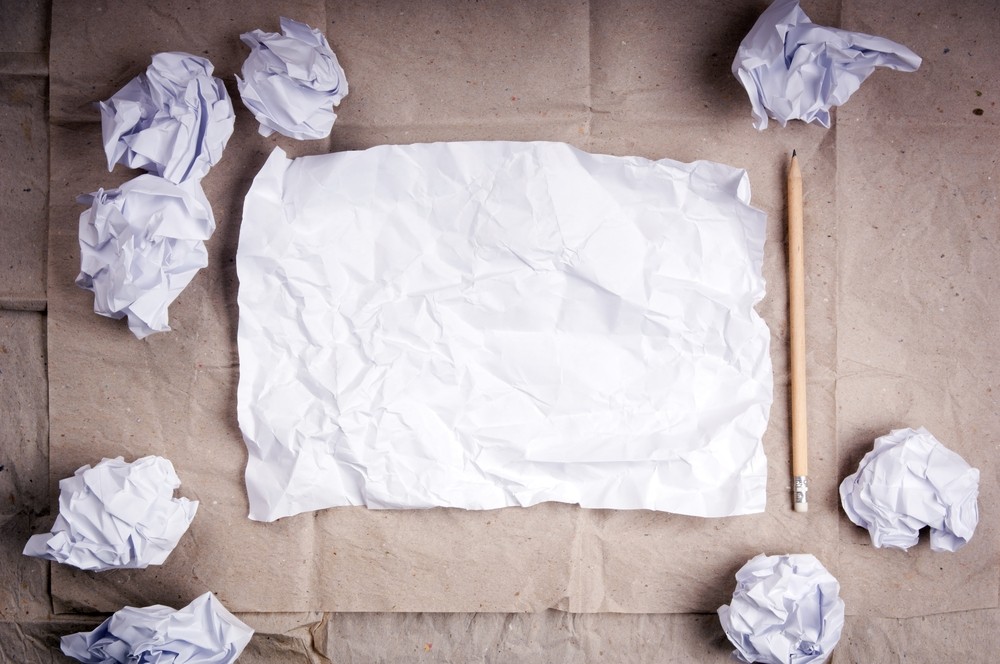 Close your eyes and picture this: pale hands hovering over a keyboard or a pen moving - scratch, scratch – over paper. Picture this: a slant of light on a winter's afternoon falling across a wooden desk or an orange sun sinking down to earth outside a café in France with a notebook on your knee. Or this: the claimed corner of a kitchen table, papered with notes and storylines, character pen sketches and time lines.
Picture this: you, writing.
Any of these images – or none – might be what you think about when you imagine writing your first novel, short story, play, a poem or a biography. The romance of how an author works, how a book comes into being, fascinates. We are all seduced by the idea of the physical landscape within which a piece of work takes shape. We all look for clues, inspiration, to help us on our way.
The bad news – the good news too, actually – is that there's no trick. No short cut. Imagination and ideas matter, of course they do, but without hard work and the determination to sit down and actually do it, there'll be no book. It's about sitting down day after day after day and putting your thoughts down on paper, working to bring your characters to life, struggling to tell the story you want to tell. One sentence after another, the sentences building paragraphs, the paragraphs forming chapters, until the book is written. There's no special pen or beautiful typewriter or elixir brew that will make any difference to the process without a resolve to see it through.
So, a few thoughts:
• Write every day: five minutes is better than no minutes, even if it's simply scribbling down a description of a twist of white steam when you're waiting for the kettle to boil. Building writing into your everyday routine – rather than allowing it to become something exceptional – will achieve two things: first, it will vanquish fear of the blank screen, the blank page. You'll become accustomed to the company of words, so each becomes less freighted with significance. Second, it means when finally you do have enough unbroken time to embark on that novel you've always wanted to write, you'll be ready. Like an athlete warming up before a marathon or a pianist doing her scales before attempting Beethoven's "Emperor" Concerto, you'll be fit for purpose.
• You can't be a writer worth the candle unless you are a good reader, so devour everything and anything. Often we learn more from books we don't like than from those we do. So, learn to read as a writer, paying attention to why a description seems true or false. Try to work out why something is or isn't working, ask yourself what you'd do differently.
• Words rarely come out perfectly first time around, so don't be disappointed if your first draft isn't faultless. Have the courage to rewrite, slash and edit and ruthlessly cut, press delete or reach for the rubber. This is the essence of writing, trial and error.
• When your book is finished, be proud. Proud of what you've achieved, proud that you did it. There will always be someone whose work you admire more – there's always someone taller or faster or richer or cleverer too – but there is no one else who could have written your book. It is, for all its perceived faults, uniquely your work and that's a cause for celebration.
Remember the words of the great – late – Samuel Beckett: "Try again. Fail again. Fail better." There's no better description of the wonderful, messy, satisfying business of writing than this!
Kate Mosse, for Waterstones.com/blog
Looking for inspiration? Discover books by Kate Mosse 
Find out more about National Storytelling Week