Blog
Always Meet Your Heroes
Here at Waterstones, we love to bring authors and readers together because we know there's nothing quite like meeting your literary heroes in person. To prove that, in advance of the exclusive Women's Prize for Fiction Shortlist Readings event onTuesday 5 May, we've asked the six shortlisted authors to share their own memorable and life-changing experiences of meeting an author in the flesh.
Meena Kandasamy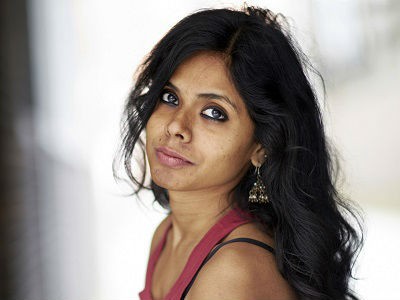 It feels strange to be writing this down. The first authors I met in real life was around the time I was ten or eleven, I was still in middle school. Chennai/Tamil Nadu used to be a very political place in the late 1980s, 1990s because of the Tamil liberation struggle in Sri Lanka and my father as a Tamil scholar was very enthusiastic and committed to Tamil nationalism. We used to go to loads and loads of public meetings and Tamil authors/writers/poets would be there, marching, speaking, chanting, one among the hundreds, thousands of people. And my parents would take us, not even teenagers yet, to these writers and introduce us, and we (my little sister and I) would be so painfully shy and at the same time, filled with so much wonder. I met poets who were in exile, writers and journalists who had fled the shores of Sri Lanka to begin a safer life here and it was always momentous, almost life-altering. Our own lives were safe and sheltered, and to think that people were putting themselves in front of death because they believed in their freedom, in their words, all that was overwhelming.
Kamila Shamsie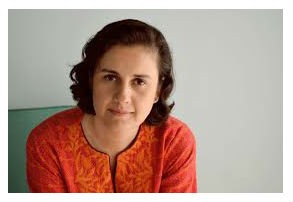 I was an undergraduate in America when Grace Paley came to do a reading at my university. Had I read any of her work before I that evening? I don't think so. I couldn't tell you what she read or anything she said. But I remember how it felt to be in the presence of this most unassuming of women, who I would have walked past in the street without looking at twice, and who I would probably have dismissed as someone's nice old grandmother if you'd pointed her out to me. She was astonishing - funny and brilliant and wise and unlike anyone else. Afterwards she stayed behind to talk to the handful of students who lingered (I think we did it hoping to take the leftover hors d'oeuvres from the middle eastern restaurant back to our dorm rooms rather than in any expectation of conversation with someone who was, it had become abundantly clear, one of the most exceptional human beings we had ever encountered.) She seemed genuinely interested in us, which I really couldn't fathom. I can't point to anything specific that changed in me as a result of that encounter - but earlier this year I was back on that campus, in the room where Grace Paley turned her attention on my 19 year old self and I was too tongue tied to say anything in response, and 25 years later I still felt a glow, just knowing I had stood there with her, listening, knowing if I spoke I would be listened to in turn.
Jessie Greengrass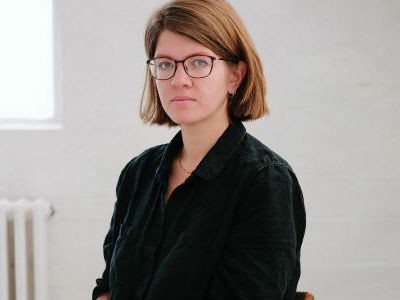 One of the things I enjoy the most about publicizing a book is the chance to meet other writers. In general writing is a pretty solitary business, and a long one, so it can feel relentless, and a bit lonely, too, when you're in the middle of it: years, possibly, off plugging away at the same idea and not really knowing if it'll be any good when you're done. Finding the wherewithal to get on with it every day is probably the most difficult part, but I have never failed to leave an event feeling enthused, as though I have remembered what the goal is, and have something to live up to. It can be anyone or anything - I took my daughter to see the children's author Chris Haughton a year or so ago and came out of the event more enthusiastic about my own work than I had in months. I think it's just feeling like you have a bit of a connection to something outside your own room - that there are other people trying to do the same thing you are, and that if you work hard at it and do a good job then you might be able to find your place outside.
Imogen Hermes Gowar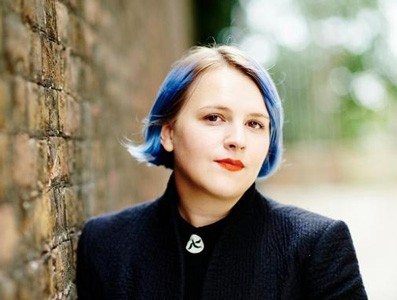 I interviewed Eleanor Catton in a very informal Q&A back when I was doing my MA, and I was bowled over by her. A woman so close in age to me, who was so cerebral and focused and stringent in her practice, and was producing such extraordinary literature. At the official talk she did later, I noticed some members of the audience were ready to dismiss her - they were looking for a trick to her cleverness, or to expose a lack of substance. I hadn't seen them respond that way to established, older male authors. I really don't mean this to be a negative anecdote: what I saw was that as a younger woman author you need a core of steel and an absolute conviction in what you write. You must take yourself seriously, because you cannot count on anyone else to do so. It put a fire in me to be the best I could be, and never cut corners: I knew if I worked as hard as Eleanor Catton did, I wouldn't care what other people decided about my work.
Elif Batuman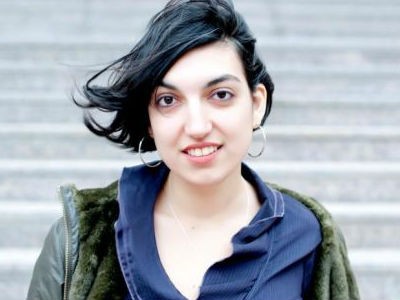 In 2013, at the Cuirt Festival in Galway, I had the good fortune to meet
Sheila Heti
, who was on tour with her novel
How Should a Person Be
. I was living in Istanbul at that time, trying to write a book that was halfway between fiction and nonfiction. I had been feeling overwhelmed by questions about how to write about real experiences and real people, and it was such a gift to get to talk about these things with Sheila, who, however, almost immediately tripped on a historic cobblestone, so we ended up spending the evening at an emergency room instead of on a tour of literary Galway, though of course the emergency room with Sheila Heti was also a form of literary Galway. I believe she had fractured her elbow. We still didn't have time to finish our conversation and in the end I invited her to visit me in Istanbul. One of the subjects we talked about was her new writing project, related to the decision to have children, and I am very honored that a tiny part of our conversation appears in her amazing new book,
Motherhood
.
Jesmyn Ward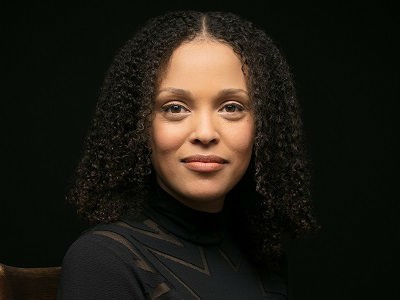 I had occasion to meet
Nikky Finney
at an award ceremony in New York in 2011. Her work inspires me; she gave a speech that night that inspired everyone in the room. And she shared some personal advice with me that helped me stay on course as a writer. I'll forever be grateful to her for that.
Join us as we celebrate the Women's Prize for Fiction 2018. Waterstones Presents the Shortlist Readings event on Tuesday 5 May 2018.
×
Download the Waterstones App
Would you like to proceed to the App store to download the Waterstones App?
Reserve online, pay on collection


Thank you for your reservation
Your order is now being processed and we have sent a confirmation email to you at
When will my order be ready to collect?
Following the initial email, you will be contacted by the shop to confirm that your item is available for collection.
Call us on or send us an email at
Unfortunately there has been a problem with your order
Please try again or alternatively you can contact your chosen shop on or send us an email at