Blog
The Waterstones Children's Summer Reading Round-Up
As we head into holiday time, we round-up our selection of the best new children's summer reading.
Picture Books
2018 has already proved a particularly strong year for new picture books but it's only right that we begin with a parting gift from one of the genre's greats. Completed shortly before the author's death last year, Michael Bond's last Paddington story, Paddington at St Paul's, is a fittingly sweet farewell, seeing the little bear from darkest Peru take a special trip to St Paul's Cathedral (where of course he finds himself a guest performer in the choir). Also putting London's landmarks on the map is Julia Donaldson's latest ladybird adventure, What the Ladybird Heard on Holiday. Beautifully colourful panoramas of London, illustrated by artist Lydia Monks, accompany the ladybird detective and her animal friends as they attempt to foil a dastardly plot to steal the crown jewels. We've a treat too for Peppa Pig fans, as Waterstones presents an exclusive story, Peppa Goes to Scotland, which follows everyone's favourite pint-sized piglet as she and her brother George go on their first Scottish holiday. Muddy puddles are a must.
There are hilarious adventures afoot for Sue Hendra and Paul Linnet's crowd-pleasing spud hero Supertato in Supertato Veggies in the Valley of Doom, as he and the Veggies find themselves facing fearsome foes in the supermarket jungle, after a game of night time hide-and-seek goes awry. Author and illustrator Ross Collins won over a legion of fans with his very funny rhyming story, There's a Bear on My Chair, and his latest picture book, This Zoo is Not for You, is an equal delight. Again proving his knack with rhyming couplets it's got all the catchy, funny repetition of a bedtime favourite; as the Guardian writes, 'his tone is funny but heartfelt and a little bit rock'n'roll… Clearly Collins knows how to throw a good party – young children should find the invitation irresistible'. Beyond the humour it's a really touching story about tolerance, acceptance and welcoming strangers at its heart, themes that are echoed in what's a sure contender for the most beautiful picture book of the year, Ross Montgomery's heartfelt and tender story Space Tortoise. Exquisitely illustrated by The Bear and the Piano's David Litchfield - every page seems to glow - this enchanting tale of a lonely tortoise looking for a friend amongst the stars has all the hallmarks of a future classic - we defy adults not to shed a tear or two.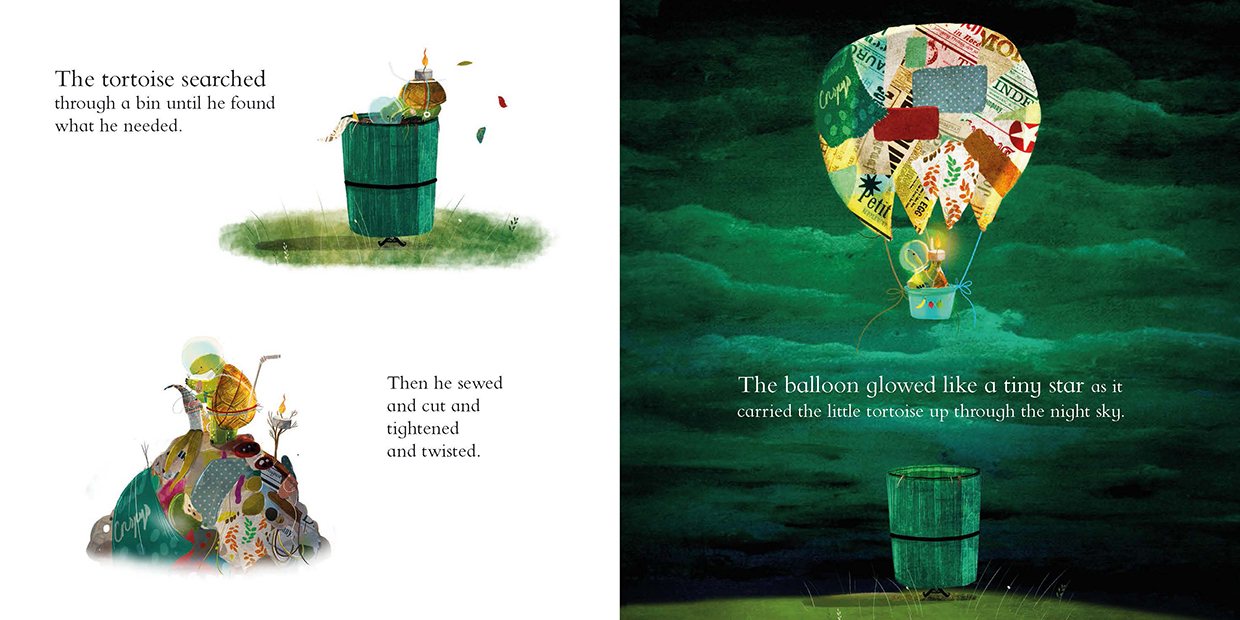 Space Tortoise
A firm favourite with booksellers and readers alike, bestselling author illustrator talent Oliver Jeffers needs little introduction. His latest, An Alphabet of Stories, is a fresh take on a short-story collection for very young children which lends itself not only to repeated telling but also encouraging children to let their imaginations wander, showing how letters and words go to make up endless new stories. For slightly older children The Secret of Black Rock is perfectly pitched for three to five-year-olds and wowed the judges of this year's Waterstones Children's Book Prize who awarded it the prize in the illustrated book category. Described by the Guardian as a blend of 'Tove Jansson, Tintin and Japanese anime studio Studio Ghibli', it combines the flavour of an old-fashioned summer adventure with a shared appreciation of the wonder and mystery of the natural world.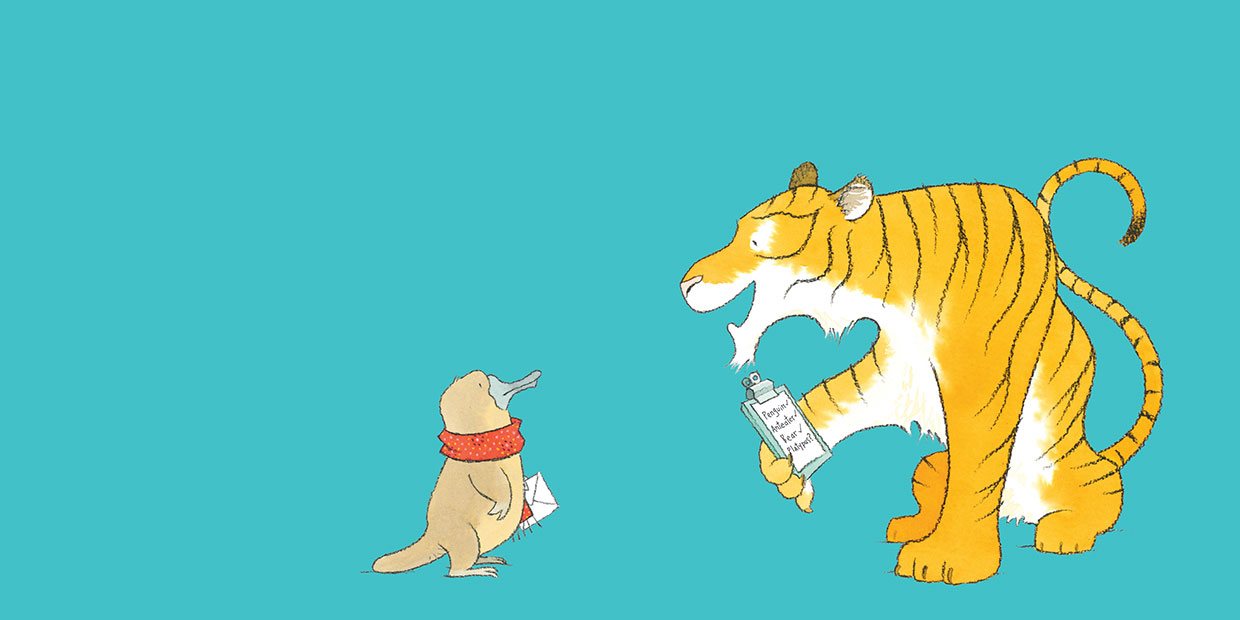 This Zoo is Not For You
5 to 8
Summer wouldn't be summer without a touch of magic and for younger readers there are two brilliant new series that turn traditional fantasy on its head: A kind of Pete's Dragon with extra giggles, The Boy Who Grew Dragons takes on the rather hair-singeing challenges of finding that your grandad's garden has suddenly started sprouting fire-breathing mischief-makers and the illustrations by Sara Ogilvie really make it come alive. A brilliantly inventive – and very funny - new take on the mermaid tradition comes in the form of Witch Wars' author Sibeal Pounder's Bad Mermaids series. After an opening number that saw the mermaids make a Bonnie and Clyde escape in a stolen clam car, this time around, in Bad Mermaids: On the Rocks, the fish-tailed friends find themselves trapped aboard the spooky ship the Merry Mary with talking (seasick) seahorse Steve on a mission to save the mermaid kingdom.
Meanwhile, Sam Wu and Barry Loser are back for more action-packed mischief to prove that even the finest calibre fictional heroes have their flaws. Ideal for a summer of World Cup frenzy, Barry Loser is the Best at Football NOT, sees Barry turn manager-extraordinaire – that is if he can keep the talent in line. Katie and Kevin Tsang's Sam Wu finds he has toothsome trouble to contend with in Sam Wu is NOT Afraid of Sharks! Both guarantee laughter aplenty.
It's not just the kids getting into trouble either. Fans of Isla Fisher's bestselling Marge in Charge series will be pleased to hear everyone's favourite rainbow-haired, thrill-seeking, baddie-busting babysitter is back in Marge and the Secret Tunnel. Marge might meet her match though if she encountered Sophy Henn's up-to-no-good Bad Nana. The first in a new series, Older Not Wiser is brilliantly irreverent, snort-inducing comic book for young children with a Mr Gum-esque appeal.
9-12
No children's reading round-up would be complete, of course, without mention of the titanic talent that is David Walliams. 2018 marks a decade of Walliams's writing and amongst the highlights of this year's new offerings is The World of David Walliams Book of Stuff, an insider's guide, activity book and fact-file rolled into one that's perfect for fans.
Elsewhere, there are two stories of heroes with big shoes to fill, the first coming from David Solomons in the form of the latest in his much-loved anti-hero series, My Arch-Enemy is a Brain in a Jar. When Luke finds himself with his brother, Zach's, powers, he thinks he'll finally he'll get the chance to defeat a world-threatening evil genius the easy way. But mastering superhero powers proves slightly trickier than Luke first imagined and then there's a megalomaniac brain in a jar to contend with… That's nothing to the challenge 12-year-old Ajay faces though. The star of political cartoonist-turned author Tom McLaughlin's latest novel, The Accidental President, Ajay finds a family holiday takes an interesting turn when he's sworn in as the next President of the USA. Smart, sharply written and packed full of fascinating political information in the mix, it's as educational as it is highly entertaining.
Nature lovers will fall in love with Sylvia V. Lindsteadt's The Wild Folk which combines all the author's experience as an ecologist and naturalist in a fable that's rich in description and has a gently affecting message about human responsibility to preserve the environment. Vivid descriptions of landscape also help bring to life bestselling author Lauren St John's latest novel Kat Wolfe Investigates. A classic outdoorsy children's detective story in the vein of The Famous Five, it's fast-paced and neatly plotted and includes an array of fantastic animals to boot.
Fantasy fiction for children doesn't come more original than Jessica Townsend's Nevermoor. Shortlisted for the Waterstone's Children's Book Prize, it's a quirky tale of cursed-child Morrigan Crow as she faces the trials of the enchanted city of Nevermoor. Described by the Daily Mail as, 'a must for the next Harry Potter generation' this is a series and an author to watch. Taking a darker turn, there's old-fashioned sorcery at work in Cressida Cowell's impressive new series, The Wizards of Once. Packed full of ancient mythical creatures and echoing the spine-tingling power of Susan Cooper and Alan Garner, it's a story that opens up a whole new world of fairy-tale promise.
Taking a walk on the strange side, stories just don't come any weirder – or more wonderful – than Nicki Thorton's The Last Chance Hotel, where oppressed kitchen boy Seth finds himself at the centre of a locked-room murder mystery. Full of unexpected twists and turns and black humour – think Cluedo for kids, with added supernatural shenanigans and cookery – it's very good indeed.
Then we turn to two very different stories that tackle growing up and learning to find out who you really are. Newly republished by Penguin, Sylvia Waugh's The Mennyms – about a family of life-size rag dolls trying to remain hidden in the real world – remains a justified classic, witty, moving and gently, sadly wise there will be many readers delighted to see it rightly back in print. Soon to be released, and hailed by Jacqueline Wilson as 'a much-needed book that will strike a chord with so many girls - and help them dare to be different', Splash by Charli Howard is the story of Molly, a girl with dreams of becoming an Olympic swimmer. Focusing on the difficult struggle to hold on to what makes you different amidst the lure of peer-pressure and the pull of popularity, it's a novel full of heart with important messages about body-positivity and the importance of friendship.
Teen
A book that has come to define the current moment, Angie Thomas's The Hate U Give has become a global phenomenon winning both the Waterstones Children's Book Prize and the CILIP Carnegie Medal. Written in the turbulent wake of police violence in North America and written with wit, life and passion, The Hate U Give is an immediate 21st century classic that's a must-read. It comes alongside some worthy thriller companions though, including Tom Pollock's unpredictable and pacey drama White Rabbit, Red Wolf. A novel of friendship, maths and mental illness, as the Times writes, 'This novel has been compared to The Curious Incident of the Dog in the Night-Time, but it is unlike anything else you have read… it is revelatory about mental health, ingeniously constructed and a thrilling ride for sophisticated readers.' Meanwhile, packed with urgency and nail-biting tension, Nikesh Shukla's Run, Riot is a gripping story of twins Taran and Hari who find themselves on the run, looking to uncover a conspiracy around their tower block home. A novel of corruption, power and community that couldn't be timelier.
From urban action to psychological thrillers: split between two stories, seventeen years apart, All These Beautiful Strangers is a cleverly constructed novel of unexplained disappearances and sinister 'it' crowd alliances. Dark and infused with the aura of elite New England society, it's a kind of teen Secret History that's ideal summer reading. There's more uneasiness in Julia Gray's impressive, Patricia Highsmith inspired Little Liar, which gives puts readers into the hands of the ultimate unreliable narrator for a story that never lets you stay too long on stable ground - it's nail-biting stuff.
When it comes to summer romances, they don't come better than French author Clementine Beauvais's newly translated In Paris With You, which brings together two people ten years after they nearly – but not quite – fell in love. Beauvais won over a host of readers with her novel Piglettes last year and this follow-up has all the same winning charm. Seductive, sexy and genuinely romantic, it's a novel to have you sighing your way down the Champs Elysees – or at least imagining you are.
Lastly, we've two novels that echo present fears and disasters yet to come, taking us from cyberpunk noir to a sinister future dystopia. The author of the Legend series, Marie Lu's latest world-vision takes readers deep into the heart of internet game sensation Warcross, where hacker and bounty hunter Emika Chen finds herself drawn into a dangerous underbelly of corruption and vice that's anything but a game. The result is a smart and immersive alternative cyberthriller that's perfect for fans of Ready Player One. There's everything at stake too in The Survival Game by Scottish author Nicky Singer, a novel set in an all-too frighteningly imaginable world, laid to waste by environmental disaster and global food shortages. As 14-year-old Mhairi attempts to make her way home to Scotland from Sudan, she is forced to accept that what she thinks of as home may be changed beyond all recognition. A tense and compelling story that asks readers to question what it means to be a refugee and reflects on the significance of basic human compassion in a world defined by power, it's hard to think of a novel more relevant and necessary for our times.

×
Download the Waterstones App
Would you like to proceed to the App store to download the Waterstones App?
Reserve online, pay on collection


Thank you for your reservation
Your order is now being processed and we have sent a confirmation email to you at
When will my order be ready to collect?
Following the initial email, you will be contacted by the shop to confirm that your item is available for collection.
Call us on or send us an email at
Unfortunately there has been a problem with your order
Please try again or alternatively you can contact your chosen shop on or send us an email at