Blog
The Top Ten Lessons I've Learned about Love from Literature
Ahead of the sometimes strange and sometimes surprising rituals of Valentine's Day, Waterstones Online's Martha Greengrass considers if literature is really love's best role model.
When it comes to love, literature has a lot to answer for. Growing up and reading voraciously taught me all kinds of important things about friendship, imagination, resourcefulness, kindness and how to appropriately maintain a motorcycle. But it seems that when it comes to love, literature is a mess; a sea of bad advice, contradictory messages and inappropriate footwear. So as Valentine's Day beckons, before you think of settling down with a good love story, here are the top ten things I've learned about love from literature: the good, the bad and the downright dishonest.
1) Reading is the key to love
Let's get the biggest myth out of the way first: that a love of books, or more specifically spending a lot of time reading, is a good way to grab yourself a partner. Literature is full of bookish people for whom love is all-but battering down the door to find. Its prime role-model is Josephine March; the bookworm heroine of Little Women. Jo spends a good deal of time reading, dressed in an assortment of odd garments whilst consuming a lot of apples and still manages to have charming next door neighbour Laurie in thrall.
It's thanks to Jo that I spent a lot of my early life cloistered inside, cheerfully keeping the British orchard industry in business, wondering why, despite my clear ability to read four books on the trot, the man of my dreams had failed to scale the ivory tower of my bedroom to claim me. There's an important lesson here: sadly, finding love means putting down the book and venturing outside, usually in clothing that doesn't smell like Braeburns. In books, solitude is romantic, in reality it's just you eating stale cereal from a packet with a spoon. Look up the word hermit in the dictionary, step away from the books and join a book group instead.
See also: Northanger Abbey, Possession, Anne of Green Gables,

2) The first one is the right one

Ah, young love, first love, the first-cut-is-the-deepest kind of love that abounds in fiction from Romeo and Juliet to I Capture the Castle. If you believe the fiction, the love of your life is more likely than not also your first love. All of which might be fine, if you're Emma Woodhouse and the man in question is the dashing Mr Knightley, less so if he's an awkward schoolboy with a prized collection of Star Wars figurines and an addiction to orange squash.
Thank goodness then for the antidote of Anna Karenina and Nancy Mitford's Love in a Cold Climate, which quickly and succinctly disabused me of the need to think that first love also meant forever.
See also: Lorna Doone, Little Dorrit, Great Expectations, One Day
3) Real love means you have to suffer
When you think of the words 'love' and 'story' it's almost always necessary to insert the word 'tragic' in there too. In the line-up of great literary loves, there's as much death as 'I do' and it's the darkest ones that stick in the mind: Emily Brontë's Cathy, perpetually rain-soaked, shivering her way through Wuthering Heights (the Brontës have a lot to answer for), Gabriel Oak up to his ears in sheep in Far From the Madding Crowd,
It's true that in most cases the modern day equivalents of suffering for love are assuredly less onerous and life-threatening, but nevertheless it's easy to imbibe the lesson that love must necessitate spending hours at a cold bus-stop (and losing all feeling from the waist down because you declined boots and a fleece in favour of inappropriate date-attire). It takes a long time to realise that whilst you can't save yourself from the emotional pain, nothing, not even love, is worth cold feet.
See also: Les Misérables, Howard's End, The French Lieutenant's Woman

4) Swimming lessons are a must

On the subject of staying safe, many novels should contain the warning 'love: may carry severe risk of drowning'. According to fiction, water is a sure sign of imminent peril for the lovelorn. The Mill on the Floss, David Copperfield, Roseanna in The Moonstone, Ophelia in Hamlet, the list of tragic drownings is positively endless.
In real life, unless you are unfortunate enough to fall for a deep-sea diver, tug-boat captain or professional mermaid impersonator, then my research suggests it's probably fairly low-risk. But then, swimming lessons are always useful, so whilst not helping my love life, this one did at least equip me with a useful life skill.
See also: Thérèse Raquin, Vilette, The Awakening

5) Love is not all you need

Sadly, this is one of those where literature is actually pretty close to the sad truth. From The End of the Affair to The Remains of the Day, it turns out that even if love doesn't kill you, it can certainly grind you down. The pages of classics are littered with examples of love being ravaged by time, distance and most of all poverty. It's a dispiriting truth that love may be all kinds of wonderful but it's no substitute for solvency.
See also: Strait is the Gate, The Go-Between, Love on the Dole


6) The workplace is a great place to look for love

This is definitely one of those literary rumours that needs to be scotched. Ever since Becky Sharpe turned love into a career-path and Edward Mellors gave gamekeeping a whole new cache, the literary workplace has provided an avenue for potential liaisons. Sadly, it's a rare office romance that provides us with anything akin to a brooding stranger in britches.
Thankfully, Helen Fielding's Bridget Jones has the dangers of the office romance nicely covered. Follow her lead, it may look tempting, but heed the pitfalls and remember, in truth, it's usually not worth it.
See also: Stoner, The Weather in the Streets, The Darling Buds of May

7) If work doesn't do the trick, try travel

Ah, yes, summer loving. Long before Shirley Valentine had switched Liverpool for a Grecian idyll, fiction has been peddling the myth of the holiday romance hard. In A Room with a View, E. M. Forster manages to capture all the innate romance of an Italian love affair and even transport it back to rural Surrey.
In reality, holiday romances are far more likely to be short-lived, and your holiday idol probably looks far better under sunlight than under the cooling grey of English skies. Keep holiday romances where they belong, on holiday, or better still pack a novel instead.
See also: The Painted Veil, Chocolat, The Lover, Hotel Du Lac

8) Everyone's got a history

In fact, literature's heroes and heroines cart around enough baggage to fill an ocean liner. In novels the love of your life might well be (literally) hanging on to their past loves or dragging a string of crimes and misdemeanours in their wake. All of which is about a sexy as a funeral parade.
Granted, not all the skeletons in the closet are likely to be as literal as those in Jane Eyre or Rebecca, but nevertheless take heed and watch out past lives and loves, they have a nasty habit of resurfacing.
See also: The Night Watch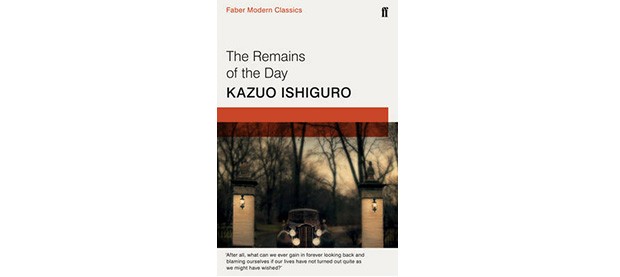 9) You Should Always Hang In There

Literary lovers in are nothing if not patient. In fact, patience of the kind requiring apparent superhuman powers of staying-power, seems to be a mainstay of romantic fiction. Take the example of Persuasion's loyal and steadfast Captain Wentworth and long-suffering Anne Elliot, both of whom wait years before finally managing to snatch their chance at a happy ending (although the sea beckons and we all know what that means).
Theirs looks like a mere pause, however, when compared with the kinds of epic delay witnessed in Love in the Time of Cholera, where Florentino Ariza and Fermina Daza see out an entire lifetime before finally being united.
Beware though; what looks like steadfast persistence on the page is, in reality, more likely to look like the sinister plot of Enduring Love than a romantic epic. Real love, once lost, is often gone for good. Learn when to stay the course and when to bow out gracefully.
See also: The Great Gatsby, Count of Monte Cristo, Captain Corelli's Mandolin

10) When you stop looking, it's been there all along

Thankfully, perhaps the most important lesson of love from literature is both the easiest to follow and the truest: that love is often waiting, just where we least expect it. Perhaps that's why, of all of Jane Austen's novels, Pride and Prejudice is the most resoundingly popular; because in bringing together two such unlikely people, against the odds, she captures the best and strangest thing about love: it's often not what you think it's going to be.
See also: Cold Comfort Farm, Middlemarch


×
Download the Waterstones App
Would you like to proceed to the App store to download the Waterstones App?
Reserve online, pay on collection


Thank you for your reservation
Your order is now being processed and we have sent a confirmation email to you at
When will my order be ready to collect?
Following the initial email, you will be contacted by the shop to confirm that your item is available for collection.
Call us on or send us an email at
Unfortunately there has been a problem with your order
Please try again or alternatively you can contact your chosen shop on or send us an email at