Blog
The Ten Rules of Literary Bohemian Families
Harriet Reuter Hapgood, author of our Waterstones Loves title this month, The Square Root of Summer, shares her ten rules of bohemian families in fiction.
In my debut novel The Square Root of Summer, peculiarly named heroine Gottie H Oppenheimer lives with her half-German family in a ramshackle cottage by the sea. Hers is a world of pianos in the rhododendron, underwear in the apple tree and a Morris Minor askew in a hedgerow. There's a cat who comes and goes, parties thrown among overgrown grass, an endless supply of cakes, fish and chips, and ice creams, and a crumbling second-hand bookshop that somehow funds this lifestyle…
In other words, I've tried to follow in the tradition of literary bohemian families, from the Mortmains of I Capture the Castle to The Constant Nymph's 'Sanger's Circus'. Families with absent mothers, romantic houses, fathers away on lengthy expeditions as savings dwindle to the last shilling. Despite the poverty, these books are always filled with lists of delicious things to eat and fantastical clothes. There's always a crinoline frock to be borrowed or a distant benefactor to lend a ham. And when things get really bad, solace is sought in the English countryside.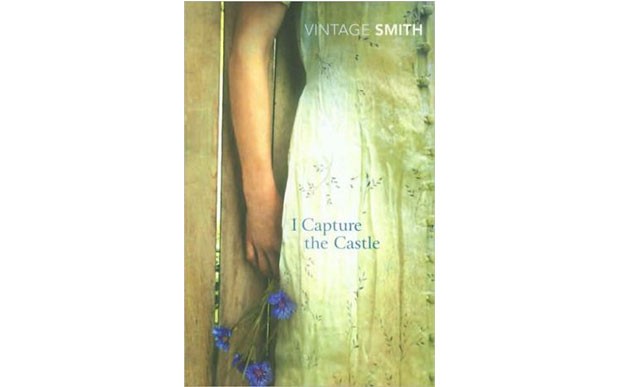 The books that shaped my personal bohemia are I Capture the Castle by Dodie Smith, The Greengage Summer by Rumer Godden, The Constant Nymph by Margaret Kennedy, Ballet Shoes by Noel Streatfeild, and The Darling Buds of May series by H.E. Bates. Here are the rules…
1. Big Houses. Desperately poor literary bohemians live rent-free in extensive countryside castles, six-storey Kensington mansions within walking distance of the V&A (saves the penny on bus fare), or overgrown chalets in the Austrian Tyrol. The Larkins fit ten people into one ever-expanding farm.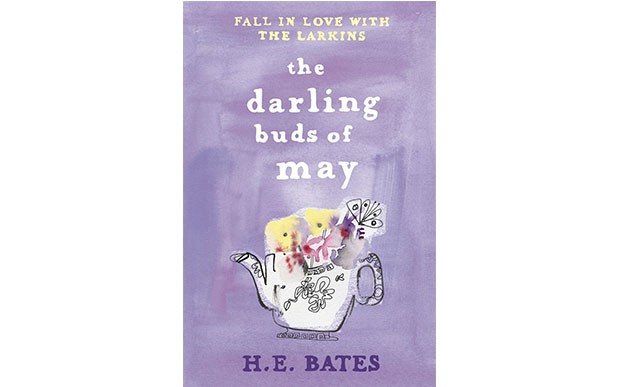 2. Who Needs Parents? Fathers and father figures should absent themselves on expeditions – Ballet Shoes's GUM, aka Great Uncle Matthew, only comes home from looking for fossils to drop off babies, while Cecil's dad spends The Greengage Summer in Tibet. (Mother has been bitten on the leg by a horsefly and is confined to bed for the duration.) In their absence, shenanigans occur…
3. Acquire Rich Benefactors. The Mortmains (I Capture The Castle) are saved from penury by Aunt Millicent – who dies leaving several expensive furs – and the Cottons, wealthy Americans who bestow money, invitations, gramophones, a ham, an engagement trousseau. Within weeks, the penniless, orphaned Sangers of The Constant Nymph are fostered by Cousin Florence and her world-famous composer husband.




4. Clothes Are Rags Or Riches. Greengage's Joss wears either her 'scarecrow' of patched cotton, or a dress called Sin – a scrap of silk bought with Uncle William's raincoat money, worn with lipstick and shaved armpits. The Sangers (The Constant Nymph) are invariably barefoot, except at the opera, while the Fossil sisters swap between combinations and 'm'audition'.

5. Additional Income. Ballet Shoes's Garnie sells her father's gold watch to buy Christmas presents, while the Fossils' necklaces are pawned for dresses. Once the Mortmains' antique furniture is sold, dinner is served on the hen-house door next to the windowseat overlooking the moat. (Perfect for a moonlit swim with the swans.)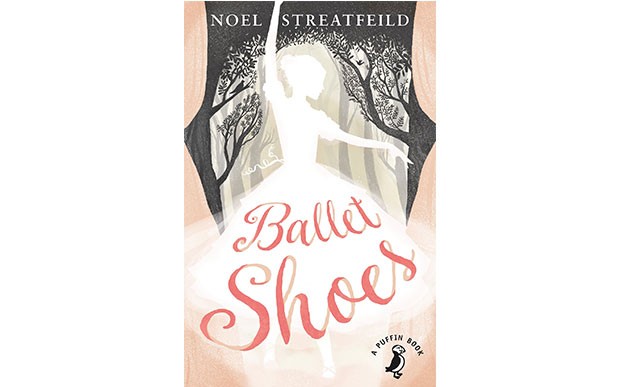 6. How to Holiday. The Larkins ship the Rolls-Royce to France to accompany the ten of them on a boozy adventure that ends with eleven-year-old Primrose left behind as she's fallen in love. The Greengage Summer is six weeks' worth of holiday at a hotel with an orchard, free painting lessons, chocolate and champagne, and just the one murder.
7. Keep A Food Diary. Cassandra Mortmain consumes: peaches, devilled ham mousse, roast chicken, boiled eggs, cherry brandy, a seven-pence lamb cutlet, chocolate ice-cream soda, two portions of bread sauce, sausages and honey, salmon kept cold from the well… while The Greengage Summer offers picnics to give the Mole ecstasies: fresh rolls, sardines, stolen chicken legs, eclairs, jam tarts, pate, caviar and wine. (All on Uncle William's tab.)



8. Rent Your Spare Room. Thanks to their west London mansion, Ballet Shoes's Fossil sisters have space to take in boarders without getting rid of Cook or the housemaid – boarders who buy the family jewellery, organise free places at stage school, or give academic lessons gratis. (And supply 'beaver' – snacks from chocolate to strawberry ice.)
9. Sexy Times. 'A lady love a lady?' Si, says Paul (The Greengage Summer) as he gropes Cecil's 'petit citrons' and explains that Madame Corbet loves Mademoiselle Zizi, with her red hair, blue eyeshadow, and black gauze dress. The Constant Nymph's titular Tessa, age 14, seduces her guardian, not to mention Leda Fox-Cotton's 2am extra-marital rendezvous or Pa Larkin's enthusiastic tongue-kissing of everyone from Ma to the delectable Angela Snow.
10. Nebuchadnezzar. This is a pig made out of a potato. See also Abelard and Heloise – a dog and cat respectively – and Umlaut in The Square Root of Summer.
×
Download the Waterstones App
Would you like to proceed to the App store to download the Waterstones App?
Reserve online, pay on collection


Thank you for your reservation
Your order is now being processed and we have sent a confirmation email to you at
When will my order be ready to collect?
Following the initial email, you will be contacted by the shop to confirm that your item is available for collection.
Call us on or send us an email at
Unfortunately there has been a problem with your order
Please try again or alternatively you can contact your chosen shop on or send us an email at