We regret that due to the technical limitations of our site, we are unable to offer eBooks or Audio Downloads to customers outside of the UK.
For further details please read our eBooks help.
Blog
The Shoe King of Shanghai by Jonathan Tel
The final story in our series of extracts from Sunday Times EFG Short Story Award nominees is Jonathan Tel's The Shoe King...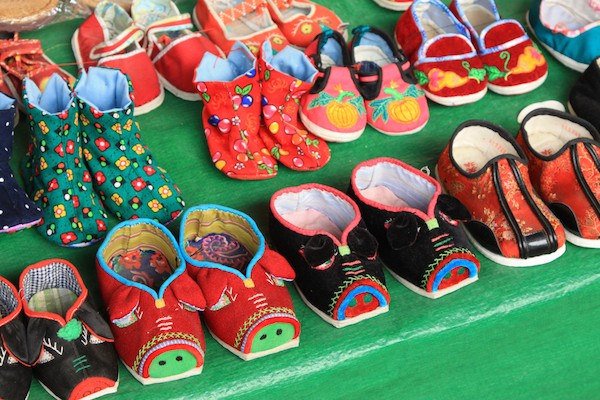 High columns and gleam and the drapes paper-white, the colour of mourning, and murmured conversations and sweat and several varieties of important people, whose definitions he can only guess at, who are mostly dressed in black, negative spaces marking off the histories and levels and types of white, and the absence of tears, the absence of wailing, nobody who seems to be a relative or close friend, midday outside but inside a late afternoon, the light confused and hazy, everyone's breath rising and gathering in the high-ceilinged hall, This place is a city of its own  (the same thought he had a month ago when he stumbled out of the train and there he was at last in Beijing West station), a condensed city, yes, large enough and small enough to generate a smog of its own, and meanwhile wreath-deliverers enter at intervals, trailing their lavish aromas, which mingle with incense and floor-polish and an undersmell that might be rotten fruit and money as well as feet, for everyone is shoe-less and so slightly abbreviated, celebrities in cashmere suits are centimeters shorter than normal, a leading businessman is flanked by two bodyguards, dangerous and shuffling in their nylon socks, and he among them (he is the kind of man who is not looked at) painfully aware of his faded shirt and trousers and the hole in the left sock through which the smallest toe pokes, and he is trudging in flipflops along the dried-up irrigation ditches of Sichuan, midsummer, white dust everywhere, the sheep trailing after, and from curls of conversation he gathers the man's name was Qin, he was a financier of some sort, at any rate he had financial links with those who have come to commemorate him, debits and credits, it was an overdose of sleeping pills, an accident it is suggested, and nobody seems upset about this, there are small smiles when death is mentioned, along with long time no see and handshakes, for above a certain income level death is of less account, the rich maintaining their network of connections in Heaven and Hell, whereas in Sichuan there is sorrow and music, the mourners screeching How could you leave us just when things were starting to get better? and here not only is there no particular sadness there is not even a body, who knows how death is done in Beijing, perhaps Qin is laid out deeper within the villa, perhaps that is where the true funeral is taking place (even financiers have relatives, and people who love them) but he jumps out of his own body and back in time five minutes or so, the long brilliant dark cars double-parked like shoes along the drive, the chauffeurs smoking alongside, and clutching a wreath up against his body as a shield he shuffles towards the marble stairs, the doorway, and by the shoe-rack he nudges off his worn Flying Forward sneakers (perhaps other funerals involve shoe-lockers or shoe guards with some system of tokens) and a servant relieves him of the wreath, taking it from his arms, exposing him, peeling off his disguise (yet he remains reasonably invisible), he steps onwards and inwards till he is back in himself, here and now, he takes one deep breath, holding the moment, and now he stays in this time but reverses space, and without ever having reached the vicinity of Qin, whoever that man might be, nor his ghost, nor the sly greedy god he might turn into, the migrant returns to the shoe-rack, and slides his socked feet into a pair of rather too large solid black brogues with a decoration of piercings in the upper and an obvious aura of expense, and, taller now, at least part of him wealthy, hardly limping at all, he strides out the building and back down the drive past the sculpture of a turtle with a snake on its back and into the wreath shop van now empty apart from a stray petal or leaf and fragrance, in due course he feels the bounce as an unseen driver gets in and a door slams and the engine starts up and he is delivered back to the heart of the city where he does not belong but Beijing is full of people who do not belong so in a way he does.
Taken from the short story The Shoe King by Jonathan Tel
Find out more about the Sunday Times EFG Short Story Award
The winner will be announced on 4th April