We regret that due to the technical limitations of our site, we are unable to offer eBooks or Audio Downloads to customers outside of the UK.
For further details please read our eBooks help.
Blog
The Rosie (cover) Project
We're excited to be revealing the cover to Graeme Simsion's bestselling comedy romance The Rosie Project's much anticipated sequel tomorrow - but today we're taking a look at how the original's iconic cover was developed, and the different designs used for the book all around the world...
The evolution of The Rosie Project
Lee Motley, the cover designer at Penguin who worked on the UK jacket for The Rosie Project, explains: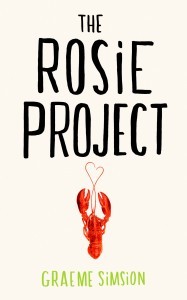 The brief for the cover was to come up with something bold, bright and distinctive which suggests romance but doesn't put off a male readership. The initial concepts using a torn heart were considered too romantic and could be off-putting to men. So next we tried the journal approach to play on the "project" aspect, but this felt too dry and lost any sense of romance. After experimenting with food concepts (food features heavily in the book) and quirky typography (to give a sense of humour) a combination of the two lead us to our lobster cover. With the final twist of the heart shaped tentacles added to give a subtle suggestion of romance.
Going international...
However, with the book being published in over forty countries around the world, the look of the book was adapted to fit the locale as Graeme Simsion himself explains: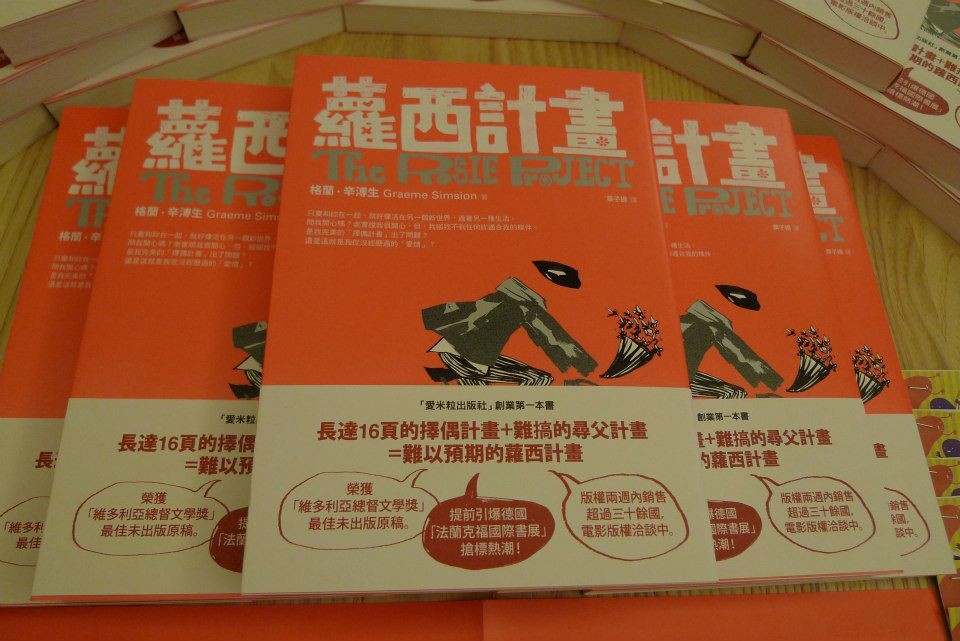 I was consulted on the four English-language jackets – all different – but the first I knew of many of the foreign editions was when I received a copy in the post. I had quite a bit of input to the Australian edition, and WH Chong's design met my request that the book be appealing to both men and women. Several foreign publishers have taken up Chong's design – the German edition substituting purple for red – and several have adopted or riffed on the UK lobster image, notably the French who have incorporated "lobster" in their title – Le Théoreme du Homard. An online poll of the English Language editions was won by the turquoise Don-less bicycle of the Canadian edition. But I have a particular affection for the Taiwanese edition (above) which funks up the Australian image (no head on Don) but more importantly comes with a wrap-around margarita voucher. Now that's a compelling sales proposition!
Which jacket design is your favourite? Let us know in the comments below.
Find out more about The Rosie Project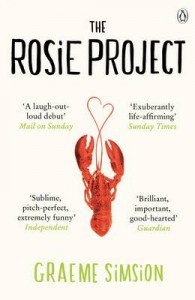 You can Reserve & Collect The Rosie Project at your local Waterstones bookshop (http://bit.ly/1dniMbE), buy it online at Waterstones.com (http://bit.ly/1cP6Kcx), or in ePub (http://bit.ly/1cP7n65)