Blog
The Panthers and the Museum of Fire, Beautiful Broken Things and more
Gav, Kim and Kate pick out the books they think you should be reading this month.
Gav
,
Kim
and
Kate
, three guest contributors, highlight the books you should be reading this month.
Gav picked:

In the spirit of New Year's Resolutions, yes I know it's March, I've been reading some personal development non-fiction. Two books in particular have got me thinking and acting differently. The first book is The Chimp Paradox by Dr Steve Peters. If you've ever wondered why you have reacted strongly to someone not saying 'Thank you' when you have held open a door, or closed the gap when driving to make sure another driver can't squeeze in, then you have probably had your 'chimp' in control. The book focuses on 'Chimp Management' as a way of helping you understand yourself and work with your emotions. After working through the exercises I can definitely tell when I've let my chimp get in control, or when I have gremlins in my default ways of thinking. It's not only about moments of madness it's a whole solar system's worth of analysing who you are, how you deal with other people and what you want the world around you to be like.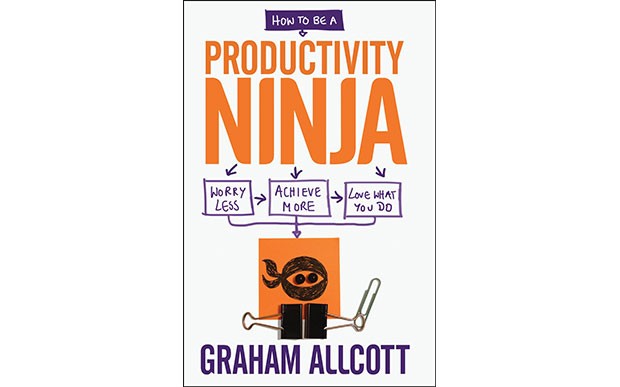 The second book is probably more practical and it's How to be a Productivity Ninja by Graham Allcott. I've taken a new job fairly recently that has got me reassessing how I can get everything I need to do done. The one chapter that made me pick the book in the first place is Attention Management. Mostly in an attempt to help keep me focused. The one thing I've found really valuable is the chapter on email. I've adapted Allcott's ideas on folders to make my inbox much more manageable. Other chapters include ideas the CORD model (Capture and Collect, Organize, Review, and Do) - another work-in -progress but I'm getting there, slowly. Rome wasn't organised in a day.
Both The Chimp Paradox and How to Be a Productivity Ninja are packed with ideas and what's turning their ideas into practical applications. Give them a go. I bet they'll work on your too.
Kim picked:
I've been reading titles long- and short-listed for this year's Stella Prize, which is the Australian equivalent of the Bailey's Prize, and in doing so have come across some real gems. The beauty of this prize is that it is open to writing of almost any kind — poetry, short stories, novels and non-fiction — which is a great way of showcasing the diverse talent of Australian women writers and bringing it to the attention of a wider audience.
I've thoroughly enjoyed Mireille Juchau's gripping cli-fi novel The World Without Us and Fiona Wright's brilliant collection of essays called Small Acts of Disappearance.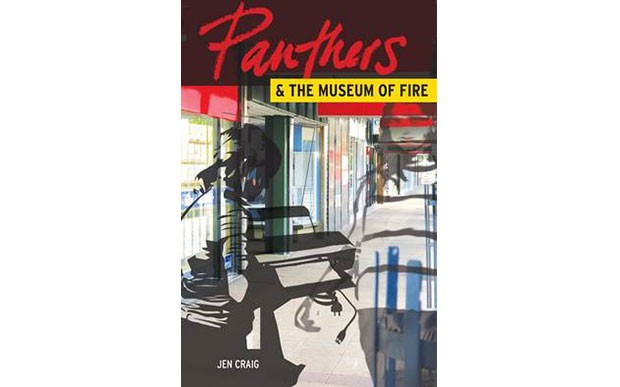 But the highlight has been Jen Craig's The Panthers and the Museum of Fire, which is unlike any Australian fiction I've ever read. It's post-modern and does amazing things to your brain when you read it. This brilliantly original novel feels like something Paul Auster might have cooked up if he was on speed. There are echoes of Italo Calvino, James Joyce and Virginia Woolf, too. The story, which may or may not be fiction, is narrated by a woman called Jen Craig who is delivering a manuscript, Panthers and the Museum of Fire, to the sister of a friend, who has just died. The narrative is all stream-of-consciousness — "there is always too much in my head" — and written in a breathless style using long, convoluted sentences which unfurl across the page in all kinds of unexpected directions like streamers blowing in the wind. These "streamers" often double-back on themselves, so the sentences — much like the entire narrative itself — are circular; beginning with one thought, moving on to a dozen more, before returning to the original point; they never lose their way. Sadly, it didn't make the shortlist, but that doesn't matter: this is a fresh and bold and startling novel. Do read it if you are looking for something entirely different.
Kate picked:
Beautiful Broken Things by Sara Barnard
There's a really pleasing change in young adult fiction, particularly UKYA, towards a focus on friendship rather than romance, because – let's face it – when you're 14 or 15, how often is it a friend, positive or toxic, rather than a girlfriend or boyfriend, who is actually the most important person in your life? Unlike in the glossy TV shows, most of us weren't (or aren't, if you're lucky/unlucky enough to be that age) strolling along beaches at sunset with our crush. We're more likely to be spending time with a best friend, sharing stories, moaning about parents, and working out how to get through the week.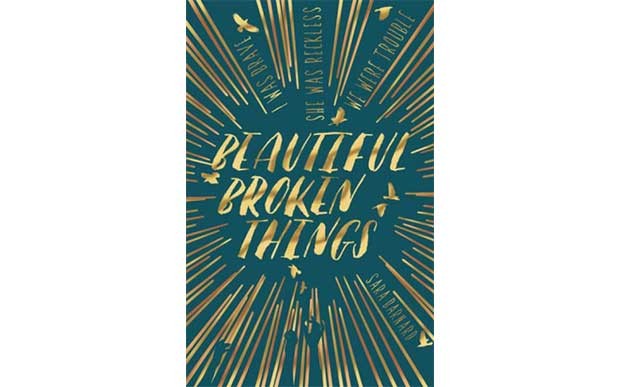 Beautiful Broken Things, by debut British author Sara Barnard, expertly explores this dynamic, as best friends Caddy and Rosie carefully negotiate their final year of secondary school, and their changing relationship. Previously inseparable, things change when Rosie introduces new girl Suzanne to the mix. Suzanne is wild and different, and as Caddy gets to know her, she starts to learn more about herself too. There's more to this story than meets the eye, though – Suzanne has moved to Brighton from her home town of Reading for a reason. When Caddy and Rosie discover why, they have to reconsider whether Suzanne is exciting and rebellious or downright dangerous.

Beautiful Broken Things is a brilliantly plotted, suspenseful, but also sensitive and generous book. It deals truthfully with the sometimes-wonderful and sometimes-painful realities of teenage friendship, as well as the toxic relationships within families. This is ideal for readers of Holly Bourne, Cat Clarke and Tanya Byrne, and for grown-ups who loved Judy Blume in their younger years, and maybe still do.
×
Download the Waterstones App
Would you like to proceed to the App store to download the Waterstones App?
Reserve online, pay on collection


Thank you for your reservation
Your order is now being processed and we have sent a confirmation email to you at
When will my order be ready to collect?
Following the initial email, you will be contacted by the shop to confirm that your item is available for collection.
Call us on or send us an email at
Unfortunately there has been a problem with your order
Please try again or alternatively you can contact your chosen shop on or send us an email at