We regret that due to the technical limitations of our site, we are unable to offer eBooks or Audio Downloads to customers outside of the UK.
For further details please read our eBooks help.
Blog
Book Club: The Devil in the Marshalsea
Antonia Hodgson, author of our Book Club book of the Week, looks at the debt her career and her debut novel The Devil in the Marshalsea, owe to a rather surprising source...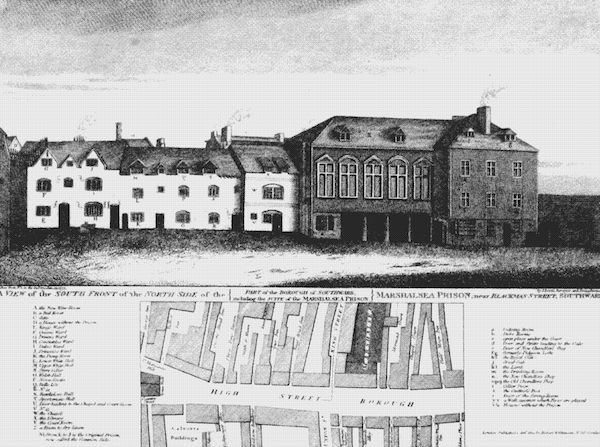 When I was about eleven years old I read a novel called Which Witch? by Eva Ibbotson. God, I loved that book. It was witty and exciting. It had a love story and a magic contest. There was a dark and powerful wizard called Arriman the Awful who felt anxious around women because he didn't have any sisters. There was a magic worm called Rover. Really, what more could you ask of a novel?
Once I'd finished it, I wanted to share it with everyone. Books had always been a private pleasure for me – an escape into other worlds, magical or otherwise. But this book... I just knew people would love it. So I gave it to a friend.
"I don't like magic books."
"You'll like this one, trust me."
She read it – and loved it. One down, twenty-eight classmates to go. The next reader enjoyed it so much she passed it on without asking. Soon my beloved copy had taken on a life of its own. People came over to chat about their favourite bits. The teacher read it. Eventually, towards the end of term, a boy handed it back to me. The spine was torn, the edges were battered and it had a big crease in one corner.
I was delighted. I'd discovered a new book and shared it with the world! Well, about ten people in a classroom in Derby. Allow me a bit of rounding up.
So. Eleven years old. That was a long time ago. I forgot all about it for years. But a few months ago we were discussing our favourite children's books in the office and I remembered Which Witch? I was half way through retelling my triumph when I stopped. People were laughing at me. (This happens.) "Even then," someone said. "You were a publisher."
I'd never thought of it that way before, but they were right. Different editors have different tastes, different styles and different responsibilities, but the fundamental goal remains the same. Find a book you love and get people to read it.
I knew exactly what my characters looked like, how they sounded, how they felt. But the bit that wrapped round the front? No idea.
Now my first novel, The Devil in the Marshalsea, is out. Publishing friends ask what it's like to be on the other side of the fence. They're not concerned for me. They're concerned for my poor editor. Am I on the phone to him every five minutes? Did I insist on designing the cover? Did I have tantrums about the jacket copy? Surely as an editor myself, I wouldn't be able to resist dictating every last detail?
The truth is, I wouldn't have known where to start. I've spent twenty years in publishing but when it came to my own book, I was far too subjective to be of any use. When I commission a book, I usually have clear thoughts about the packaging – not the final design of course, but the general approach. I had none about my own jacket. I knew exactly what my characters looked like, how they sounded, how they felt. I could imagine every brick of the Marshalsea prison back in September 1727. But the bit that wrapped round the front? No idea.
I did try to write some cover copy and it was awful. I just wanted to write the whole novel again right across the jacket. As an editor I've written hundreds of pieces of copy over the years – but I found it impossible to distil my own book into a couple of hundred words.
Of course some authors are natural marketeers and publicists. Some are able to step back and make excellent cover suggestions and write wonderful, enticing copy. I am not one of these authors.
Luckily, I don't have to be. My editor wrote some terrific copy. I love the jacket too and now I'm free to wave it around and say "look, isn't it gorgeous?" with impunity because I had absolutely nothing to do with it.
Has becoming an author taught me anything new about publishing? Mainly it's just reinforced what I already suspected. Guess what – authors feel vulnerable when they deliver a manuscript. They like to be kept in the loop. Getting published feels like the biggest thing in the world. Publicity can feel a bit weird and exposing. Biscuits at meetings are always welcome.
One thing I've always known is that the weeks just before publication are fraught with anxiety. The book is finished, you've done everything you possibly can and all that's left is the wait. "Are you s***ting yourself?" one of my authors enquired politely the other day.
The trick is to keep busy and luckily there's a lot to do back at the office. Authors to champion. I'm still hunting for books to love and share and obsess about. Still Which Witch-ing.
Antonia Hodgson, for Waterstones.com/blog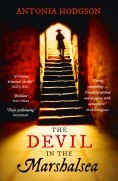 You can Click & Collect The Devil in the Marshalsea from your local Waterstones bookshop, buy it online at Waterstones.com or download it in ePub format