Blog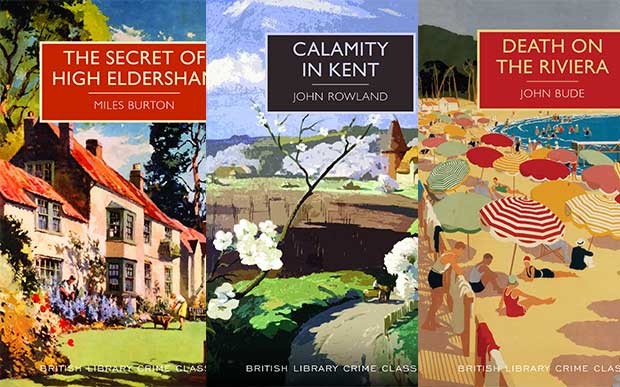 The British Library Crime Classics Series
The British Library have re-released titles from the Golden Age of crime writing - many have not been in print since before WW2 - they are forgotten gems and beautiful books.
Some books just beg to be touched. They are just so attractive. Then it is a question of how to read them without damaging the cover. If ever there was a series of books that made you contemplate framing them and putting them up on your wall, it is The British Library Crime Classics series. Beautifully designed, each cover features an elegant 1930's painting or drawing that will make you sigh for a bygone era of sophistication. They really are objects of beauty.
The old aphorism about not judging a book by its cover is, in this case, entirely false – they are just as pleasurable to read. All of the books are rediscovered classics, so while the author's names may not be familiar to you, the stories are examples of crime writing at its finest. Intelligent, classy and usually very witty too, the books were all highly acclaimed in their day and are now finally regaining the attention they deserve. In fact, the skill with which they were written, coupled with the delight of their amusing plots, will make you wonder how they ever fell into obscurity in the first place.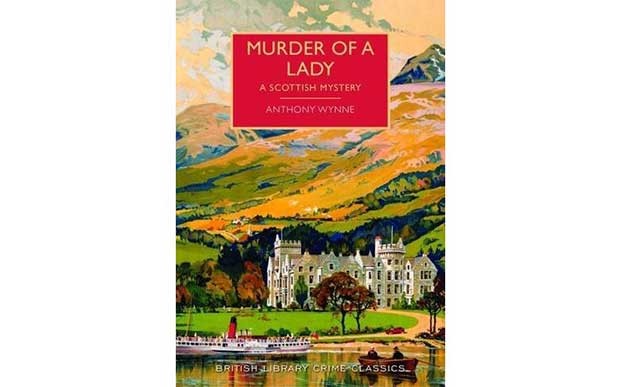 Personally, I am looking forward to reading one of the newest additions to the series, Murder of A Lady by Anthony Wynne, principally because of the subtitle: "A Scottish Mystery". As a Scottish person, I am a little biased. But if you are more inclined to look forward to your next burst of sunshine, and especially if you like to spend your summers on the Riviera (in your imagination, at least), Death on The Riviera by John Bude looks like yet another delicious, humorous, old-fashioned crime novel with more than a dash of glamour.


The story begins when Detective Inspector Meredith leaves the murk of London for the glitter of the French Riviera. With his sights set on Villa Paloma, and its bohemian house guests, he begins to realise that everyone at the luxurious villa has something to hide. The stage is set for a very refined murder. Death on the Riviera is a breezy, balmy antidote to the current freezing January weather.

One of the first titles released in the series was The Santa Klaus Murder by Mavis Doriel Hay, a classic country-house mystery with a festive twist. The story featured a darkly comic scene where a man, dressed as Santa, discovers a dead body and immediately falls under suspicion. Unsurprisingly, the re-release was a great success.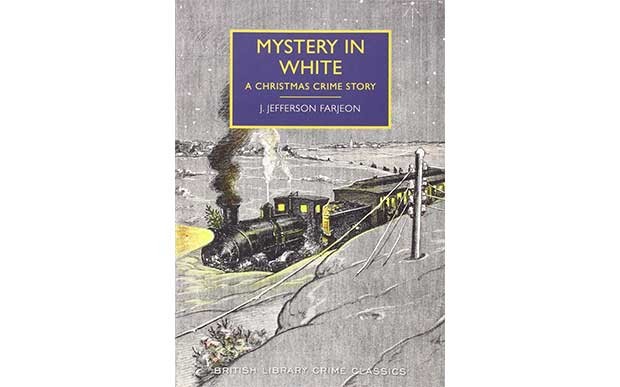 Another exceptionally well-received title was Mystery in White, ideal wintery reading for those who are still a little sad from the lack of a white Christmas. The author, J Jefferson Farjeon, has been described as "a major figure during the Golden Age of murder between the two world wars", and in the end, this is precisely what the series hopes to recapture: a slice of crime writing's illustrious past.
The series is, essentially, shining a light on some of crime writing's finest, forgotten works; it is ideal if you want to revel in crime's Golden Age, indulge in some stylish mysteries or just line your shelves with beautiful books.


Upcoming titles in the series to look out for, that are currently available to pre-order: Calamity in Kent by John Rowland, Secret of High Eldersham by Miles Burton, and Murder at the Manor by Martin Edwards.
Related books