We regret that due to the technical limitations of our site, we are unable to offer eBooks or Audio Downloads to customers outside of the UK.
For further details please read our eBooks help.
Blog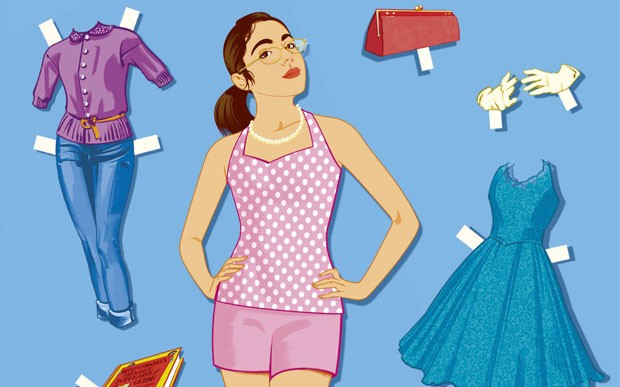 The Betty Experiment - Maya Van Wagenen
Hailed as "a teenage John Green for the next generation" by Beautiful Creatures co-author Margaret Stohl, Maya Van Wagenen set out to solve the challenges of being a teenager with some vintage wisdom...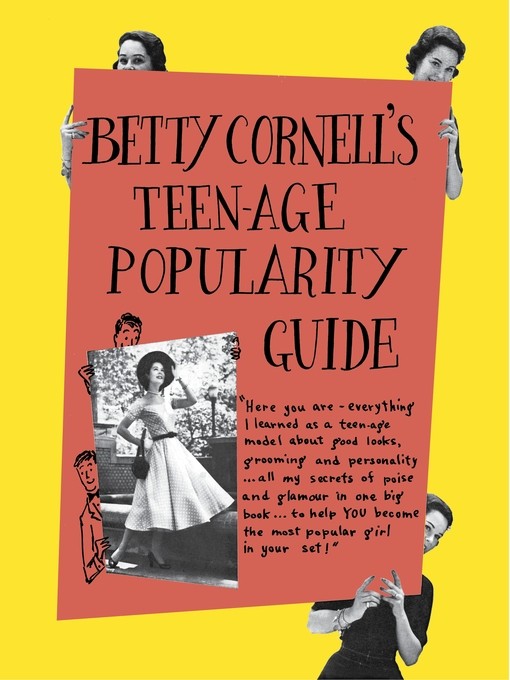 It started the way every good adventure does: an underdog hero begins a quest to overcome impossible odds and battle fear because of wisdom and guidance from a weathered traveler who pushes the protagonist out of the shire and into the dangerous, unknown, and marvellous world beyond.
At least that was what I told myself.
In reality, I felt like it wasn't that story at all. Because the dangerous, unknown, and marvellous world was a middle school in the border town of Brownsville, Texas. And the weathered traveler was a model from the 1950s. And me, I was as far from any hero as I could possibly be.
It was the summer before eighth grade, and as always I was full of the all-consuming anguish over the fact that as soon as break was over I would be thrust back into a world of mean comments, "awkward physical changes", and staying as anonymous as I possibly could. When you have been made fun of for so many years, you learn to stay quiet and live by one rule. Don't stand out.
But this year was different. My parents were cleaning out the office in our house and found a vintage guide book my father had purchased at a thrift store years ago. My mother handed me Betty Cornell's Teenage Popularity Guide and came up with an idea. A writing project. I could follow Betty's advice during the upcoming school year and journal about what happened, hopefully making friends in the process.
I began pushing myself further and further out of my comfort zone. I bought a girdle. I put out flyers and advertized my baby sitting service.
Of course I said no. I panicked as I sat flipping through the pages and imagining myself in long skirts, red lipstick, and a hat that the author prescribed. I would be teased. I would be laughed at. I would…
It was then that I realized nothing terribly worse could happen to me. As much as I tried to hide, I still stood out because of my grades and writing. I was a "geek". An "ugly nerd". In many ways, I had grown tired of living in fear. I had nothing left to lose. This thought was empowering and I took to the computer that first day and wrote out a worthy introduction. As I typed the words and looked through the book I began to feel a growing sense of connection between Betty and I. We were on a journey together, which meant that I wouldn't have to travel alone.
When I finished the first month devoted to "Figure Problems," not only had I grown as a writer but also in my determination. All along the way I struggled with the new world of recognition, comments, and stares. At first I kept my (styled) head down, flinching at every glance and chuckle in my direction. Yet as time went on, I began pushing myself further and further out of my comfort zone. I bought a girdle. I put out flyers and advertized my baby sitting service. I sat down next to people who I'd never met, people who I'd always assumed disliked me, and found new friendships. I walked confidently, and not just because Betty required it.
Through my writing, reflection, and the new outlook I had gained, I began to see the world as an entirely different place. I realized so much of the hostility I had faced came from other's fears and insecurities, and the way to keep from perpetuating this meanness was to take away its power. By being kind and smiling, I learned that I had the ability not only to alarm and in some cases befriend an aggressor, but I was also able to shield myself from their comments, however negative and hurtful.
I did not expect to be sharing these lessons so soon or that I would have received such an incredible and supportive reaction. More than anything, my journal was a way to help me find humor in my life and improve my writing skills. My family believed in it, though, and encouraged me to pursue publishing. It was overwhelming and wonderful when I heard back from a writing agent about my manuscript, when I made the deal with Penguin, foreign publishers, and later Dreamworks Studio. It still surprises me every time I hear from a reader, publisher, or blogger who was able to relate to the story and has been touched by the message. I believe that some themes are universal. Betty Cornell, while still talking about the external, taught me messages of internal beauty and the power of kindness. That is what made her book still relevant 60 years later, and will continue to make it relevant forever.
And it was through Betty Cornell, that I learned to live like the hero of my own story.
Maya Van Wagenen, for Waterstones.com/blog
Extract
And so, I embark on my grand experiment. Every month of this school year I will follow Betty Cornell's advice on the topics in her book: dieting, hair, makeup, posture, and attitude, among others – no matter how embarrassing or difficult.
I definitely have my work cut out for me. That is if I'm not already beyond help. I am 5'2" with light brown skin that breaks out in acne on a regular basis. I am gawky, slouchy, and just a little bit lumpy. I have non-existent hips and a chest almost as flat as the cover of Betty Cornell's book. I wear glasses and braces. I do all my clothes shopping at Walmart and second-hand stores. I spend more time on algebra than I do on my hair.
Maybe things will change. Can popularity advice from more than half a century ago still be relevant? I'll find out. Crazier things have happened, right? Men have walked on the moon and society has found a way to grow square watermelons.
Betty Cornell has become my new soul mate, and I am married to her every word. For better or worse.
Related books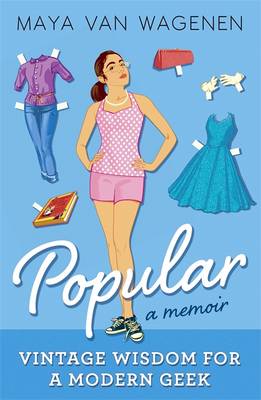 Stuck at the bottom of the social ladder at 'pretty much the lowest level of people at school who aren't paid to be here,' the author decided to begin a unique social experiment: spend the school year following a 1950s popularity guide, written by former teen model Betty Cornell. This book tells her story.