Blog
Tequila Mockingbird and Scone with the Wind
Bookseller Emily Morgan samples some of the treats in these two literary themed cooking titles.
With Christmas almost upon us it is time to give in to the inevitable and admit that gluttony can, and will, affect us all. As a self-confessed glutton through and through I have taken it upon myself to try out the recipes from two of our bestselling novelty Food and Drink books.
It wouldn't be truly gluttonous unless the recipes were for truly indulgent treats, so I chose to take a look at the new baking hit Scone with the Wind and the bestselling cocktail sensation Tequila Mockingbird, just to see what all the fuss was about.
Scone with the Wind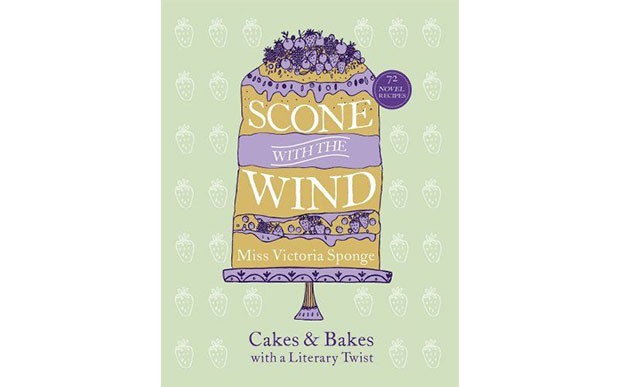 The top recipes:
Whoopie Pies and Prejudice
For Whom the Bell Tuiles
Tart of Darkness
Banana Karenina
Don Biscotti
The Red Velveteen Rabbit
Waiting for Gateau.
Some of the highlights:
Banana Karenina

This was, without a doubt, the best desert I have ever made. Not only was it ridiculously fun to make, but it was really straightforward.
The Banana Karenina page began like so:
"Happy families are all alike; every unhappy family is unhappy in its own way. But happy or sad, these toffee truffle bombes will be a hit for family suppers every time. Decadently decorated to mirror the beautiful ball gowns of Anna and Kitty, they're as tasty as a fresh faced debutante daring to dream of love, and as rich as a Russian aristocrat. The side order of bananas summons the sexuality of Vronsky himself, drizzled with the caramel of infidelity and laced illicit desire. Watch you don't go off the rails…"
Described in the book as "Toffee Truffle Bombes with Caramelised Bananas", I immediately thought it would be one of the hardest recipes in the book, but I was wrong. It's perfect for dinner parties or if you want to impress as it appears really sophisticated while actually being really, really simple.


For Whom The Bell Tuiles


This sounded like one of the easiest recipes in the book, so when I came to try it out I was surprised by how fiddly it was. While it doesn't need that many ingredients, it requires an extremely steady hand. The recipe itself is really straightforward and, like the rest of the book, is explained coherently. However, the recipe calls for a bell-shaped plastic stencil to pour the mix into when it is ready and I, quite smugly, thought I could forgo this little aspect. I was wrong.
Presenting the Tuiles could have been really lovely if they had come out in the right shape, as the chilli-chocolate dipping sauce adds a really nice, sophisticated twist.
Notes:
One of the best parts of this book is the small description that comes before the recipe as it not only teaches you a lot about famous literature, but it serves to set the tone for the treat that you're about to make.
It's brilliant, it's fun and it genuinely adds something to the whole experience. The book also starts off with a list of helpful baking equipment and some tips on ingredients and useful substitutes. On top of that, the recipes are split into fun categories like "Romance and Comedy" and "Children's Classics", with each new chapter page including a fun literary quote about food.
I adored this little book and I will definitely be using it again. It was really straightforward to use and made me laugh from all the puns - I'm never letting this out of my sight!


Tequila Mockingbird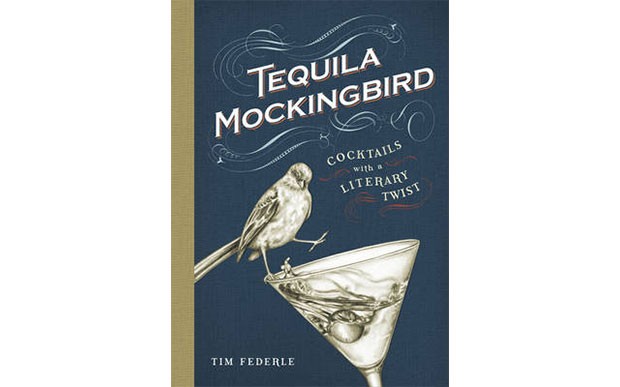 Top Recipes:
The Count of Monte Cristal
Infinite Zest
The Wonderful Blizzard of Oz
Fahrenheit 151
Orange Julius Caesar
The Moonshine and Sixpence
Remembrance of things Pabst
A Midsummer Night's Beam.
Some of the highlights: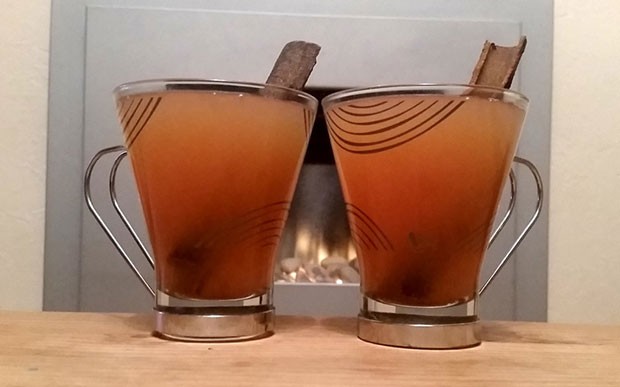 Fahrenheit 151
One of my very favourites, this is a true winter recipe, perfect for curling up by the fire under a blanket at Christmas. And the little description before the recipe was fantastic:
"It ain't about censorship, kids! Bradbury's then-futuristic Fahrenheit 451 (the temperature at which a book burns) is about a society in which technology reigns supreme and books go bye-bye. Written in the fifties but ringing eerily true today, Fahrenheit's world stars firemen who start the flames, setting the written word afire and snigging out pesky, law-breaking readers. Serve up a burning-hot party drink to toast the peerless printed page- hey, you don't wanna spill rum on a kindle. Soon as this one's ready to serve, disconnect the crock pot (and all your igadgets) and reconnect with your party."
A lovely, witty message that gives homage to Bradbury while emphasising the importance of sharing a human connection and not getting caught up in technology.
The ingredients were pretty simple but it's important to keep in mind that, as this is a mulled, wintery drink it does take a little time.
It's tasty, it's easy and it was a really lovely twist on a winter classic.


Infinite Zest
I'm a little embarrassed to say that, before making Infinite Zest, I never really understood the difference between shaking or stirring a cocktail. And let me tell you that there is a big difference.

The recipe called for Vodka, Limoncello and lemon juice. I added the ingredients together into some champagne glasses and took a sip. It was ok, but it was just like drinking strong Limoncello. A bit dull for a recipe from Tequila Mockingbird, I thought. Then I noticed that I had forgotten to shake the mixture as per the instructions and gave it a quick go. The difference was incredible! While before shaking all I had was a glass of Limoncello that could put hairs on your chest, I was left with a beautifully sweet and delicate lemon-based drink. It was smooth. It was sugary. I have no idea how, but that one tiny task of shaking a cocktail really can make a huge difference. What a lovely little summer drink.
Remembrance of Things Pabst

The introduction read as follows:
"Proust's narrator describes his sudden transportation back to childhood after tasting a madeleine soaked in tea. Take a journey to simpler times with a delicate summer drink that'll have you recalling your first secret sips of beer. And pair this drink with as many cookies as your memory demands."
While I loved the little description I was, however, confused. Earl Grey iced tea, Beer, lemon wedge. So simple, so weird. When I told my friends the recipe for this strange little beverage, I was greeted with looks of absolute horror. How on earth could that work? It wouldn't, surely. But it did. Forget Pimms, this is going to be my new go-to summer drink of choice. I like beer anyway, but mixed with the floral notes from the Earl Grey and the touch of lemon, it was absolutely gorgeous.
Notes:
Much like with Scone with the Wind, one of my favourite things about Tequila Mockingbird was the introductions that were given before each recipe. Not only did they help to set the atmosphere for the drink, but I found that they actually taught me a lot of fun facts about authors and novels alike. This may seem like a novelty gift designed for a bit of a giggle, and it is, but what I've found is that it is also a genuinely very insightful, nifty little recipe book that is both easy to use and incredibly informative.
I adore these two little books and have given them to friends and family alike. I now see what all the fuss was about- they aren't just funny gifts but they're fun too.
×
Download the Waterstones App
Would you like to proceed to the App store to download the Waterstones App?
Reserve online, pay on collection


Thank you for your reservation
Your order is now being processed and we have sent a confirmation email to you at
When will my order be ready to collect?
Following the initial email, you will be contacted by the shop to confirm that your item is available for collection.
Call us on or send us an email at
Unfortunately there has been a problem with your order
Please try again or alternatively you can contact your chosen shop on or send us an email at