Navigation
Search
Books

Dinosaurs Love Underpands

Claire Freedman, Ben Cort

Deep Sea Monsters

Igloo

Dinosaurs Love Underpands

Claire Freedman, Ben Cort

Deep Sea Monsters

Igloo
We regret that due to the technical limitations of our site, we are unable to offer eBooks or Audio Downloads to customers outside of the UK.
For further details please read our eBooks help.
Blog
Teen summer reads
We asked Jenny McLachlan, author of new novel Flirty Dancing and (now former) teacher of teens, what her students were planning on reading this summer.
Recently, I spent an indulgent hour with my year nine students discussing books and asking what they would recommend for teens to read over the summer.  If you think that all teenagers do these days is take selfies, strut around in cutoffs and Snapchat, read on and be reassured that whilst doing all these things, they are also reading some great books.
Some of their recommendations I've read and enjoyed and the rest are now on my own summer reading list.  Although they at first appear diverse - from Adrian Mole to The Bunker Diary - they share common traits.  All are written in the first person and with a voice that my students describe as 'real'; these are books written for teenagers to enjoy, not for adults to admire - although of course many adults do admire them.
Recently, I was asked at a school event which children's writer I want to be like.  Without hesitation, I replied Jaqueline Wilson because she is a writer who belongs to her young readers.  When I wrote Flirty Dancing, I wrote it for teenagers.  I wanted them to laugh, to recognise difficult situations and be reassured by my characters' experiences.   But perhaps most of all, I wanted my readers to lose themselves in a world I created just for them.  In Hodgson Burnett's The Secret Garden, Mary finds herself "standing inside the secret garden" and is filled with "excitement, and wonder, and delight".  All the writers my students have recommended have created secret a world that captivates their young readers.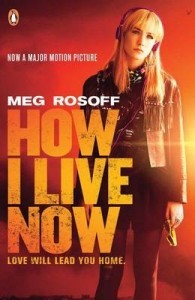 Charlotte enjoyed How I Live Now by Meg Rosoff. When15 year old Daisy is sent from the US to live with family in the UK, she at first enjoys a magical summer filled with romance and possibility, but when war is declared she has to fight to survive. Charlotte describes this book as "unique" with a "magical summery feel" and was intrigued by the similarities between the ending and the closing chapters of Jane Eyre.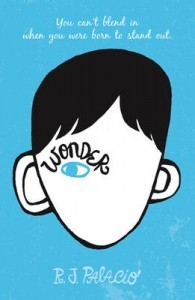 Hollie, Chloe, Katie and Millie all recommend Wonder by R.J. Palacio and were inspired by home-schooled Auggie's first experiences of mainstream school.  Auggie has startling facial anomalies and my students found their perceptions of Auggie subtly altered when his story was told by different narrators.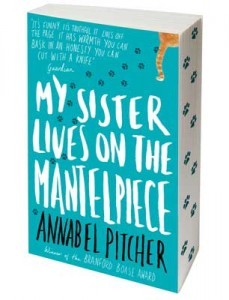 Victoria loved My Sister Lives on the Mantelpiece by Annabelle Pitcher, a powerful story narrated by Jamie whose family life is fractured after the death of his sister in a terrorist attack.  Jamie is an amazing literary creation: honest, real and funny. Victoria and I were both struck by how much life and love fills this story.  Unforgettable.
Lorea and Fran recommend Let It Snow and Looking for Alaska by John Green. (Let It Snow also features stories by Maureen Johnson and Lauren Myracle.)  I also have many The Fault in Our Stars fans in my classes. They love his storiesbecause they are filled with interesting characters who are relatable.  Lorea and Fran are particularly drawn to these books by Green because he doesn't "hide anything from teenagers".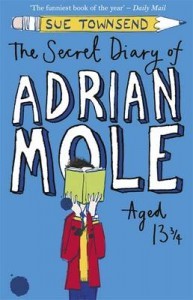 Reassuringly, Nick and Olivia are both Adrian Mole fans and found Sue Townsend's tale of teenage angst brilliantly funny.  Although a little confused by how cheap everything is – Nick was particularly concerned about Adrian's 8p wages for his paper round – they loved the classic scenes and we reminisced about Adrian's inability to completely remove Noddy from his bedroom wall.  They particularly enjoyed Townsend's honesty and recognised that she totally "got" teenagers.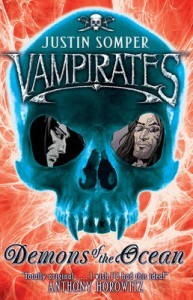 Ben recommends the Vampirates series by Justin Somper.  Vampires + pirates: what's not to love? Connor and Grace are twins who are separated one night in a terrible storm.  Connor is pulled aboard a pirate ship, whist Grace is rescued by Vampirates.  Ben loved the escapism offered by this series – he experienced something out of the ordinary - and found the twins alternating narratives intriguing.  Ben is a big reader – he's read Great Expectations – so I trust anything he recommends.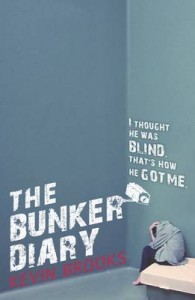 Frazer and Sarah both recommend the award winning The Bunker Diary by Kevin Brooks where teenage narrator Linus wakes up to discover he is being kept prisoner in a series of underground rooms.  Both were aware of the controversial nature of the book and that it's been described as 'disturbing', but they were keen to defend its  subject matter and were fascinated by Brooks' exploration of mature themes.  Although I haven't read The Bunker Diary (yet!) I loved Black Rabbit Summer and have been using Brooks' description of the funfair for years in my lessons.  Like Frazer and Sarah, I'm a fan.
I have run out of words so my apologies to my students whose books I haven't been able to mention.  I think I can quickly squeeze in Aoife's recommendation of Chains by Laurie Halse Anderson, a haunting first person account of slavery, and finally, Sam's vote for Gerald and Lee Durrell's Amateur Naturalist which he says "goes beyond being just a book".
Today was my last day of teaching and I will now be writing full time.  Sam's recommendation perfectly explains why I like teaching teenagers and writing for them: they are open minded, curious, intelligent, surprising and inspiring.  What a privilege the past fourteen years have been.
Jenny McLachlan, for Waterstones.com/blog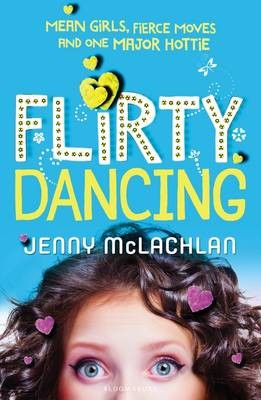 You can Click & Collect Flirty Dancing from your local Waterstones bookshop, buy it online at Waterstones.com or download it in ePub format