Blog
Strong Female Characters in the spirit of the Suffragettes
Five (less obvious) strong female protagonists, who challenge gender roles and make thrilling reads
Heroines don't come much braver than Edith Cavell. On the centenary of her death on Monday, a monument was unveilled in Belgium, in honour of her courageous efforts in WW1. Cavell was a nurse who helped smuggle over 200 Allied troops out of Belgium, and who faced the firing squad as a result. What with the new
Suffragette
film also being released this week, it seems like the perfect time to highlight some of literature's less well known, irrepressible women.
Here are five very different and very strong female protagonists, and, perhaps not coinicidentally, five of my favourite novels.



1. Alice Nutter
The Daylight Gate by Jeanette Winterson
The Daylight Gate is published by Hammer (as in Horror) and is a sleek piranha of a novel that lurks in the dark, with very sharp teeth.
Set in 1612, at the time of the witch trials, this finely written, slim novella portrays an era of paranoia, persecution and, yes, witchcraft. This was a filthy, muddy era of village living, where men held almost all the power and people believed in witches. It was also a time when, if a woman stepped out of line, she could be burnt alive.
Into this setting rides Alice Nutter, astride and not side-saddle. A fierce, intelligent older woman who has never lost her looks and who possesses the one thing that no woman of that era was meant to: financial independence. She is a warrior-like figure, intimidating and assured - unafraid to speak her mind or fight against the injustices she sees around her. What to a modern eye seems logical – to defend women against illogical, superstitious allegations –in 1612, is cause for suspicion. Questions begin to be asked: How did she get all her money, really? And how come she has never aged?
Trouble is, Alice is far from innocent.
Alice is in love, but has a lover, she is strong and yet vulnerable, vivacious and yet ethereal. She is also far from conventional. She blazes with life. You just have to read her (not for the faint hearted, this book).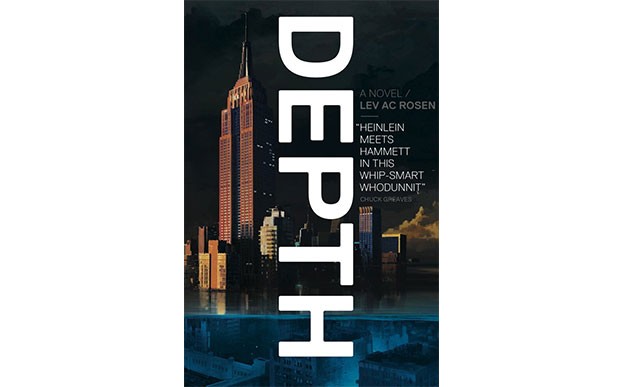 2. Simone Pierce
Depth by Lev AC Rosen
Depth is diamond sharp and neat. It is at once a hard-boiled crime novel and a Sci-fi dystopia – and it soars.
Set in a futuristic NYC, after the floods, the city has been engulfed in water – up to the twenty-first floor. Life continues from floor 21 up, buildings have been adapted, bridges have been built and the city exists in the sea. Slip on a walkway, and you would fall to your death in the wild and hungry water below.
Simone Pierce walks the salty bridges, and takes sharp corners, with ease – she is a life-long resident. She is a street-wise private investigator and of course, it isn't long before she is embroiled in a mystery.
Simone slinks around on her own, not afraid to ask any question or confront any citizen, no matter how powerful. She is very good at her job, better than her father who taught her the basics. She is not demure or gentle. Her mouthiness gets her into trouble, again and again.
What I love most about Simone is that her character is unexplained. There is no tortured back-story to explain her cold, distant and efficient personality. This is just who she is. Unashamed and unsentimental – but not without care or love.
Simone is as brilliant and as flawed as any private eye in literature – and the novel keeps you on the edge until the very end.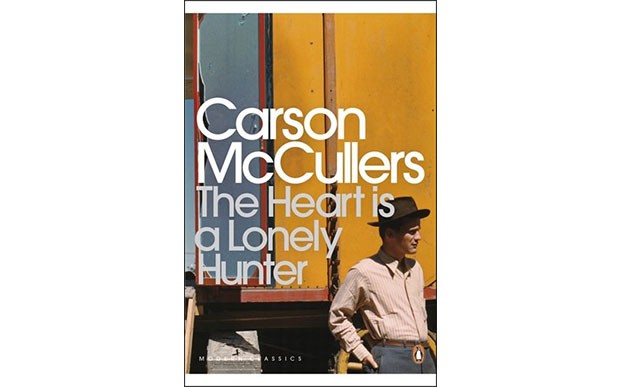 3. Mick Kelly
The Heart is a Lonely Hunter by Carson McCullers
This may be my most obvious choice, but in the year that Scout and To Kill a Mockingbird returned to the literary limelight, I think McCullers' Mick deserves mention.
This book is a staggering accomplishment considering McCullers was only 23 when it was published. The writing is clear and simple but you feel every word. You can just about touch the dust on the street as tomboy Mick scratches around in it. You also feel the hunger and the loneliness of its cast of lost souls. Like all McCullers novels, The Heart is a Lonely Hunter shows isolated characters desperate for connection.
Mick is a dishevelled, dungaree-wearing urchin. She doesn't understand the perfumed fuss her sisters make around being feminine, preferring instead the company of her elder brother. Wise beyond her years, Mick seems to see through the pretence and denial of the adults in the town.
She is recalcitrant, out-spoken, sneaky and completely irresistible.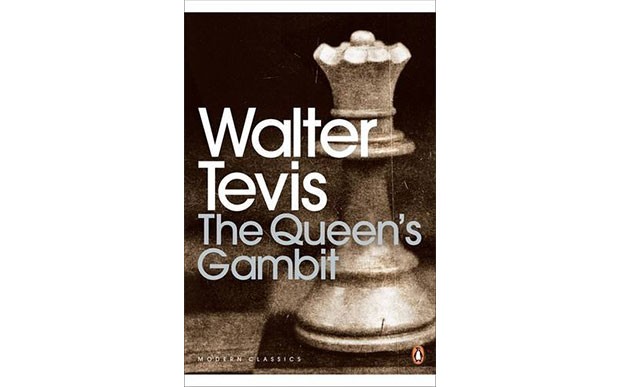 4. Beth Harmon
The Queen's Gambit by Walter Tevis
Every single one of Tevis' novels has been made into a film – except this one.
Now, you may say that is because it is about the world of chess, which is nowhere near as cool as the smokey pool halls of his other, more famous, novel The Hustler. But I would argue that in The Queen's Gambit, Tevis makes chess more thrilling – more edge-of-your-seat, more what-the-hell-is-going-to-happen-next – than any sport or game in any other book.
And it blows The Hustler out of the water, writing-wise.
Beth Harmon is an exceptional and precocious talent – which she discovers by accident when the janitor at her school teaches her the rules of the game. She is also young, poor and an orphan. Understandably, she is troubled and uncomfortable with her ability. But she is a chess prodigy (think: the female equivalent of the main character in the film Whiplash), a genius, even.
As she struggles with early acclaim, she falls from grace – and it is when she turns her back on chess that you really begin to care for her. And get angry at her. And then root for her all the more when she gets back up again.
The scenes where she faces these old, gnarled Chess Masters - this little girl, sitting opposite these intimidating, highly-intelligent, adult men, playing a game that has been dominated by men - and goes to intellectual war with them…just trust me on this, you will be mesmerised.
I cannot stress enough how little it matters that the game in question is chess – this book is a fascinating account of performance. And of one girl's battle with her own demons to reconcile her astonishing gifts with her meagre beginnings.
Essentially, Beth Harmon is my idea of cool: smart, unaffected and tenacious.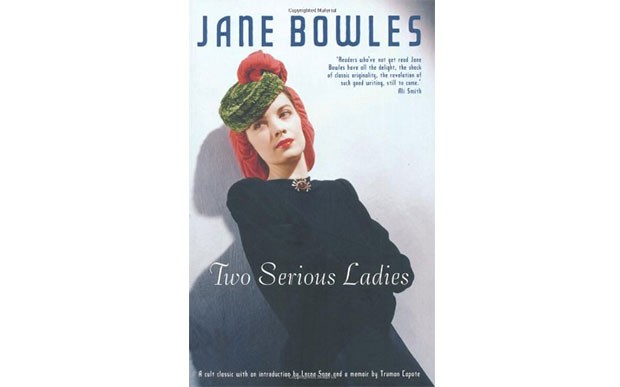 5. Christina Goering/Frieda Copperfield
Two Serious Ladies by Jane Bowles
This is both a cheat, in that you get two characters for the price of one here, and a contentious choice. Two Serious Ladies is not an easy novel to like. It is both strange and divisive: as many people dismiss it as love it. Though most people have never even heard of it.
For lovers of the book, like myself, it is the writing – the sparseness, the unexpectedness and the downright oddness - that I admire.
At its centre are two women, Miss Christina Goering and Mrs Frieda Copperfield, escaping from the constraints of their 'place in society' - something the suffragettes would definitely understand.
Both women begin adrift in their overly-comfortable lives. Then they ditch their cautiousness, decide to embark on an adventure and have fun for the first time in their lives.
They misbehave, wander in the night, spend time in far-flung bars, fall in love and 'go to pieces'. And surely it is every woman's right to do as much of each as she likes?
The prose is peculiar but immersive, surreal but shot through with clarity…it really is so hard to describe. And the two characters are just as enigmatic. But funny too. And definitely not conforming in any way – to anything.
×
Download the Waterstones App
Would you like to proceed to the App store to download the Waterstones App?
Reserve online, pay on collection


Thank you for your reservation
Your order is now being processed and we have sent a confirmation email to you at
When will my order be ready to collect?
Following the initial email, you will be contacted by the shop to confirm that your item is available for collection.
Call us on or send us an email at
Unfortunately there has been a problem with your order
Please try again or alternatively you can contact your chosen shop on or send us an email at