Navigation
Search
Books

Dinosaurs Love Underpands

Claire Freedman, Ben Cort

Deep Sea Monsters

Igloo

Dinosaurs Love Underpands

Claire Freedman, Ben Cort

Deep Sea Monsters

Igloo
We regret that due to the technical limitations of our site, we are unable to offer eBooks or Audio Downloads to customers outside of the UK.
For further details please read our eBooks help.
Blog
Six musicians who have written novels
With Morrissey announcing that he's working on a novel (that's definitely not going to have a central character that's suspiciously similar to Morrissey himself) we thought it'd be a good idea to share with you some other musicians who've turned their hands to fiction. Musicians, eh? They're not happy enough standing on stage to thousands of adoring fans, now they've got to muscle on our world as well…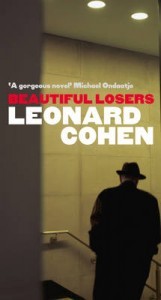 Leonard Cohen – Beautiful Losers, The Favourite Game
Unfortunately, the title will automatically back up the opinion of anyone who already thinks Leonard Cohen should stop moping about and just cheer up a little. It's a shame really as they'd be missing out on a lyrical and surprisingly funny novel from the versatile singer-songwriter that deals with all the familiar cheery themes from his music such as love, sex and death.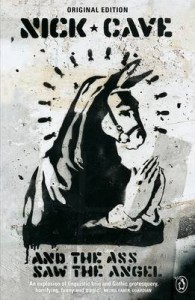 Nick Cave – And the Ass Saw the Angel, The Death of Bunny Munro
Cave's lyricism seeps through in his first novel written way back in 1989 (before the internet existed, a terrible time to be alive). It would be fruitless to point out that he sticks to the same themes as his music like drinking, religion, murder, etc. so we'll just use this roundabout sentence as a way of getting that point across. With a gift for description, Cave's first novel is a great example of the fascinating nature of the macabre.
Momus – Solution 214-239 Far-Flung Japan, The Book of Jokes
Momus, AKA Nick Currie, is a Scottish musician who more recently has shown that maybe he should have been a novelist all along. Far-Flung Japan tells of twelve residents of the Shetland Isles who discover that they can travel to future versions of Japan by crawling into the birthing canals of various Shetland cows. Twelve experts are called to listen to the residents' testimonies and to determine whether they are telling the truth and which period of Japan's future they visited. A strange, funny book with more than a bit of Italo Calvino's Invisible Cities about it.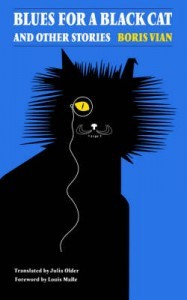 Boris Vian – Blues for a Black Cat and Other Stories
I'm cheating here; Vian was both a jazz musician and a writer instead of being one then the other. But it's worth cheating for Boris Vian. He helped to introduce jazz to Paris after the war by bringing over musicians like Duke Ellington and Miles Davis and wrote a whole heap of strange, hilarious and wonderful novels. I've singled out a short story collection, Blues for a Black Cat, as it's a brilliant way to get started.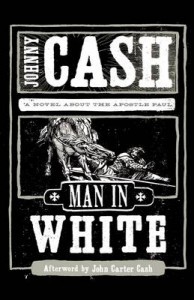 Johnny Cash – Man in White
Johnny Cash wrote a book about the life and conversion of the Apostle, Paul and it's almost exactly what you'd expect. Cash really knew his stuff, the historical and biblical detail is near spot-on so be prepared for a slight religious tone to this one. Loads of really great detail and the tone is perfect but this might be one only the already religious can fully enjoy.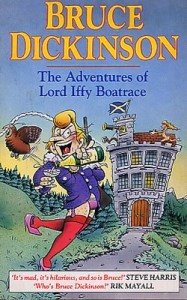 Bruce Dickinson – The Lord Iffy Boatrace books
Bruce Dickinson, the lead-singer of Iron Maiden, wrote more than one story about Lord Iffy Boatrace, an aristocratic, semi-transvestite British landowner. Imagine Tom Sharpe and P.G. Wodehouse forming a metal band but in reverse. I'm not sure I want to live in a world where the Lord Iffy Boatrace books are out of print and yet I have no choice. Publishers, please make this world good again.
Jonathan O'Brien, for Waterstones.com/blog