Blog
Running Up That Hill: Vassos Alexander on the Best Books for Aspiring Runners
A self-confessed runnning addict, sports reporter and presenter Vassos Alexander's passion has driven him from the world's hardest mountain race to the ultra-running stakes of the 153 mile Spartathlon, and now he's chronicled his experiences and what drives him in a new book, Running Up That Hill. Here, exclusively for Waterstones, he recommends some of the best inspirational books about running.
Running, especially running a long way, lends itself rather well to being written about. As a broadcaster, I was always a little intimidated by the idea of writing a book. But one day in Richmond Park, a freezing cold afternoon like we've all endured just lately, I go running with the dog and basically, all change. I'm suddenly inspired.
I'm covered in mud. My feet are soaking and I can't feel my toes. The icy cold has taken hold in my ears and fingers, and the biting wind is slicing straight through my supposedly windproof jacket. There's a low sun overhead temporarily blinding me, and I'm having to run uncomfortably fast as I'm in danger of being late for school pick up. The thought occurs that life simply doesn't get any better than this.
I'm absolutely in the moment. I feel like I'm rediscovering an essential part of myself, an intuition. Suddenly I want to celebrate my inadvertent mindfulness by writing about it.
Several years later as I cross the finish line of my first 100-mile race after 19 hours' continuous running, the urge to write strikes again - this time about the astonishing highs of endurance running. And I'm lucky. I've been inspired by many remarkable books. Like I say, running lends itself rather well to being written about.
Feet in the Clouds by Richard Askwith
This was the first running book I ever read, a gift from my brother when I began to get a taste for the sport. One man's obsessive quest to join the Bob Graham Club. All you have to do is run up and down 42 Lake District mountains - encompassing 27,000 feet of climbing and 66 miles of running - inside 24 hours, and you're in. Richard Asquith's beautifully-crafted account of his attempts to gain entry read like a hymn to the wonderful sport of fell running. The greats are all here too, their stories interspersed with Richard's own, humbly-told tale. Reading this book really captured my imagination and made me want to run in the Lake District. Made me want to try a Bob Graham Round come to that. And it was Feet in the Clouds I thought about when I first ran in Keswick, my first time in the fells. Gorgeous! I remember cresting a peak and suddenly it was as if my eyes had been freshly opened. You're on top of England, drinking in the beauty and wilderness. Senses are razor sharp. You just feel so alive!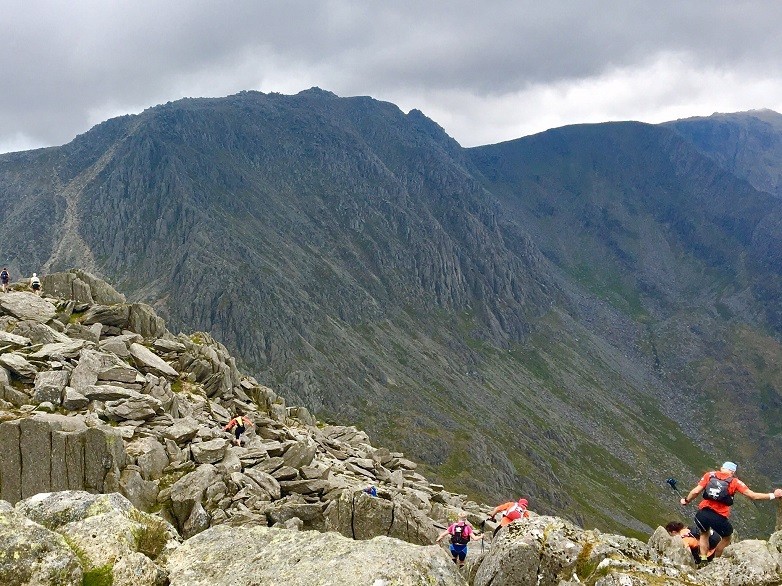 Dragon's Back
Born to Run by Christopher McDougall
Word of warning. If Feet in the Clouds can lead you up a lonely mountain in Cumbria, Born to Run can have you throwing away your running shoes and entering mountainous 100-mile races in Colorado barefoot. It's kind of the sacred script of ultra running. Christopher McDougall, a former war correspondent, explores the little-known world of the Mexican Tarahumara, a tribe of extraordinary athletes who still live as they have done for hundreds of years in the Copper Canyons of Central America. And boy, can they run. Extreme distances, in extreme heat, over extreme terrain - they glide over the ground, fuelled mainly by chia seeds, as though they were being poured over the terrain.
McDougall suggests (slash proves, depending on your point of view) that we humans were indeed, as the title suggests, born to run. That we are endurance hunters who would chase down an antelope across the African savannah until the it collapsed through exhaustion. Furthermore, he suggests (slash proves) that modern running shoes are the cause of many of today's running injuries. That we were meant to run barefoot, or as close to that as possible - the Tarahumara use just basic sandals, flip flops really. But like I say, they can't half run.
A Life Without Limits by Chrissie Wellington
A book enjoyed as much by my then nine-year-old daughter as it was by her then 38-year-old dad! Chrissie is truly ace - unbeaten throughout her career racing Ironman distance triathlons, a multiple world champion and world record holder who retired at her peak because, quite simply, she'd run her perfect race, given all she had. Being a triathlete, obviously there's swimming and cycling in here as well as running. But it's not about the individual sport; my daughter read this and went on to take up rowing. I read it before I met Chrissie, who's now a friend, and before my daughter got her hands on it. And to adult and child, both in person and shining through the pages in words, she's just effortlessly inspiring - as much as a person as an athlete.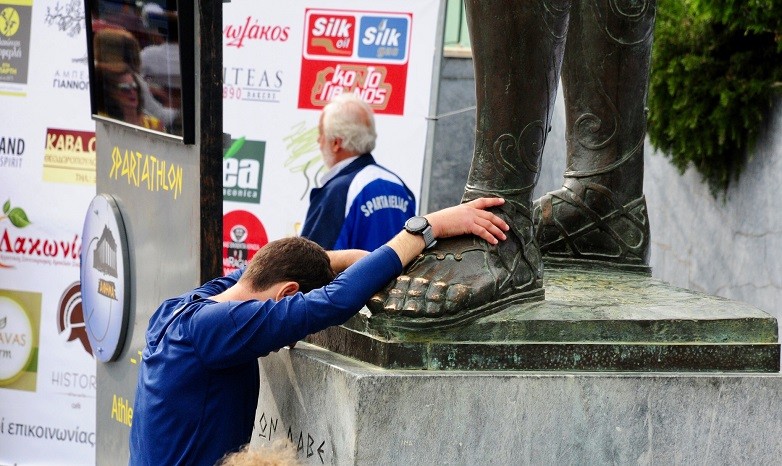 Spartathlon
Eat and Run by Scott Jurek
Scott Jurek ought to be a household name. He's another remarkable athlete and uplifting human being. This book skilfully and engagingly canters through his amazing running career as he wins races and sets records at the most prestigious and exacting ultra-marathons in the world - from the 40 degree heat of California's Death Valley to the historic 153-mile Greek Spartathlon.
Every chapter ends with one of his vegan recipes. My own favourite is the Chocolate Adzuki Bar. He wasn't the most obvious candidate to turn to a vegan (he prefers the term plant-based) diet. He was given a rifle by his father at 10, and soon knew how to shoot, kill, skin, gut and cook an animal. With the exception of tinned sweet corn, he hated all vegetables. But Scott realised that the food he was eating had a massive impact in his athletic performance, and that cutting out animal products from his diet basically helped turn him into a winner.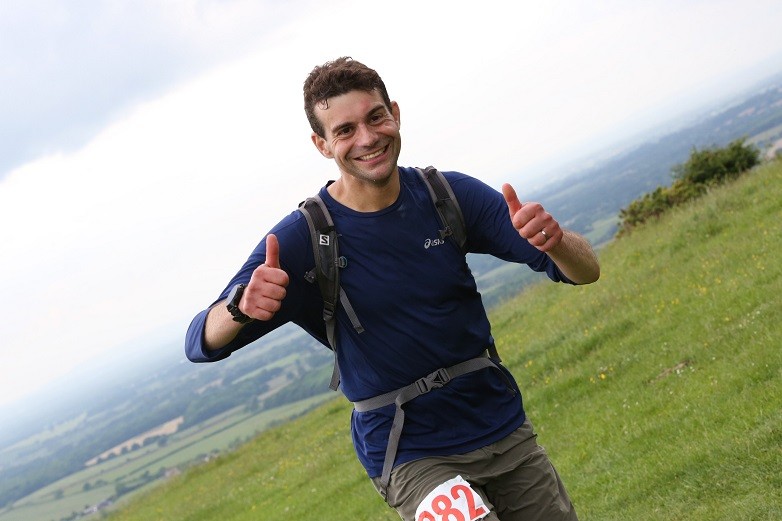 South Down's Way
×
Download the Waterstones App
Would you like to proceed to the App store to download the Waterstones App?
Reserve online, pay on collection


Thank you for your reservation
Your order is now being processed and we have sent a confirmation email to you at
When will my order be ready to collect?
Following the initial email, you will be contacted by the shop to confirm that your item is available for collection.
Call us on or send us an email at
Unfortunately there has been a problem with your order
Please try again or alternatively you can contact your chosen shop on or send us an email at