Blog
Romy Hausmann on Her Favourite Books on Families
With a family held captive by their father and a mystery that refuses to bow to convention at its heart, Romy Hausmann's Dear Child, Our Thriller of the Month for January, marries a tightly-plotted page-turner with a uniquely haunting study in familial trauma and identity. In this exclusive piece, Hausmann discusses three books on families that have made a lasting impression on her.
My Top 3 Books about Families
Oh, dear family life. We can all relate to this topic. It's the people that we love who define us and who we spend most of our time with. The people who take care of us – they're our nest, our base. The people who drive us crazy and make us ponder about emigrating, just to get away from that bunch of nags and madmen we share our home with.
Perhaps that is also the reason why stories about families always work for us readers and are never out of fashion: it is easy for us to empathize, we can identify – and sometimes even cross ourselves for the fact that our own family, in comparison, may not be as bad as it sometimes seems to us.
Here are my three favourite books about families right now.


Resin by Ane Riel
Liv is dead. At least that's what her father Jens makes people believe on the small island where his family lives. Because Jens doesn't want any contact with others, he wants his family all to himself and no external influences that disturb their questionable happiness. They live from hunting, from everything that nature gives them and what they steal from the houses of the other islanders at night. But when Jens, who would like to keep his family idyll like an insect cast in amber, develops an increasing fear of loss, he puts them all in danger.
What sounds like a thriller is much more than that – namely, a loving and at the same time shocking psychological portrait of a family that is trapped in itself. A father who is a pathological collector. An obese mother who cannot take care of herself. And little Liv, the story's narrator, who experiences what is obviously going wrong in her family for us readers, with a completely different sense of self-understanding. It's exciting, heartbreaking and resonates for a long, long time after reading it.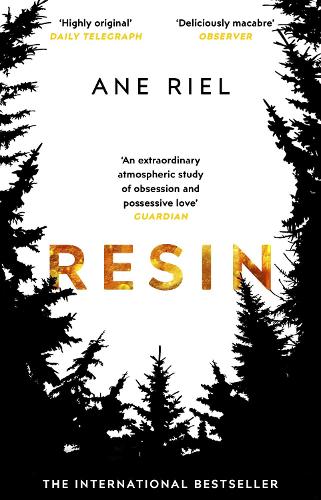 Paperback
Usually dispatched within 48 hours
A multi-award-winning and psychologically charged thriller about the darker side of love, Resin tells the story of a father obsessed with protecting his little girl at all costs.
Waiting for Bojangles by Olivier Bourdeaut
This novel made me cry every few pages – sometimes with laughter, sometimes with affection, sometimes with sadness – and it is probably the most original novel I've ever read in my life on the subject of "family". There is this lovable, crazy mother who at first just seems funny and eccentric, but in reality has serious psychological problems. For example, she is not on first name terms with her husband and son and would like to be addressed herself with different names all the time. Otherwise, she drinks cocktails and champagne, dances through the apartment and procures a pet crane for the family. Soon the father gives up his job and the son can no longer go to school because everyone thinks he is a liar when he talks about his unusual everyday life at home. The three of them live in a crazy fairy tale that captivates you so wonderfully while reading. At the same time, one suspects that this fairy tale naturally cannot withstand reality in the long term – and unfortunately that suspicion turns out to be true.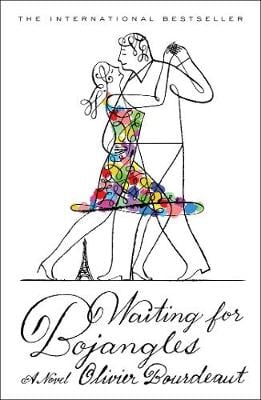 Hardback
Whimsical and wholly surprising, this heart-rending novel of a young Parisian boy, his eccentric family and mental illness balances its dark themes with humour and mesmerising storytelling.
A Serial Killer's Daughter by Kerri Rawson
I've read this book in the course of my research for a new novel and it moved me very much – precisely because it is not a fictional story that can be easily shaken off after reading it. The author Kerri Rawson is the daughter of Dennis Rader, the notorious "BTK killer" who tortured in the USA ten people in a brutal manner for over three decades before finally killing them. And yet he wasn't just a monster – for Kerri and her brother – he was the best father you can imagine.
In A Serial Killer's Daughter, Kerri Rawson works through her family history and tries to understand how two such opposing personalities can be found in one and the same person. Can one love one part of this personality and despise the other? And how do you go on and build your own life when you learn that your own father is one of the most notorious serial killers in America?
It is an uncomfortable, painful reading that, on the one hand, stuns the reader on how much more cruel reality sometimes is in contrast to the bloodiest (but still fictitious) thrillers – and yet in the end there is a strange peace and, above all, the deepest respect for this courageous, young woman, whose world was so completely out of control in her early twenties, and who nevertheless fought for a new, own identity.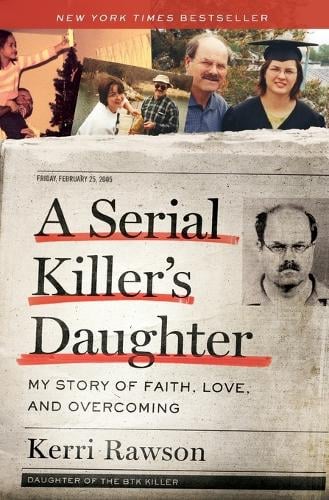 Paperback
We can order this from the publisher
UK delivery within 3-4 weeks
Rawson's sobering and moving account of how the most horrifying discovery about her father changed her life – past, present and future – is also a story of exceptional strength, hope and ability to move forward.

×
Download the Waterstones App
Would you like to proceed to the App store to download the Waterstones App?
Reserve online, pay on collection


Thank you for your reservation
Your order is now being processed and we have sent a confirmation email to you at
When will my order be ready to collect?
Following the initial email, you will be contacted by the shop to confirm that your item is available for collection.
Call us on or send us an email at
Unfortunately there has been a problem with your order
Please try again or alternatively you can contact your chosen shop on or send us an email at