We regret that due to the technical limitations of our site, we are unable to offer eBooks or Audio Downloads to customers outside of the UK.
For further details please read our eBooks help.
Blog
Role Models: Rachel Cooke
Rachel Cooke, whose new book Her Brilliant Career charts the pioneering professional lives of ten extraordinary women in the 1950s, explains how her own career was influenced by a slightly unconventional role model...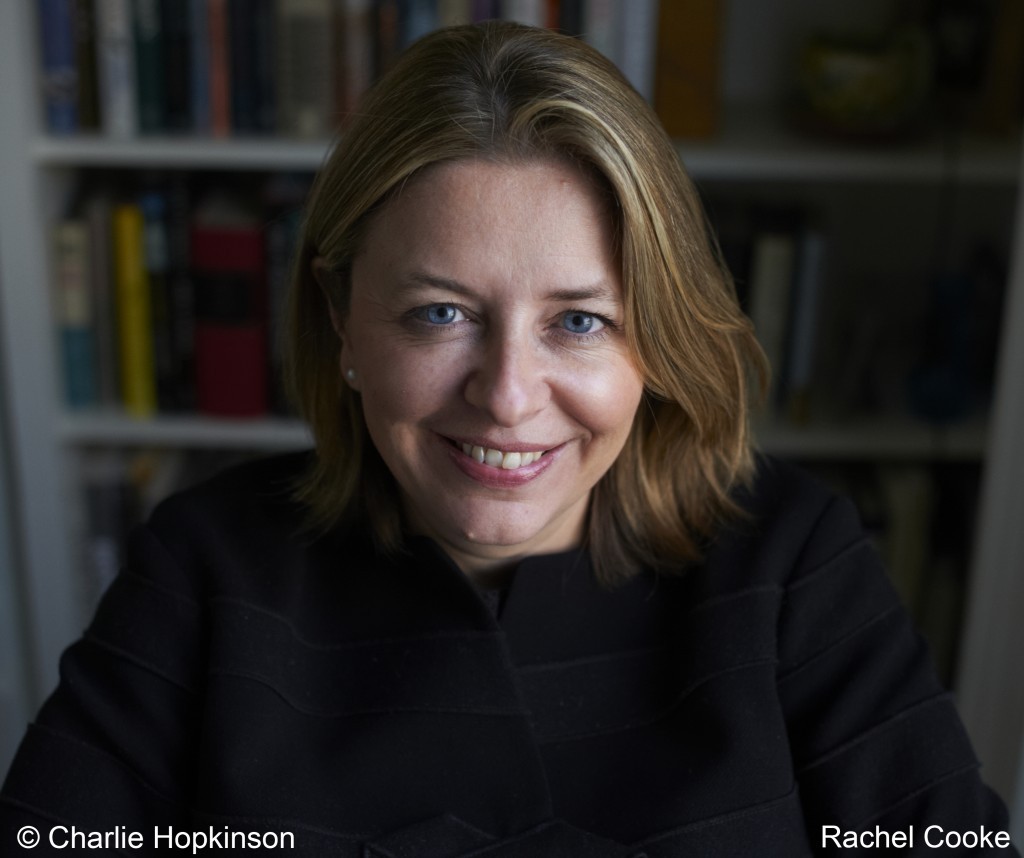 I can't remember a time when I didn't want to be a journalist. I had my own "newspaper" - it was called, somewhat hubristically, The Interest - when I was eight, and by the time I was ten, I was selling a magazine called Hello! (prescient, that one) to my parents every holiday.
I owned a John Bull printing set, a birthday present from my father, but it was too fiddly to use; these publications were, then, mostly produced in felt tip pen. My great dream was to do shifts on the Sheffield Star, and at 16 it came true when I did a week's work experience there. Oh, the boredom of the council chamber!
Where did it come from this ambition? I know the answer to that one. It was all down to Sarah Jane Smith, who was Doctor Who's assistant in the days when he was played by Tom Baker. Sarah Jane (Elisabeth Sladen) was an investigative journalist, an ardent feminist and in possession of what I then regarded as some pretty natty gear: fair isle sweaters, denim waistcoats, tight, flared jeans and, most lusted after of all, Laura Ashley-style pale blouses with leg of mutton shoulders and long, tight cuffs. She was brave, and she was a little bit sceptical, and she was funny - and that was it. If a life as a reporter was good enough for her, it would do me, too. My path was set.
As I got older, other writerly role models superseded Sarah Jane. I was mad about Katharine Whitehorn who wrote in the Observer, and I still find it thrilling that she is now my colleague (if someone had told me, as a young woman, that I would one day work on the same newspaper as her, I would not have believed them); and I was devoted, for a while, to Edna O'Brien, the author of The Country Girls, whose novels I read in the slim orange Penguins mother had owned before me (O'Brien looked so wild and beguiling in her author photograph). At university, too earnest for my own good, I wrote an extended essay about Virginia Woolf, and decided she was just The Thing (alas, I haven't read her since). I remember being a big fan of Kate Adie, too.
But in the end, I still credit my career, such as it is, to Sarah Jane Smith: a beautiful, courageous inter-galactic time-traveller who took her pencil and shorthand notebook from planet to planet, hoping to get a good old fashioned scoop out of the Sontarans, the Daleks and all the rest.
Rachel Cooke, for Waterstones.com/blog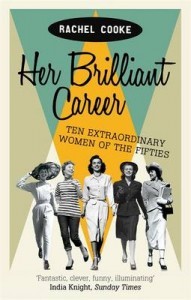 You can Click & Collect Her Brilliant Career: Ten Extraordinary Women of the Fifties from your local Waterstones bookshop (http://bit.ly/1i5F3t7), buy it online at Waterstones.com (http://bit.ly/1i5F1l3) or download it in ePub format (http://bit.ly/1cMZAme)