We regret that due to the technical limitations of our site, we are unable to offer eBooks or Audio Downloads to customers outside of the UK.
For further details please read our eBooks help.
Blog
Rogues gallery: Chris Bryant on Parliament's past
Parliament has always had its fair share of corrupt members says Chris Bryant MP, and in many ways, you've never had it so good...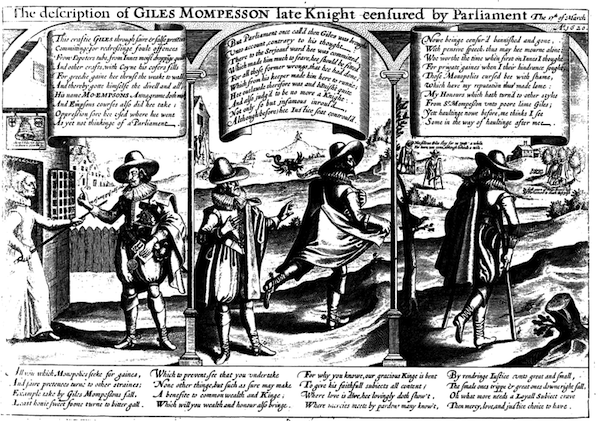 The most common myth about parliament is that today's MPs are the most corrupt, self-seeking and downright dodgy bunch ever.  In fact parliamentary history is stuffed with rogues and parliament was soaked in corruption for much of its history.
Witness William Burley and Richard Legett handing out fish to the Shropshire electors in 1435. Or Giles Mompesson, who ran his royally appointed monopoly for the licensing of taverns as such a lucrative racket that he was expelled from parliament, fined, told to parade down the Strand with his "face in a horse's anus" and banished the realm. Or the returning officer in Abingdon in 1679 being regaled all the way home with shouts of "a cheat, a cheat" after deliberately declaring the wrong winner. Or Admiral Sir Edward Spragge, pouring ale down the voters' necks in the Dover by-election in 1673, promising the town £500 for a wet dock and a further outright gift of £300, and getting 53 extra supporters illegally appointed as voting freemen just to see off his opponent.  Or Sir William Paxton, who tried to buy his seat in Carmarthen with 11,070 breakfasts, 36,901 dinners, 25,275 gallons of ale and 11,068 bottles of spirits in 1802.
Very few were unambiguously noble. Many were as ambitious for themselves as for the common weal.
Many members of parliament met tragic ends.  Leaving aside the hundreds that were attainted and executed, the bishop of Exeter, Walter Stapledon, was dragged from his horse and murdered by the London mob in 1326, John Alen, the archbishop of Dublin was murdered in his own castle in 1534, as was Cardinal James Beaton, archbishop of Glasgow, in 1603, (respectively members of the pre-Union Irish and Scottish parliaments), and James I's favourite, lover and first minister, George Villiers, the duke of Buckingham was assassinated in Portsmouth in 1628. John Pardoe MP shot his brains out during his wife's funeral in 1796, the same year Lord Charles Townshend was killed on the way back from his election at Great Yarmouth, by either his own hand or that of his brother Frederick, and Samuel Whitbread was so upset by MPs hissing him for supporting Napoleon that he slit his own throat days before the battle of Waterloo in 1815.
There were some saints, too:  Andrew Marvell, the poet and MP, who scorned public office, even when the king's first minister offered him £1,000 in 1675; Sir Harry Vane, executed for his advanced republican views in 1662; Edmund Burke, who campaigned to limit the king's power to stuff the Commons with placemen; Peter de la Mare, who was so adept at summarising the Commons' criticisms of Edward III's ministers in the Good Parliament of 1376 that he was made the first "Speaker"; and (for all his other faults) Simon de Montfort, the first man to summon commoners to parliament in 1265, who just happened to be French.
Very few were unambiguously noble.  Many were as ambitious for themselves as for the common weal. Many a courageous pioneer became a self-righteous dilettanti.  Yet they fashioned our parliamentary history – and it is against that context that we should judge today's politicians, not against some mythical parliamentary utopia that never existed.
Chris Bryant, for Waterstones.com/blog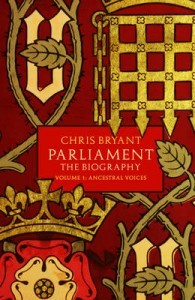 You can Reserve & Collect Parliament: The Biography - Volume 1 from your local Waterstones bookshop (http://bit.ly/QbBqvU) or buy it online at Waterstones.com (http://bit.ly/QbBo73)